The Best Shopify Theme for a Supplement Store: 10 Options
Last modified: August 15, 2021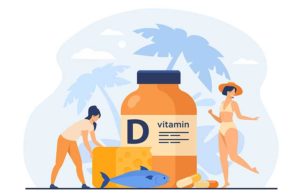 Selling supplements online has become a very popular project for many. There are lots of micro-niches and mainstream ideas that have entered this market. So competition can be variable but what is clear is that you need to attract the attention of audiences and build trust with them. Therefore, you will need a Shopify theme for a supplement store.
What are you Looking for when Buying a Shopify Theme For A Supplement Store?
There are many different things that you need to consider when you're buying a Shopify Theme for a Supplement Store. The first is that you probably would like to have an easy to customize and manage website. Lots of the themes that are on offer do have these features, but some of them will require more technical knowledge than others. It all depends on your confidence level when it comes to editing themes and websites.
Another factor is that you want to rank well on search engines. Even those that are in micro-niches will have lots of competition. Not just direct competition, but also with products that are complementary or can be substituted. Therefore, you want a theme that can help you rank highly on Google to get customers to come to your first. Those that rank in the top three of a search result will get 70-80% of the traffic. Those that rank 10th on the first page will only get 2.5% of the traffic.
And search traffic should also contribute to about 70% of your website's traffic. The more traffic you get, the better your revenues will be. But at the same time you should be looking for features that can help conversion. This can be things such as popups, quick buy options, predictive search and more.
Finally, you need a website that is fast. Speed is related to conversions. For every second that it takes your website to load, you will lose about 7% of your website's revenue. The average eCommerce website can take between 8 and 11 seconds to load. Therefore, websites can lose out on 56% to 77% of their revenues very quickly. Just by reducing loading times to just four seconds, many brands can double or triple revenues on their website.
So what is the best Shopify theme for a supplement store? Here are some of the options that you might want to consider for your website.
#
Image
Name

Get a Free Custom Shopify Store
1

Supply

2

Avenue

3

Handy

4

Boundless

5

Loft

6

Booster

7

Polaris

8

Galleria

9

Woodstock - Electronics Shopify Sections Theme

10

Warehouse

Show More
Filter between free and paid
Supply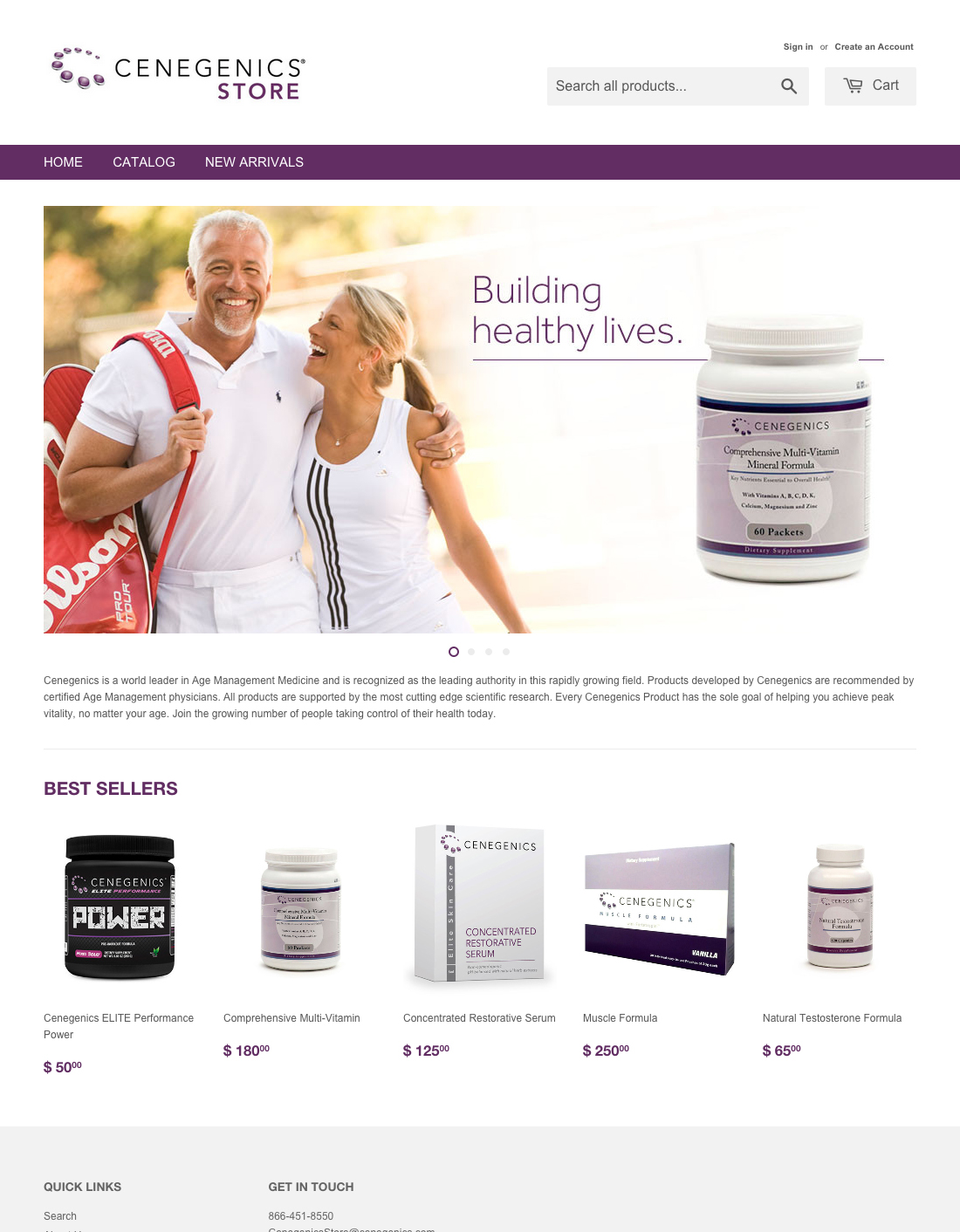 Supply is a free theme that was built for large catalog brands. It comes with a few good features that allow you to make a great website from the theme on a very tight budget. For starters, there is a collection filtering sidebar that allows customers to see only the products that match their specific needs. Filters can be applied to customizable options or standard options like collection, brand, price and more.
To help build your website's branding, you can use the slideshow option. This can showcase the most important products on your homepage. This can include featured collections that can be marketed on your front page.
Supply Highlights:
This is a free theme that allows you to have a great looking website on a tight budget.
Showcase your best selling products on excellent slideshows displayed on your website's front page.
Allow customers to filter through your products to find exactly what they would like.
The theme has been optimized for mobiles.
Avenue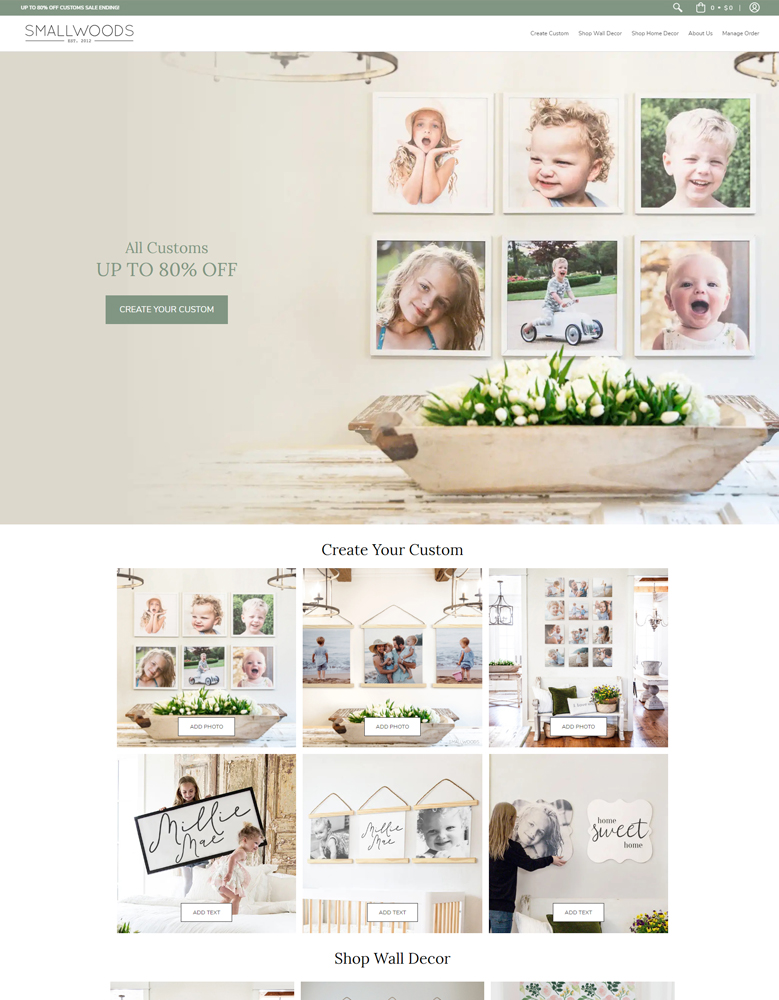 Avenue is an aesthetically pleasing theme that has been designed for large catalogs. It is a fast-loading theme that is great for those who want to sell lots of low-ticket products to a large group of customers in a short period of time. There is a lot of features to help you do this and help customers find the products they want on your website. For one, there is an advanced filtering system. There are numerous characteristics that can be used on your website to filter products including brand, price and more.
The theme also allows you to sort the products within your catalog into sublists. You're also able to use the theme's breadcrumbs to improve navigation on your website. Breadcrumbs can also be used to support your website's SEO. This can improve the website's cart abandonment rate and improve conversions across your store.
Customers can also add multiple products to their carts simultaneously. This improves the purchasing journey and increases customer satisfaction.
Avenue Highlights:
Optimized for search engines, that allow you to have more traffic to your website.
Clean code for better loading times and higher levels of revenue.
There are lots of great navigational options that allow customers to move around your store.
Lots of social media icons can improve brand engagement.
Handy
Handy has been designed for mobile devices, allowing the modern audience to spend their time on your website while using their mobile devices. Recent research has shown that more people are now using their mobile devices to browse the internet and even shop. Therefore, having a mobile responsive website is very important.
You're able to use the search focused menu to help customers to find what products they're looking for. There is also a multi-column menu that can organize your website with ease.
To ensure customers keep in contact with you, there is a great quick link contact bar. This can contain lots of contact information there, including the store open hours, location and lots of stylish icons.
Handy Highlights:
There are lots of menu options to support navigation around your website.
There are numerous options to keep audiences in contact with your brand.
There are three classic styles for you to choose from.
The theme has a mobile-first design, allowing customers to use their mobile devices to visit your website.
Boundless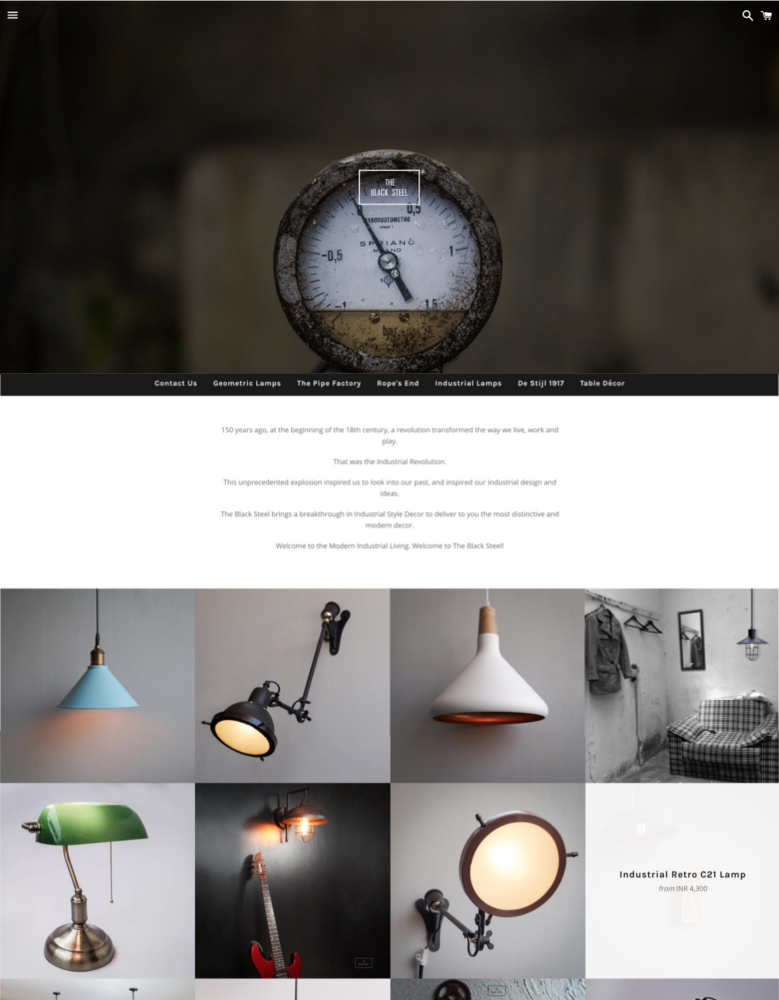 Boundless is a free, minimalist Shopify theme that allows you to create a great website on a tight budget. There are lots of features included with this Shopify theme that you wouldn't normally expect on a free theme. For instance, there is a sticky menu bar that can keep the menu on the screen of the users as they scroll down the page.
In addition, this theme has been optimized for large images and large catalogs. The high-resolution images will showcase your products with perfect clarity. You're also able to feature high-quality products and the best sellers on your front page with a nice slideshow that utilises a neat fading effect.
Finally, there is the chance to showcase your products in a hero video. This can be displayed on your front page, but it will need to be hosted on YouTube or another video-sharing website.
Boundless Highlights:
This is one of the best free themes available for anyone who is on a tight budget.
The slideshow can bring your products to life.
Is completely optimized for search engines and mobile devices.
There are lots of options to improve the image display on your website to make products stand out.
Loft
Loft is one of the best options for those stores that have large catalogs. It utilizes the power of storytelling to bring emotional pulls to your brand and products to increase the conversion rate on your website. All stories can be added to the product pages and it will tell customers why they should buy from you and why the customer should trust the supplement you're selling.
In addition, you're able to promote any products that you currently have for sale. Or you can promote a 'manager's choice' on the homepage. This is done through aesthetically pleasing promotional tiles. When the customer wants to look around your store, you can utilize a multi-level menu that is good for navigation and improves the SEO optimization of your website.
Loft Highlights:
Loft will showcase your product and brand history in one place.
Builds an emotional reason why customers should be making a purchase on your website.
Is the perfect theme for those who have a large catalog.
The theme is optimized for all devices and search engines for better experiences for users.
Booster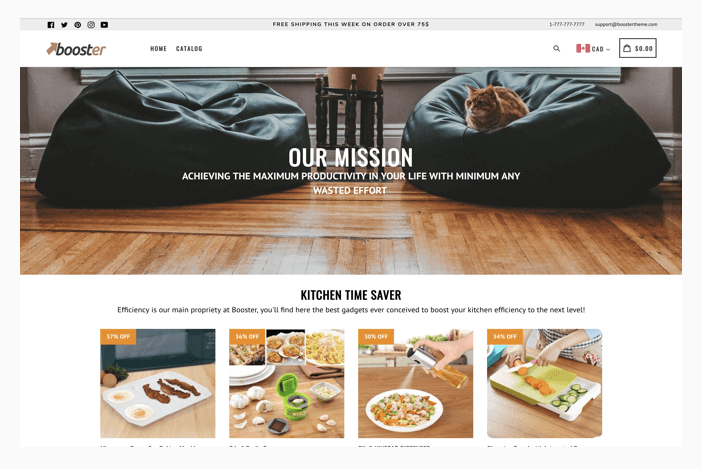 Booster is one of the best themes for Shopify there is. It is the perfect solution for almost all niches, regardless of your catalog size. There are a lot of functionality inbuilt with the theme. The developers believe that with all the additional features included, the average website owner can save about $3000 a year. This can be a significant saving over a year.
Some of the additional features that are included on the theme including currency conversion, countdown timers and social proof. There are also ways to build popups and the theme comes with speed and SEO optimization features that can help you build a highly converting website.
Booster is really easy to use and when your website has been built, you can expect it to load in less than one second. This can help you retain more customers and improve revenues on your website.
Booster Highlights:
You're able to save more than $3000 on apps with all the added functions that are included.
This is one of the fastest themes that available, with loading times less than a second.
Brilliant for SEO, so you can improve traffic on your website.
This is one of the best options for those who want mobile traffic.
Polaris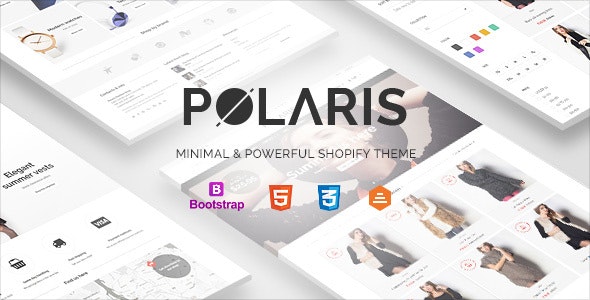 Polaris is one of the best options when you want to create a website with a sales funnel. This minimalist theme has all the style and design for focusing the customer attention on what is important. This could be your products, a call to action or reviews on your website. This can help with conversions.
The theme is also one of the fastest on the list. This can help you keep customers on your website and build an effective sales funnel for you.
There is a strong and powerful product filtering system. This allows you to have a large catalog that will not overwhelm your customers. Customers can use the filtering system to reduce the number of displayed products on your website.
You can also improve the experience of your user by using a 'quick shop' feature. This can help customers to add products without accessing the product page. You can also convert customers to subscribe to a mailing list with ease.
Polaris Highlights:
A minimalist theme that is designed to make your website faster.
Product filtering can help you improve the user's experience.
Will help you rank your website high on search engines with ease.
Completely responsive theme that will display your website perfectly on any device.
Galleria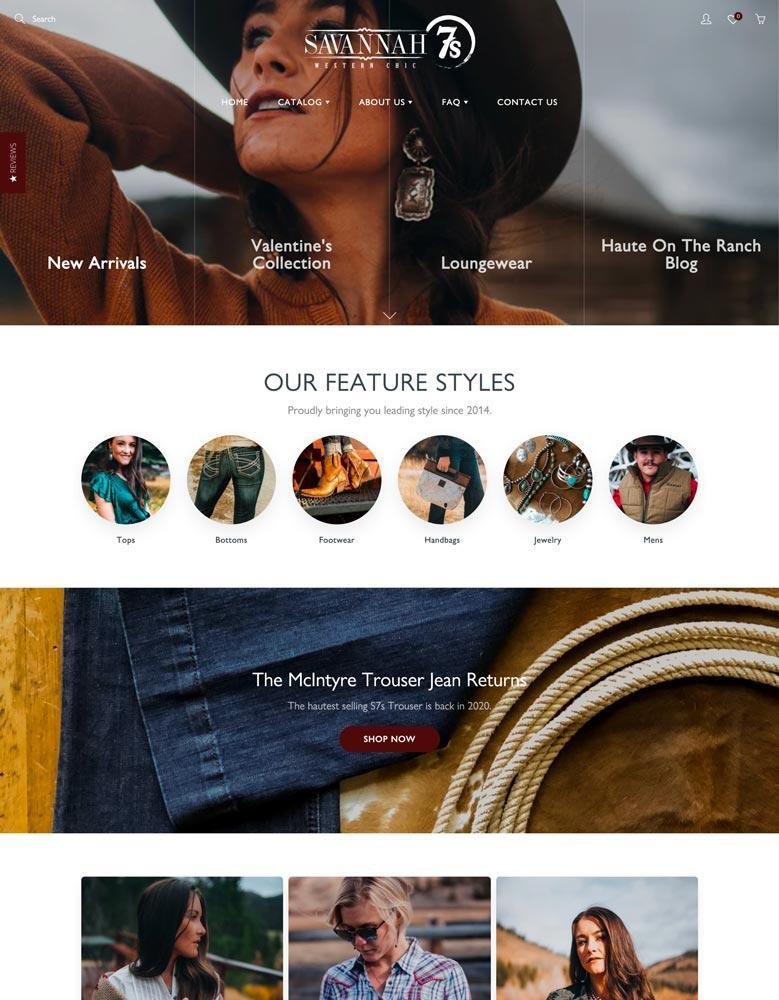 Galleria is packed full of features to help you sell more on Shopify. There are features such as cross-selling other products, product recommendations, product reviews, product tabs and more. There are also other features that can help you with conversions such as cart notes, quick buy buttons and slide-out cart features.
To help customers find out more about your products, you can utilise the FAQ pages to answer regular queries. When customers are on product pages they can enjoy looking at your website products in high-resolution images. You can also utilise your image galleries and image zoom to improve your product pages.
To help make your website look more impressive, you can use the lookbook effect. There are also color swatch options, product filters and more to help you improve your website's performance.
Galleria Highlights:
One of the top featured-packed themes available on the Shopify theme store.
You can improve the navigation around your store with mega menus, scrolling, breadcrumbs and more.
Increase the average cart value with several different tactics.
You're able to increase trust between customers and you with featured videos and more.
Woodstock - Electronics Shopify Sections Theme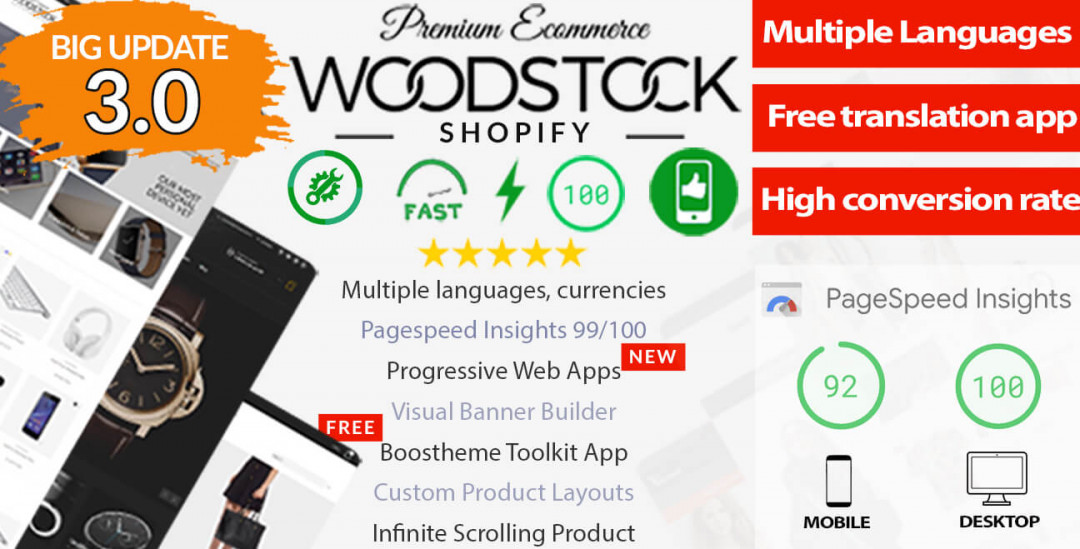 Woodstock is one of the best eCommerce templates that is available. It has been used for numerous niches and on numerous platforms. There are 12 different homepage styles that you can use on your website to get that look you really want. All styles can be customized easily.
The theme is one of the fastest available for Shopify, it can upload pages within four seconds. Therefore, you can retain the majority of the visitors on your website and improve the revenues that you can help your business grow.
If you're looking for a theme that has lots of other features, this is a great option. There are mega menus and product sliders that you can use.
Woodstock – Electronics Shopify Sections Theme Highlights:
A fully responsive theme with a lot of potential to display perfectly on any device.
Optimized for Google and other search engines that can enable you to have more traffic to your website.
Lots of functionality has been included with the theme to help you have a fully functioning website.
There are numerous style options that can be used for your brand that make your website unique and look good.
Warehouse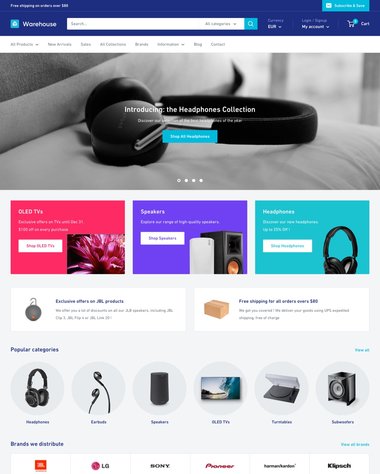 Warehouse is a great option for businesses that have large catalogs. This theme is built for shops with lots of variation. There are also two main styles for the basic style. These two basic designs can customize the basic designs to brand them better for your company.
To improve the shopping experience for your customers, you can use custom promotional tiles. These can be used to help promote sales, discounts and other best selling products on your website. There is a lot of other options that can help customers get to specific product pages by building awe-inspiring slideshows. To help customers on the collection and show pages, there is a live search feature to help refine the product choices on a page while they are looking for the right product.
There is also the ability to add urgency to your website through stock level indicators. This can help convert more customers to your website.
You're also able to build better trust with customers through numerous trust badges that can be displayed prominently on your website. This can be a really important factor for many customers. And there is an exit popup that can help convert visitors into subscribers when they're on your website.
Warehouse Highlights:
There is a live search functionality that can help improve the shopping experience of guests on your website.
There is an exit popup function that can grow your email marketing list for helping you in long term sales.
This is one of the top themes for brands that have large catalogs.
The theme is completely optimized for all devices and search engines for better traffic and experiences.
Final Word: The Best Shopify Theme for a Supplement Store
If you're looking for a Shopify theme for a supplement store, then there are plenty of options available. Above are ten of the best options that you can use. All have great speed and work on mobile devices. Your final choice will depend on what you want from your website. What theme will you choose? Let us know in the comments below.
Avi Klein
Vast experience in the online world. SEO expert, Web developer and consultant to several online companies.
Read more...
. Read more about
our approach
to reviewing themes and plugins.