All the Ways to Get Shopify Support [2023]
Last modified: September 14, 2023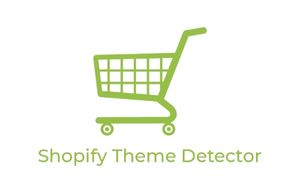 Shopify's customer support plays a crucial role in providing a seamless user experience. Despite Shopify's ease of use, there may be times when you encounter challenges or have questions. This is where Shopify's customer support team comes in to play. One very common issue that we have seen many clients encounter – is having to contact Shopify customer service because they couldn't figure out how to login to their site (forgot their email address for example), or wanted information about cancelling an app subscription.
Recommended: 10 Best Shopify Helpdesk Apps [2023]
#
Name
Image

Get a Free Custom Shopify Store
1

Live Chat by Combidesk

2

Chataffy

3

WhatsApp Chat - Live Chat

4

Tidio Live Chat

5

Gorgias - Support & Live Chat

6

Re:amaze Live Chat & Helpdesk

7

Vitals

8

Help Center HQ / FAQ HQ

9

Atlas ‑ Help Center / FAQ

10

FAQ Accordion | Help Center

Show More
Shopify Support - The Different Ways to Get it
Shopify offers a variety of channels that the customer support team can be contacted. Here's a detailed look at each one:
Shopify Community Forum
Shopify Community Forum – A large online forum with over 900,000 members and 1.15 million posts
Discussions around Shopify's apps, designs, and API integrations
A great resource for self-service inquiries, giving comprehensive insight to any issue you might have
Ideal for learning experiences or brushing up on a range of topics related to eCommerce and selling on Shopify
Many Shopify store related questions asked and answered. Just need to search well enough.

Shopify Help Center
Shopify Help Center – An online self-service knowledge base resource
Enter your query into the search bar to generate a series of FAQs the Shopify support team have already answered
Also provides 'Related Articles' similar to Google's search results
Ideal platform for finding quick answers to common questions, a self-service support if you will
Not only technical – you can even find answers on the Shopify website to questions regarding your dropshipping brand

Shopify Live Chat
Shopify Live Chat – get Shopify support 24/7
Fast, easy to use, and provides human live chat support
Ideal for all types of inquiries. The Shopify team can help not only with technical issues but Shopify store owners can get support from Shopify on a wide range of topics that they are fully equipped to solve.
Shopify customer support reps may also provide links to relevant articles on the subject that you are inquiring.
Shopify Email Support
Reach out to s[email protected] or access the webform through the Help Center
Allows you to provide detailed information about your issue, including screenshots
Ideal for non-urgent inquiries or for those with an unstable internet connection. Consider the fact that the response will take longer than the chat since they'll take their time responding due to you not actually being online waiting.
Shopify Phone Support
Shopify Customer Support Phone Number – Agents are available 24/7
Toll-free phone number for US customers and international numbers for customers abroad
Ideal for business-critical emergencies that require immediate intervention
The Shopify customer service number can be called from world-wide
| Country | Phone Number |
| --- | --- |
| United States | 1-888-746-7439 |
| United Kingdom | 0800-808-5233 |
| Australia | 03-8400-4750 |
| New Zealand | 07-788-6026 |
| India | 000-800-100-5786 |
| Malaysia | 1800-80-6678 |
| Singapore | 800-181-1121 |
| Indonesia | 007-803-651-0008 |
Shopify Social Media Support
Facebook – Live chat available through the Shopify Facebook Page
Twitter – You can tweet @shopify with your query on Twitter
Instagram – tag Shopify in posts or stories on Instagram
Additional Shopify Support Resources
In addition to the above channels, Shopify also offers the following resources:
Tips for Contacting Shopify Support
When reaching out to Shopify Support, consider the following:
Use the Shopify Community for self-service inquiries
Try the Help Center for quick answers to common questions
Use live chat for immediate assistance
Email support is best for non-urgent inquiries
Shopify Phone Number support is ideal for business-critical emergencies
Use social media for real-time support or to make your request public
Effective Shopify Customer Service Stories
Customer support has helped many users overcome challenges and improve their e-commerce online stores. Here are a few examples:
A merchant was struggling with integrating a third-party app. After reaching out to Shopify Support via live chat, Shopify experts offered a step-by-step tutorial and successfully integrated the app.
Another user had a technical issue with their store's design. They posted their question on the Shopify Community Forum and received helpful suggestions from other users.
A user was unsure about choosing a payment provider. They watched a guide on Shopify's YouTube channel and were able to make an informed decision.
Conclusion – All The Ways To Get Shopify Customer Support
Shopify's support is a vital resource for all Shopify users. With a variety of channels and additional resources available, you can find the help you need, when you need it.
The important thing to realize is that when you need help, you have many different options. Shopify's customer service is not only the actual contact details, there are many ways to get the answer to the question you're looking for. Shopify's Twitter is a great example of that. "Twitter support" would not necessarily be our first choice for any brand – but it works.
When you need real time assistance you can always choose the live chat option or the toll-free number to contact them directly,
So, don't hesitate to reach out to Shopify Support for your needs. Your success is their success.
Avi Klein
Vast experience in the online world. SEO expert, Web developer and consultant to several online companies.
Read more...
. Read more about
our approach
to reviewing themes and plugins.