Top 9 AMP Shopify Apps – [2023]
Last modified: July 4, 2022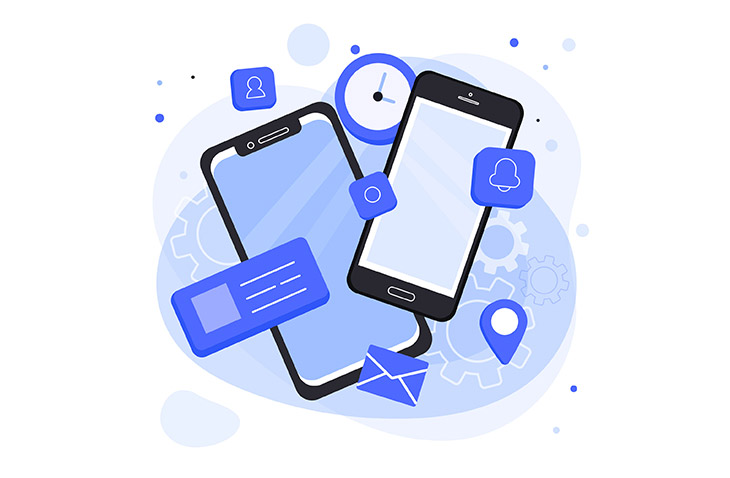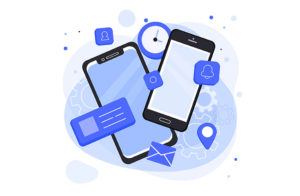 #
Image
Name

Get a Free Custom Shopify Store
1

AMP by Shop Sheriff

2

Accelerated Mobile Pages

3

AMP by Ampify Me

4

Superchargify AMP, PWA & more

5

Fire AMP

6

RocketAmp

7

PWA, Mobile app & Web Push

8

AMP by Webkul

9

PWA IOS and Android Mobile App

Show More
Accelerated Mobile Pages (AMP) are an important part of the internet. They are instrumental in the success of so many brands because they help them to create a better user experiences for those visiting sites using mobile technology (desktops and mobile phones). To get this on your Shopify store you need two things, a good Shopify theme like Booster or a similar theme and one of the AMP Shopify apps.
What Do AMP Shopify Apps Do?
AMP Shopify apps make your website pages faster to load and complete actions on mobile devices. This is both beneficial for the customer as it provides a better experience to them when shopping and can help build revenues, as a one second delay can cost you 7% of your revenue.
It can also improve traffic levels and also your ranking on Google. Google and other search engines include speed in their ranking algorithms, therefore, the faster your pages the better ranked you will be. And it isn't just desktop versions that they look at. They're also looking at your store's performance on mobile devices which is why AMP Shopify apps are so important.
There aren't that many AMP Shopify apps available. What is available, however, is high quality. So, here is list the top 9 AMP Shopify apps for you to choose from.
Filter between free and paid
AMP by Shop Sheriff

This app is one of the apps that can help make your home page an accelerated page for mobile devices. It works like Shopify's own page builder and can integrate with Shopify Analytics. It can also help you create landing pages that can be used to build your mailing lists. These landing pages can load instantly for an improved user experience that will turn visitors into customers.
All pages on your site can have the AMP treatment from your home page to product pages. Therefore, no matter where your customers are entering the site, they can receive the same great speed and excellent experience. The AMP treatment can be applied to the page content, header, footer and styles.
And you can also make product reviews load fast. The app integrates directly with 11 providers across the Shopify ecosystem, so you can build trust and add social proof to your brand. You can also have SEO-friendly URLs that can help you rank your pages as high as possible which is made easier thanks to the faster mobile experience for your store.
To help customers with navigation around your site, you can also edit the AMP sidebar links. These can be done so they're matched to your desktop site. And you can have customizable footer links that are relevant to the AMP pages on your site and comply with the EU's GDPR.
There are also other benefits such as the sticky 'add to cart' button that can be added to the bottom of any AMP page. You can also skip the cart page and send customers directly to the checkout if you want.
AMP by Shop Sheriff Highlights:
Complies fully with all regulations including the EU's GDPR regulations.
Can add a sticky 'add to cart' button at the bottom of any AMP page plus you can skip the cart page.
Improves speed of your site with excellent features and it can also have excellent SEO-friendly URLs.
Used by numerous brands on Shopify to help them improve their ranking on Google and other search engines.
Accelerated Mobile Pages
This app has several features to help you get ranked better on Google and other search engines. With the app you can get AMP cached and indexed in Google Mobile search within minutes of installation. At the same time, you can give your products and collections the AMP treatment with just a single click. Simple, easy to do and you don't need to have any coding skills or developer time for it to work.
When the AMP treatment is completed on your site, you will have a website that is going to be faster and more effective at selling to customers using their mobile devices. AMP treatments are used by all the major publishes on the internet including eBay, CNN, Fox News, Washington Post and more. The same processes can be easily applied to your store.
With the increased speed, you will see your store climb the rankings on Google and more traffic to your website. As a result, revenues from your store can be improved. This will help grow your business.
The app also offers an excellent structure for URLs so they can be read by search engines in a meaningful way. This can improve rankings further. The URL structure doesn't use subdomains or any 3rd party hosting that can damage your store's chances of ranking on the first page.
Accelerated Mobile Pages Highlights:
Fully compliant with GDPR and other legislation.
Can speed up the loading of your website for mobile users.
Improves ranking on Google and other search engines.
Increases traffic levels for your site through increased speed and better ranking on search engines.
AMP by Ampify Me

This app is used by more than 15,000 stores across Shopify. It has been built by a team of experts who have worked on eCommerce stores for years and they offer free and paid plans. Their offering is a range of AMP themes for your store that can take the content you have and have it in a specific theme for your mobile users. There are more than 7 AMP themes in the free tier and more than 100 in total.
When you're using one of their themes, your site will have faster loading times which will result in more conversions and better engagement with audiences. Therefore, profits for your business will increase whether you're a small dropshipper or a large, multi-vendor marketplace.
As pages are loading faster you will also experience more traffic through a better rank on search engines like Google. Customers will also have a more enjoyable time on your website, which will reflect positively on you as a brand. This will build trust and increase the value of orders placed on your store.
To edit the AMP pages, there is an editor which looks exactly like the Shopify editor, so you can feel comfortable using the app. There are also validation checks to ensure that whatever pages you're giving the AMP treatment too, whether it's products, collections, blogs, Shopify pages, etc. are going to work and be fast.
The app can integrate with the most popular apps that are used on Shopify, so you can have speed and functionality on your website. Plus, to check the success of your store, there are analytics included so you can check results and run tests.
AMP by Ampify Me Highlights:
A Shopify style editor to make editing pages easier for you.
Speeds up your website for mobile users, improving conversions and increasing profits.
Works for your store regardless of size, whether you're a dropshipper working from a home office to a multi-vendor marketplace in a large warehouse.
Improves the rank of your site on search engines like Google and others.
Superchargify AMP, PWA & more
This app will supercharge your website's load time, offering your customers an experience that will impress them. It can make your website four times faster and will add customized Google AMP pages for your store. The app will also allow your customers to install the shop on their favorite mobile devices as Progressive Web Apps (PWAs).
Due to the improved mobile speed on your store, you will experience higher levels of traffic from your store. This can be really important as the more traffic you get, the more customers you will get and the better your business. This is done through higher rankings on Google and other search engines.
The app allows for validation of both AMP and PWA systems. And the app will help customers to load their pages on mobile devices. Any page on your site can have the AMP treatment. And this app can create an App Shell. This protects your non-AMP store pages and allows them to load faster.
To help with conversions, you can add beautifully designed 'add to cart' and 'buy now' buttons to your AMP store. You can also customize the footer, animated announcements, the search bar and more to make your site more aligned to your brand and improve conversions.
Superchargify AMP, PWA & more Highlights:
Improve conversions with an AMP and PWA enabled site.
Speeds up the loading of your site on mobile devices.
Protects your non-AMP website from loading problems to ensure they load just as quick.
Lots of customization options.
Fire AMP

There are many advantages of using AMP pages on your site. For example, AMP pages usually load in less than one second, carry less than a tenth of the data compared to those that aren't AMP pages, AMP pages are built for Google SEO, so will increase rank and organic traffic and the increase in speed will improve conversions. Because of this, you are really recommended to get your site to have the AMP treatment as soon as possible.
This app can do that for you. It will take your site and create AMP pages for your site, making them load faster for customers who are using mobiles. This will increase the conversion rate, ROI and even profitability of your store. And this can be done with just a few simple clicks. No need to know any code or hire a developer. The app is there to help.
The app allows you to convert every store page into the AMP format. This will include a beautiful header, footer and style. You can also see reduced bounce rate and improve ranking on Google and other search engines. And with one-click install, there is little reason why you shouldn't be considering this app.
Fire AMP Highlights:
One click and your website is given the AMP treatment.
Improve website speed and improves customer experience.
Easy system to use, no coding knowledge or developer skills needed.
Increases conversion rate, ROI and site profitability.
RocketAmp
RocketAmp allows you to automatically speed up your site by up to four times the speed of your desktop site. This allows you to improve the experience for your customers and therefore increase conversions and revenues on your store. The app will automatically integrate your store with AMP and works with Google to get your site indexed that will be noticed by customers. This will help you stay competitive with all major retailers, including those like eBay.
RocketAMP ensures that your site's URL is the one that is recorded. This ensures that your SEO, which you've worked hard on, will stay intact. With this feature, you can be sure that your site will have the biggest boost to visibility on Google search and it will help drive conversions on your website.
Every page that is added or updated on your store will also be automatically converted into an AMP page. Therefore, you don't need to make any changes to your site, just manage it as you would normally. You can make changes to your AMP site by having full control over your fonts and colors. Therefore, you can maintain your strong branding.
You can also keep your site social by using functionality that integrates with Facebook, Pinterest and Twitter.
RocketAmp Highlights:
Keep the social elements of your website on your AMP site.
Improves the speed of your website for mobile users.
Can help you rank higher on Google.
Increase conversions on your site through better user experience.
PWA, Mobile app & Web Push

PWA is a complimentary app for those what want to use another one of the AMP Shopify apps that are mentioned on the list. This helps you to make more mobile sales. What this app does is to make your site a PWA which can be saved to the home screen on the mobile devices of the customers. This allows them to shop at any time on their phone.
The app allows for analytics to track useful insights. And you can add push notifications to your store's marketing strategy. This therefore allows you to increase customer retention with unlimited campaigns.
PWA, Mobile app & Web Push Highlights:
Make your store into a PWA for improved user experience.
Allows you to track performance of useful insights.
Have an unlimited number of push notifications.
A free plan is available.
AMP by Webkul

Improve your site's performance on mobile devices within minutes. This will improve your SEO, lower bounce rates and improve conversions on your store. This app creates AMP pages for your Shopify store and these can be seen by Google for placing high on Google rankings. There are numerous pages that can have the AMP treatment including the home page, collections and product pages.
It is a relatively simple app to use. It takes just a few clicks to get working and realise the benefits that come with improved SEO, more traffic and faster website speed.
AMP by Webkul Highlights:
Improve your website's speed on mobile devices.
Easy to use app, no need to have any developer skills.
Increase the rankings of your store on Google.
Numerous pages can have the AMP treatment on your store.
PWA IOS and Android Mobile App
For those looking for a free alternative, this app could be the solution. It is not an AMP app, but it does offer PWA for IOS and Android. Therefore, customers can download a version of your store onto their phones which they can then use to shop online and offline.
You can add Google and Facebook tracking, so you can remarket to your audience when they go back online and visit other sites. And you can see the performance of your new app with 30 day analytics.
However, it will have limited impact on the speed of your store, the rankings or anything else, unlike other apps on this list.
PWA IOS and Android Mobile App Highlights:
Installs a copy of your site on your customer's phones.
Can see the performance of the app with 30 day records.
A free app that can be installed within one click.
Can remarket using Google and Facebook tracking.
Final Word: The Top 9 AMP Shopify Apps
When you want a faster mobile experience for your customers, you need to start using one of the top AMP Shopify apps that are available. We've listed the best on this list. There aren't that many of them, so the choice is easier than it is with other functions that need apps. The choice of which app you install is up to you, so what will your decision be?
Avi Klein
Vast experience in the online world. SEO expert, Web developer and consultant to several online companies.
Read more...
. Read more about
our approach
to reviewing themes and plugins.