View the Fraud Analysis for a Shopify Order
Last modified: November 21, 2023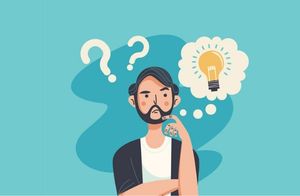 Fraud can be one of the biggest problems you will find with Shopify stores. Fraudulent orders can cause significant costs like lost inventory, chargebacks and bad reputation. Luckily, there is the Shopify fraud analysis. Depending on what Shopify plan you're working with, there are two kinds of fraud analysis.
For those on the Basic Shopify plan, the analysis will include indicators and support for apps that can detect fraud. An excellent Shopify fraud app is this one here.
If you have Shopify Payments or any other Shopify plan, then you will also get fraud recommendations. These can be helpful in showing potentially fraudulent transactions before you take action.
However, to action these alerts and take on advice, you will need to know how to analyze the information on the fraud reports that Shopify gives you. So, here is a quick set of instructions to check that.
Key Takeaways
1
Log in to your Shopify store to start the fraud analysis process.
2
Navigate to 'Orders' to find transactions with potential fraud risks.
3
Fraud Analysis section in orders reveals risk indicators and recommendations.
Recommended: 10 Best Shopify Fraud Protection Apps – [2023]
#
Name
Image

Get a Free Custom Shopify Store
1

Shipping Address Validator

2

Beacon ‑ Fraud Inspector

3

NoFraud Fraud Protection

4

FraudBlock Fraud Prevention

5

Fraud Filter

6

ClearSale

7

Signifyd ‑ Fraud Protection

8

FraudLabs Pro Fraud Prevention

9

Thirdwatch: Reduce RTO with AI

10

Fraud Killer

Show More
Step 1 – Login
Login to your Shopify store using your store credentials.
Step 2 – Orders
From the admin page, you need to head to the 'Orders' page.
Step 3 – Select the Order
Then you want to select the order that you want to review. All those that have a potential for fraud associated with them can be easily recognized, they will have an exclamation mark beside the order number.
Step 4 – View the Order Analysis
Within the order page, there is a section that is labeled 'Fraud Analysis'. If you're subscribed to the Basic Shopify plan, then there will a list of indicators as well as a button that invites you to view the full analysis at the bottom of the list.
If you're using Shopify Payments or a higher plan than the Basic plan, then you will also see the recommendation for the fraud analysis. If you want to view the full analysis, you can simply click on the 'View' button at the bottom screen.
There might also be a section of notes from the third party fraud app that you've installed on your Shopify store. Have a read of the indicators and the recommendations. Then take whatever action you feel is necessary.
Conclusion: View the Fraud Analysis for a Shopify Order
Fraud can cost your business a lot of money. Luckily, there's a free fraud analysis for orders on Shopify. The level of detection and the advice you get will depend significantly on the plan that you're subscribed to on Shopify.
You can enhance the information in two ways. The first is by changing your Shopify plan, which is easy to do. Or you can subscribe to a Shopify fraud detection app. If you use Shopify Plus, you can also speak to your Shopify consultant to see what they recommend. They might be able to give you a great app recommendation, like this one here, that can help protect your store from the financial burdens of fraudulent behaviors.
FAQs
What actions can I take if an order is flagged as fraudulent on Shopify?

If an order is flagged as fraudulent, you can choose to cancel it or conduct further investigation. In either case, it's essential to prioritize security and protect against potential risks.

Does Shopify's fraud analysis provide details on the nature of the fraud risk?

Shopify's fraud analysis provides indicators of fraud risk, but may not detail the specific nature of the risk. It's important to further investigate suspicious orders to assess potential threats accurately.

How does Shopify's fraud analysis impact the processing time of orders?

Shopify's fraud analysis typically does not delay order processing. It is a quick, automated system designed to streamline the checkout process and enhance the customer experience.
Avi Klein
Vast experience in the online world. Shopify Expert, SEO expert, Web developer and consultant to several online companies. Read more about
our approach
to reviewing themes and apps.