What are the Best Shopify Custom Product Options?
Last modified: March 11, 2022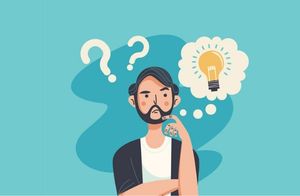 Are you looking for a new way to create unique products for your business and build a store that can really grow? Then you might want to try to have custom products. These are products that the customer or you can customize and order online. So what are the best Shopify custom product options? This article looks at what are the choices for you.
Recommended: 10 Best Print on Demand Shopify Themes
#
Name
Image

Get a Free Custom Shopify Store
1

Palo Alto

2

Polaris

3

Symmetry

4

Startup

5

Artisan

6

California

7

Highlight

8

Booster

9

Woodstock

10

Avatar

Show More
What are Customer Products?
Custom products are those where a based product is available that can have a customization made on it. Normally the base product is an item of clothing, mug or something similar. These are great products because the customer can get something that is unique or you can create your own product line that can't be found anywhere else on the internet.
Normally these products are created at printers, like Printful or Printify. These are places where they have the base product and they print the exact design on the product. They will then send the product direct to the customer.
There are many advantages of this. For one, it means that you don't have to buy any stock other than that which is bought by customers. This reduces the costs for your business and allows you to spend more money on your brand's marketing. This can help you build more traffic.
Another advantage is that you don't have to worry about packaging. This is done by the printer for you.
What Are Customer Designed Products?
There are lots of Shopify custom product options and it can depend on your specific needs and business plans on what you use. There are custom-designed products. This is when you create a product designer on your website which customers can customize the products and then request that your printer creates this for them.
There are many products that can be created this way.
What are Print on Demand Products?
Print on demand products are those products that you design and are created with the base products when an order is made. The design is stuck, but it is made by you. This is another option for you with custom products.
This can be a very good method for you to create a unique business.
What are the Options for your Shopify Custom Products?
There are numerous options that you have. For instance, you can build a website that sells clothing with custom designs where customers can add their own text, colors, images and more. Or you can have mugs where customers can add their own logos and images to the mugs.
Some printers have just 200 products, but there are some that offer more than 500 or 700 products. So you should look around on the custom print apps to decide which you want to use.
Final Word: What are the Best Shopify Custom Product Options?
There are lots of Shopify custom product options and you are limited to just your imagination. Whether you're creating the designs or allowing your customers to do it. There is a great business option for you.
Avi Klein
Vast experience in the online world. Shopify Expert, SEO expert, Web developer and consultant to several online companies. Read more about
our approach
to reviewing themes and apps.