What Is Omnichannel Marketing?
Last modified: June 15, 2023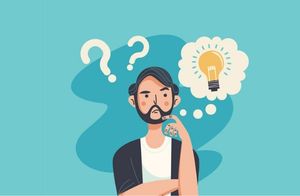 Do you ask the question: what is omnichannel marketing? In this article, we explore what omnichannel marketing is, how it can be used and what options are available on Shopify (besides the obvious omnichannel apps).
Recommended: 10 Best Shopify Omnichannel Apps – [2023]
#
Name
Image

Get a Free Custom Shopify Store
1

Omisell Omnichannel Management

2

Kustomer

3

Omnisend Email Marketing & SMS

4

Marsello

5

Loyalty Experience Manager

6

Actindo Unified Commerce Suite

7

eRetail Express

8

Vitals: 40+ Marketing Apps

9

XOOT | 25+ Vital Apps | Upsell

10

Free 25+ Vital CX Apps

Show More
What is Omnichannel Marketing?
Omnichannel marketing is the integration of lots of different communication touchpoints that combine the branding, messaging, tone and all into one seamless sales and customer experience funnel for your customers. It offers a much better experience for your audience and improves results for sales and marketing.
Omnichannel marketing places the consumer at the center of the activities for both customer service and marketing. And with this tactic and all the technology that is available to brands, then messages can be streamlined and more consistent.
This allows your brand to have higher levels of brand recognition and you can also offer personalization based on the specific shopping behaviors of the customer and their interests. For instance, if you know that the customer is continuously shopping for a certain niche of products on your store, you can offer those.
The Difference Between Multichannel and Omnichannel
There are often parallels drawn between omnichannel and multichannel. And this is understandable. Both are designed to engage consumers across numerous communication channels. However, they are not interchangeable. The multichannel approach is about how the specific channel can complete a transaction.
In contrast, the omnichannel takes into account that the customer journey can span numerous channels and looks at how the journey experience can be improved throughout all communication touchpoints to move towards the final goal of a conversion.
Another contrast between the two is the complexity. Multichannel is often very simplified with the adverts, content and communications being simplified. For instance, it is looking at what is being said in each advert, what products are being promoted, the discounts being used and who is receiving these.
This can be a problem in some respects because there are few personalization options here. And there is consideration to how the consumer is reacting to the content that is being produced. Therefore, multichannel can be described more as a reflection of the operations of the marketing channel rather than the reflection of the customer's experience.
Why is the Customer's Experience So Important?
The customer's experience is so important to the long term revenues of any business. Those organizations that offer a better experience for their customers will earn more revenue in the long term. A good experience will often lead to more returning customers and higher spending on future orders. In addition, their good review can often mean that you can attract more customers to your store.
In addition, returning customers are cheaper to convert. Therefore, profit margins can be much higher for your brand.
Final Word: What Is Omnichannel Marketing?
Have you been asking, what is omnichannel marketing? Then above we've given a brief explanation of the marketing process and how it is different from multichannel. You can use an Omnichannel app like Omnisend. This is a simple app that can really help you to make more of your connections with customers and allow you to improve store revenues with ease without having to acquire more traffic to your website, which can be more expensive.
Avi Klein
Vast experience in the online world. Shopify Expert, SEO expert, Web developer and consultant to several online companies. Read more about
our approach
to reviewing themes and apps.