What is the Average Shopify Abandoned Cart Rate?
Last modified: March 17, 2022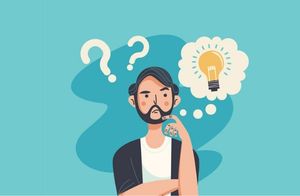 Do you want to know how your Shopify website is performing against other stores on abandoned rate? Or do you want to know if there are things that can be done for your abandoned rate? Here we list the average Shopify abandoned cart rate and how you might want to reduce that down for your website.
Recommended: 12 Best Shopify Abandoned Cart Apps – [2023]
#
Name
Image

Get a Free Custom Shopify Store
1

Smart Push Marketing – WebPush

2

Abandoned Cart Recovery

3

Abandoned Cart Recovery Email

4

Kit Karts

5

WhatsApp Chat + Cart Recovery

6

Recapture Abandoned Carts

7

PushOwl Web Push Notifications

8

Checkoutify

9

Messenger Abandoned Cart Bot

10

Abandoned Cart Messenger

11

Cart Absolute by MDeVs

12

SINOBOT

Show More
What is the Average Shopify Abandoned Cart Rate?
Numerous studies have found different rates of abandoned carts. One study found that 70% of carts are abandoned on a website. However, other studies have found that abandoned cart rates can be as high as 88%.
There are many different features or scenarios that can determine the average abandoned cart. For instance, those that are in the pet care niche can often find that they have a lower abandoned cart rate, sometimes as low as 55-60%.
Those that are in the multi-brand eCommerce niche can sometimes expect that they have a higher abandoned cart rate, sometimes in the 86% range.
The device that the audience is using can also be used to determine the average abandoned cart rate. Numerous studies have shown that those who are shopping on a mobile device are more likely to abandon a cart. This can be as much as 10-20% higher.
Ways to Reduce your Shopify Abandoned Cart Rate
There are several reasons why customers abandon a cart and you can use these reasons as a way to determine how to improve conversions on your website. For instance, one of the top reasons why you might get customers abandoning your website is that there are unexpected costs. This can be very upsetting for customers, but you can add discounts to abandoned cart emails through an app to help you reduce this down.
Another thing is that you might not have enough trust with your audience. You can add trust badges to your website to help you improve your audience's trust in your website.
Finally, another common problem is that you can have a slow website. For every second that it takes for your website to load on a browser, you can lose about 7% of your revenue. This can be a massive cost when you have a delay of about 8-11 seconds which is the average eCommerce website speed for many.
Using a Shopify website speed app can provide this for you.
Finally, you might want to use an abandoned cart email app to help you recover carts from your customer. A good one is Recover My Cart. This allows you to send three emails to your customers to get more sales. Using an app like this can often allow you to recover about 20% of your abandoned carts, if you design the emails well.
Final Word: What is the Average Shopify Abandoned Cart Rate?
It is hard to determine the average Shopify abandoned cart rate because there are so many factors that can influence this. However, you can expect your rate to be somewhere between 70 and 90%. However, you need to consider ways to get more abandoned carts recovered, which you might need an app for.
Avi Klein
Vast experience in the online world. Shopify Expert, SEO expert, Web developer and consultant to several online companies. Read more about
our approach
to reviewing themes and apps.