What Should I Name My Online Store?
Last modified: March 19, 2023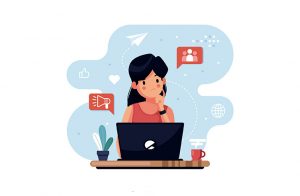 One of the most challenging aspects of starting a new business is what to name your venture. After all, the brand name is how you're going to be known for the rest of the business' life. It's the name customers will think of when they want your services or products and it's how they're going to refer to you with their peers that can act as a marketing option.
Why You Need To Carefully Think About 'What Should I Name My Online Store?'
There are many reasons why you should carefully consider your brand name. Firstly, the right brand name can be instantly recognizable and act as a marketing tool. Think of companies like Pepsi, Starbucks and The Dollar Shave Club.
There are many thoughts to how you can develop your brand name. So, if you're asking "what should I name my online store?", then follow these strategies and give your brand a cool name.
Recommended: 24 Best Shopify Dropshipping Apps [Sep, 2023]
#
Name
Image

Get a Free Custom Shopify Store
1

AutoDS

2

Spocket-World Wide Suppliers

3

Syncee - Global Dropshipping

4

Printful-Sell Printed and Embroidered Items

5

Sup Dropshipping

6

DSers-AliExpress Dropshipping

7

Zendrop - Dropshipping & POD

8

Dropshipman: Dropshipping & POD

9

AO - AliExpress Dropshipping by FireApps

10

Trendsi - Fashion Dropshipping

11

CJdropshipping

12

DropCommerce

13

Modalyst-Sell Brand Name Products

14

Ali Orders-Fulfill Orders Easily

15

Blanka - Private Label Beauty

16

Dropified-Automate Your Dropshipping Business

17

ProductPro

18

Spreadr App

19

Importify

20

Inventory Source

21

Roxie

22

Fulfillbot: Dropshipping Agent

23

KakaClo

24

Oberlo-Get the Best Produtcts for Your Site

Show More
1. Think about what your brand does
The first thing you should do is think about what your brand does or represents. For instance, most professional services (marketing, accounting, legal firms) have their area of specialty within their name.
The same with some eCommerce stores. For instance, TeeSpring is a site that sells custom t-shirts and other clothes. The name is simple and the Tee inside the name represents the main product. Another core example is Coca-Cola, their name includes cola which is the type of drink that they're associated with the most.
An example from the UK would be The Book People. This is an eCommerce site that specializes in selling books, not surprisingly. Sometimes the simplest approach is the best.
A final example would be the Dollar Shave Club, that send shavers to subscribers for as little as a dollar. A simple name that describes exactly what they're about.
So, think about what your business is associated with and then add a little variance to it. This could be something that differentiates you from competitors or something related to you as a person.
2. Be Different
Don't be like everyone else. You need to distinguish yourself by having something that is unique, but meaningful. For instance, Amazon was completely different. The company started as a book selling website. They wanted a name that wasn't going to get lost in a sea of similarly named businesses.
Amazon was the perfect name for two reasons:
The Amazon is a powerful river that has one of the largest collections of life around it. The founders wanted the company to sell all items eventually.
Amazon.com would appear on the first page of the website directory, because there were a limited number of websites at the time.
It also contained the letters A and Z which could be incorporated into a logo to show that the site contained everything you could possibly buy (i.e. stocks everything from A to Z).
3. Choose A Name That Can't Be Misread/Spelled/Heard
Sticking with Amazon, the original name for the site was going to be Cadabra, as in Abracababra. However, when the founders mentioned the name to the lawyers, they misheard it as Cadaver. Immediately they knew that the website name had to change.
Be sure that your name can't be mistaken for something that is completely different. A perfect name for your brand might still be associated with some illicit or unwanted associations.
You might also want to check against typos. Google was a typo. However, that name stuck. But you don't want to be on the receiving end of a bad typo. Remember that a typo might also mean that loyal customers don't go to your website but to a rivals, or a malicious site. This might make customers think that you've gone out of business.
4. Check Potential Names Online
When you've got a few names written down, always ensure that they're not taken by popular sites. Having a name similar (or the same) as another can be disastrous for your online branding. Customers can mix the two of you up and then you can get complaints that aren't yours to deal with.
A classic example of this is two companies who operate in Cambridge, England. One of them is Marshall and the other Marshalls. The former is predominately a car sales network. The latter is a building merchants. Yet both of them operate in the same city. Often the two would get calls that are related to the other business when there is no connection between them.
While this is a local problem, the same can happen online. This can also occur if two businesses share a name but one has a .com address and the other has another domain extension.
Always do extensive research and ensure that there are no other businesses with similar names.
5. Get Creative With Your Domain Extensions
One of the biggest hurdles that new business owners have is getting past the .com problem. Many business owners won't use a business name if they can't have the .com option. However, the number of available .com options is dwindling fast.
This is a problem that Tattly found. So instead they opted to go for the tatt.ly domain name. As they grew they were able to buy the .com extension. Be creative and don't get too stuck on one name if it doesn't work out. You can use domain extensions as a way to become more unique and memorable in the long run.
6. Use A Name Generator
Sometimes you can use a store name generator (full disclosure – the previous link is from our sister site) in order to find the perfect name for your business. This one is a great option. All you have to do is to add one word into the entry box that you want associated with your brand and then generate names.
From that list you can choose the one that inspires you the most. You can event click on the name to start your Shopify store within minutes. A great option for people who want to get on with their new business and are just stuck on the name.
7. Be Inspired By Customers
Don't forget your customers. If you've been unofficially trading for awhile, then your customers might have some great names they already use to reference you. This might be fun to ask them what they think your name should be. You might get something sensible, but at the same time you might get something that is unique, fun and engaging.
Plus, if your customers have given you a name, it is going to be more memorable to those already using your products/services.
Final Word: What Should I Name My Online Store?
When you're creating a new online store, you want to ensure that it has the best name. That is why you've got to sit down and think about it. This name is going to be with you for a long time. So ensure that you've got a name that is memorable, unique and identifies you as a brand.
Avi Klein
Vast experience in the online world. SEO expert, Web developer and consultant to several online companies.
Read more...
. Read more about
our approach
to reviewing themes and plugins.