What to do with your Shopify Store when you no Longer have Time for it?
Last modified: December 5, 2021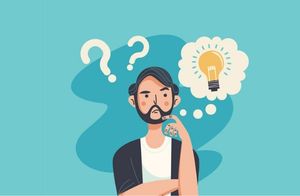 When you've been running a Shopify store for a long time and now you want to move on to a new project, you might want to consider what you would like to do with your Shopify store. There are lots of options that can be done with this. Here are some of the options for you and some tips to help you.
Recommended: 12 Best Shopify Subscription Apps – [2023]
#
Name
Image

Get a Free Custom Shopify Store
1

Seal Subscriptions

2

Bold Subscriptions

3

PayWhirl Recurring Payments

4

Native Subscriptions

5

Recurring Order & Subscription

6

Recurpay: Subscriptions App

7

AAA Membership + Subscription

8

Ultimate Upsell & Cross Sell

9

Rebuy Personalization Engine

10

Reorderify

11

Elevar Subscription Analytics - Inactive

12

TORO Recurring & Subscription - Inactive

Show More
Option One: Sell the Business
The first option is to sell your business to another person who will take over the business. This can be a great option because selling the business will allow you to have some extra money while you establish yourself with the new project. If there are debts that are on the business, you can use the money raised from the business sell to pay these off.
If you're looking to sell the business, then you need to make it look as profitable as possible. This can include ensuring that you check that the app subscriptions are as low as you can have them without compromising your website. You also need to maximize revenues to show that you can earn money with the business.
There are features within Shopify that allow you to sell a business with ease.
Option Two: Close Down
Another option is to completely close down your Shopify account and the website. This can be upsetting as you've put in a lot of work and the branding that you've completed will be wasted if you don't do anything new with the project. However, if there are limited or no sales, and the inventory you have is limited, then this might be the best option.
There are two ways that you can close down your business, you can close down immediately or close down when the domain name registration runs out. Either option is suitable, but it depends on how long you have the domain for and whether sales until that point will cover costs. It might be best to end all services immediately.
Option Three: Scale Down
Another option is to keep your Shopify store but to scale it down. This could mean that you're looking to have a new project but want to keep the old project as a sideline because it does offer some income every month. If you have a dropshipping or print on demand based business, this can be a good option.
You might not need to scale down at all either. You might be able to automate a lot of the functions and outsource some functions to keep the business going while you take a less active role within the business.
If you're looking to scale down, consider how much you would like to scale down the project to. If it goes down too far then you might need to sell or stop the project altogether.
Final Word: What to do with your Shopify Store when you no Longer have Time for it?
If you've got a new project and you're wondering when to do with your Shopify store, then you need to consider the above three options. One will offer you a good short term increase in money and another can help you have a steady income but with less time needed to manage it.
Avi Klein
Vast experience in the online world. Shopify Expert, SEO expert, Web developer and consultant to several online companies. Read more about
our approach
to reviewing themes and apps.