Where to Find Shopify Experts
Last modified: April 6, 2023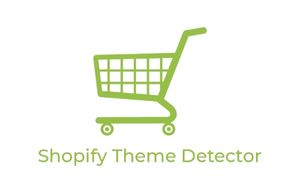 Starting a Shopify business can be really hard. If you've got no experience it can be a daunting prospect to know how to set up the payment process, choose products, and even how to build the website. That is why there are so many people who attempt to find people online who can help them build a better business. So where can you find Shopify experts who can help you? In this article, we explore this topic in some detail.
Recommended: 10 Best Shopify Minimal Themes – [2023]
#
Name
Image

Get a Free Custom Shopify Store
1

Showcase

2

Symmetry

3

Booster

4

Pipeline

5

Lorenza

6

Polaris

7

Plain

8

Pop

9

JumpStart

10

Shoptimized

Show More
Shopify Website
The Shopify platform has a directory of those who are considered to be experts in the platform. You can hire numerous experts on the platform from website developers to marketers. All you need to do is to create a job and wait for people to bid on your work.
Shopify marketplace is a good location because there is an excellent rating system and Shopify will prevent those who don't have the skills from marketing their services on the platform. However, you tend to get mid-range talents on the platform, for one specific reason.
Those who are popular, don't need the marketplace to sell their services, they can get people to request services directly. This way they can save on fees, which can be substantially high on Shopify marketplace.
Though you can buy services in a more secure location. You can see what others have said about the interactions with a service provider and it can be easy to manage contracts on the platform. Though you might be paying slightly more for the same level of talent that you would find on other platforms.
Upwork/PeoplePerHour/Guru
Freelance marketplaces are an excellent source for posting jobs and getting lots of people to quote you what they think they can offer and charge. Adding a job to these locations is often free and you can benefit from getting talent from wherever you need it. These locations also tend to have a secure payment system.
However, there are some issues. For one, they often have high charges. Upwork charges 10% + VAT for the freelancer to complete work. Therefore, you tend to have higher costs for the same service. And there is a pushback against Upwork from some of the best freelancers who tend to find that they can make more money without the platform.
However, these platforms do have a rating system and lots of great options for protecting you from scams.
Local Businesses
There is always the chance that you can find what you're looking for from a local business. Website developers, marketers, and other online business services can be found just by doing a Google search in your local area.
The price can often be more affordable, or at least you get more for the same money, from direct control. This is because the brand doesn't have to factor in platform costs or extra VAT.
Of course, there is one negative aspect of this, there is little protection and sometimes you can end up paying for something that is not complete.
But you can also meet the individuals normally. Even if they're a freelancer working from a home office, they can sometimes meet local businesses at a local cafe or business center.
National Business
And there are national businesses that can take orders from businesses across your country or the world. They tend to make it harder to get the meetings and have a personal experience. Sometimes what you get is a templated service where you're just a 'cog in the wheel', but they tend to have experienced and qualified professionals completing the work.
Another problem is that the prices tend to be higher. Often because these brands have expensive offices in prime locations like New York, London, or other commercial centers. Therefore, you are paying for their office and there are lots of staff.
How to Choose a Shopify Expert
When choosing between the options, it is important to consider several different factors. These can ensure that you can get the best deal. So here are some of the factors that you need to consider before you're selecting the right service provider.
Reputation
It is important to remember that the reputation of the freelancer or the company is indicative of what you can expect from the brand. If they've had lots of good customers and they've been able to help others, then you can be sure that you will get good service.
Previous Work
It is also important to consider that there is going to be previous work that they can show you. You can ask to see the portfolio of the freelancer. This can often be more accurate than reputation. Critically, people are more likely to get a negative review than a positive one. And sometimes what didn't work for someone else doesn't mean that it won't work for you.
Costs
Costs are always going to be important. Some people are going to be more expensive. This is partly because they are more experienced, they offer a unique service and they have the results to prove they can make a difference. But that doesn't mean that you should always go to the most expensive team. Sometimes the costs don't represent value.
Payment Options
Most brands take payment after the work is done. That doesn't mean that this is always the case. Sometimes you might have to make payments upfront, or at least put down a deposit. Some will only take payments via PayPal or a freelancer payment system. One of the things that you want to avoid is paying in cryptocurrency or NFTs. This is because these are rather insecure and can be very expensive for you.
Branding
Checking the branding of the business. For example, those that are using Gmail or Hotmail are often associated with bad brands. And this is often the case with cold emails, those that send you a quote or a notice that they will perform some work. If there is a Gmail or Hotmail account, this is a bad sign. After all, it costs only $10 a year to have a custom domain. So even if they don't have a website, which they should if they're selling online marketing services or website design, then they should have a custom domain for professional emails.
Timings
Always consider how quickly someone can complete the work for you. While those who can complete the job on the day might seem okay, it often means that they don't have the work that you should expect from a brand. However, those that constantly delay the work, often mean that they're either scamming you or that they are overloaded. Always check on the estimated delivery times.
What They Offer
Finally, you need to check that what you're buying is what you need. Don't just think because someone offers you something that is exactly what you need. For example, you might think you need a new website, but SEO services are what you might want. In addition, if you're ordering an SEO service, check what you're getting is exactly what you're expecting. What SEO means for one person is not what SEO might mean for another.
Final Word: Where to Find Shopify Experts
When you want to find Shopify experts there are plenty of options. Shopify is a very popular platform and has numerous talents that can help you with your project. Not only do you have a wide choice of talent, but also where to find the talent and how to pay for that talent. So take your time and ensure that the Shopify experts that you're hiring are going to help you build a better business, and not just take your money.
Avi Klein
Vast experience in the online world. Shopify Expert, SEO expert, Web developer and consultant to several online companies. Read more about
our approach
to reviewing themes and apps.