Why Omnichannel Matters
Last modified: March 9, 2022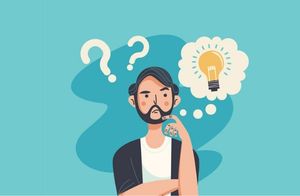 Omnichannel is one of the top strategies for retailers and online businesses to improve revenues and keep customers/clients happy. However, not many people understand why it matters so much. Therefore, this article looks at why omnichannel matters and how your business can take advantage of the process with ease.
Recommended: 10 Best Shopify Omnichannel Apps – [2023]
#
Name
Image

Get a Free Custom Shopify Store
1

Omisell Omnichannel Management

2

Kustomer

3

Omnisend Email Marketing & SMS

4

Marsello

5

Loyalty Experience Manager

6

Actindo Unified Commerce Suite

7

eRetail Express

8

Vitals: 40+ Marketing Apps

9

XOOT | 25+ Vital Apps | Upsell

10

Free 25+ Vital CX Apps

Show More
What is Omnichannel Marketing?
Omnichannel marketing is the process where different communication channels are connected and communications are stored and can be referred to with ease by your customer service team even when a new channel is used. For example, a customer contacts you via email to inquire about the availability of a product. Then the customer places the order on your website and then contacts you via social media about when the order will be delivered.
All of these communications will be stored centrally and anyone speaking to the customer can see the previous interactions previously without too much trouble.
Why Omnichannel Matters for your Business
There are several benefits of omnichannel marketing. For one, businesses that utilize omnichannel marketing can often benefit from higher revenues and customer spending. Therefore, profits are higher and they will outperform their competitors.
At the same time, omnichannel allows for customer service teams to streamline the process and allow your team to spend less time offering the same level or better service to your customers. This can be very important because it can help you cut costs.
Research has also found that customers are happier when brands are using omnichannel marketing techniques within their business. This is very important because those customers that are happier are going to spend more but also become a marketing channel for you as they will spread the news of your brand to their friends and family. Therefore, you can earn more customers through better customer service.
How to Get Omnichannel Marketing on your Website
There are lots of great options for getting your website ready for omnichannel marketing. One of the best things to do is to use Shopify. This is because you can use one of the apps, this can be Omnisend or another one from a list that is available here.
Omnichannel marketing can then just be used on your website. However, it is best if you speak to your team and train them. Omnichannel marketing works best when customer service agents know how to use the technology and have a unified, consistent voice. This doesn't mean using scripts, because this can annoy audiences.
However, you can use Chat Bots to help out with your omnichannel marketing. Chat bots can be useful for reducing the time that is needed on your website and improve your website's profitability. In fact, many surveys have found that customers don't mind chat bots and they can often save 330 hours worth of customer service agents time every month, which is worth two staff members.
Final Word: Why Omnichannel Matters
You shouldn't be asking why omnichannel matters, you should be asking how to get it on your website. Luckily, with Shopify, it is very easy to do.
Avi Klein
Vast experience in the online world. Shopify Expert, SEO expert, Web developer and consultant to several online companies. Read more about
our approach
to reviewing themes and apps.