Why Use a Shopify Abandoned Cart Discount
Last modified: June 4, 2023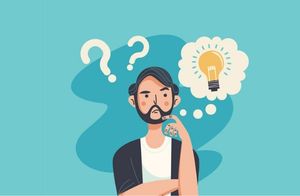 Somewhere between 80% and 90% of the carts that are created on your website will be abandoned. There are numerous reasons why someone might want to abandon a cart. One of the top reasons that customers cite is that there were unexpected costs that made the purchase too expensive. If this is the case, then you might want to consider offering customers a discount or looking at your pricing structure.
How Does Shopify Abandoned Cart Discount Support Sales?
An abandoned cart email series is a great way for you to improve the conversions of your website. Numerous statistics show that a good series can earn you about $5-$6 per email and can recover up to 20% of your abandoned carts. Some email experts that have claimed that they can recover about one third of abandoned carts as well.
When looking at general conversion rates, this can mean that you have the potential to double your income online from your abandoned carts. This can make a massive difference for your website.
Abandoned Cart Series Tactics
The best tactics for abandoned carts is always to send between two and three emails. Statistics have show that sending more than three can harm the brand and the campaign.
The first email should be sent about one hour after the cart has been abandoned. The second email should be sent 24 hours after the cart has been abandoned and the third email should be send about 72 hours after the cart has been abandoned.
However, each of these three emails needs to be different. The first one should be an invite to get the customer to come back and complete the purchase. There should be no Shopify abandoned cart discount here because the customer might simply have been interrupted or not trust your site. Instead, you should build trust here.
In the second and third emails, you should offer a discount.
There are numerous ways that you can discounts to your emails. You can use some abandoned cart apps that can include a personalized discount code for a discount for that customer. One of the apps that you might want to try for this is Recover My Cart app. It allows for customers to have discount codes and you can send three emails to customers.
Or you can use a discount app where you can create a generic code that you can track the use of.
You might want to consider using the second email to offer free shipping and the third email to offer a 5-10% discount. There are always options to test what is best for your audience.
Final Word: Why Use a Shopify Abandoned Cart Discount?
More people are going to abandoned carts on your website than are going to convert. That doesn't mean however, that these customers are lost. With a good Shopify abandoned cart discount email series, you can recover them with ease. Just use a great app and some good email copy.
Avi Klein
Vast experience in the online world. Shopify Expert, SEO expert, Web developer and consultant to several online companies. Read more about
our approach
to reviewing themes and apps.