Can You Use Stripe With Shopify?
Last modified: December 20, 2022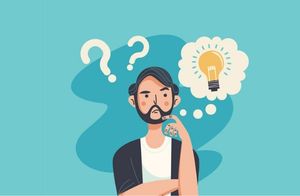 There are many payment options when it comes to using Shopify. Shopify payments is one of the most popular payment solutions, because it is the default and it has reasonable costs. However, that doesn't mean that it's always the best option for your brand when you want to accept credit card payments. Sometimes you might want to use a different provider, and another option is Stripe. In this article, we ask: does Stripe work with Shopify?
Recommended: Top 10 Shopify Payment Apps – [2023]
#
Name
Image

Get a Free Custom Shopify Store
1

Bold Subscriptions

2

Front Systems

3

Split ‑ Partial Payments

4

Recurring Payments & Orders

5

Conekta Offline Payments

6

Advanced PreOrder(Partial Pay)

7

Membership Subscription Order

8

Affirm pay‑over‑time messaging

9

Point of Sale

10

Simplio: Simple Invoice

Show More
What Is Stripe?
The Stripe payment gateway is a payment processing company that specializes in offering eCommerce companies a way to take payments through their website via credit and debit card. They have a similar system to processing payments to PayPal and therefore it is another way to accept payments on your website.
The process is simple, the customer makes a payment on your store and it is kept in 'holding' in your account for a set period time. After this, your funds are deposited into your bank account.
The transaction fees of Stripe are less than that of PayPal with fees as little as 1.2% from the very beginning, compared to the 3.4% of PayPal. However, the holding time of Stripe is much longer, it can be up to 90 days before you get the money, however it is often much shorter that this.
If you're stuck with a 90 day waiting period, however, this can cause problems with your business' cashflow.
How to Connect Stripe to Shopify
Stripe is a standard Shopify payment gateway. You don't need to add an extension or an app to use it on your store. So the process to activate it is simple; just follow these instructions.
Step 1 – Login
Login to your Shopify account.
Step 2 – Payments
Click on the 'Settings' options and then the 'Payments' option.
Step 3 – Accept Credit Cards
Then find the option that says 'Accept credit cards' and then you can find the option that says 'Stripe'.
Step 4 – Activate
Then you can click on the 'Activate' option.
Step 5 – Complete Account Setup
Then you can click on the 'Complete Account Setup' and then you can enter the various details and submit them. This will allow you create a Stripe account.
The Advantages Of Using the Stripe Payment Gateway On Your Shopify Store
There are numerous benefits when you're using stripe on the Shopify store. First of all, it allows you to accept credit and debit card payments on your store for a fairly low cost. At the same time, the process is easy and effective, plus you have the protection from Stripe for your payments.
Stripe also offers more support via live chat and email than you can get with Shopify. And you don't have to manually transfer your funds, this is done automatically for you.
However, against that is the long waiting time to get your money, that can be troublesome when you're low on funds. Those that are using Oberlo or other dropshipping programs might not find Stripe useful.
Final Word: Can You Use Stripe With Shopify?
Yes you can use Stripe on your Shopify store. There are lots of benefits for your store in using Stripe, namely the better support, better prices and the ease of use. However, it really only allows for credit and debit card payments to be made and there are long wait times to get hold of funds. But, it might be worth your while.
Avi Klein
Vast experience in the online world. SEO expert, Web developer and consultant to several online companies.
Read more...
. Read more about
our approach
to reviewing themes and plugins.