FAQs About Shopify Plus
Last modified: June 11, 2020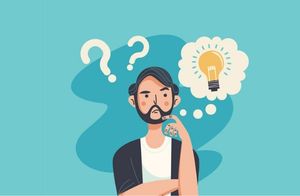 Have a question about Shopify Plus? Take a look below and see if you can find your answer there. We look at all the important points you need to know about the eCommerce platform before you decide whether or not you need to invest in it or have a lower-end option.
1. What Is Shopify Plus?
Shopify plus is an eCommerce platform that is the enterprise offering from Shopify. It combines a range of benefits, such as ease-of-use, security and flexibility of the smaller offering to a solution that is more suitable for larger brands that want to sell online.
This offering allows large enterprises a more agile system that can cope with the modern online environment with the significant costs of an in-house built system. Plus you can get access to a core team of Shopify experts and a dedicated account manager who can help you to make the most of your store, solve problems and will know your brand.
You will also have all your domain name and hosting charges covered with the fee that is paid for your Shopify Plus store.
2. How Much Does Shopify Plus Cost?
Shopify Plus is a monthly charged service. The charge for the service includes the hosting, domain and other aspects. The charge for the service does not include transaction fees if you don't use Shopify Payments. This is charged at 0.15% of the order value.
If you're using Shopify Payments, then there is no transaction free. Therefore, you have one of the best costs per transactions on the market.
On a monthly basis, Shopify Plus costs at a minimum, $2,000 per month. This will cover stores that have up to $8,000,000 in yearly sales. If your revenue is above this, there is a price increase. You will often have to apply to Shopify to find out what your exact costs will be.
3. Is Shopify Plus Good For Businesses?
As with any platform there are going to be some who like the eCommerce solution and some that don't. However, in short, we do like Shopify Plus. It is a stable solution that offers security for a reasonable price when compared to other, more traditional enterprise solutions. In addition, there are a team of developers who are constantly developing the platform as well as app developers who are looking to add new function options for your store.
Shopify Plus is trusted by numerous large brands such as Nestle, Radio Shack and Nine West to deliver their websites. And there are more than half a million merchants who use Shopify Plus in addition to these people.
With all the benefits and for the cost, Shopify Plus is one of the best, if not the best, eCommerce platform that you could use.
4. What Is The Difference Between Shopify Plus And BigCommerce Enterprise?
One of the biggest competitors for Shopify Plus is definitely BigCommerce Enterprise. On the surface, the two options look very similar, but there are massive differences when you take a closer look.
For one, the experience Shopify offers cannot be undervalued. They pioneered the space of the cloud-hosted eCommerce platform and with that experience they have learned hard lessons that they now apply to their solution. This offers brands a strong, more stable, more cost effective and simply better platform than you can get from BigCommerce.
You can see how much respect that BigCommerce has for Shopify Plus because what Shopify Plus offers, BigCommerce often starts to offer soon after. Plus you can get better results in the following areas on Shopify Plus.
Design
Shopify Plus has a wider range of and better themes available. It is far easier to select a theme on Shopify Plus and you can use a great drag-and-drop tool to easily customize the look of the theme to suit your brand's requirements.
Dashboard
The Shopify Plus dashboard is more mature and much easier for developers to use. It will allow for more functionality to be easily added into the platform, which is much better for larger brands that often need custom functionality added into them.
Plus the admin section has a lot of great features that make management of orders, customers, products and more so much smoother. With the apps that are available too, there is little that you can't do on Shopify Plus.
5. What Is The Difference Between Shopify Plus And WooCommerce?
Another common eCommerce platform is WooCommerce. But the two solutions are really in a different league when you compare them. For one, WooCommerce needs to be hosted on a WordPress platform, which you need to find a host for. At the same time, you don't get access to developers or custom functionality with WooCommerce unless you pay for it.
You also have to make your site stable yourself. This is something that you must regularly contact your hosting partner for. If you have sudden rises in traffic or demand on your servers, your site on WooCommerce can sometimes become overwhelmed and this can cause your site to go down. There are processes in place for Shopify Plus stores that prevent this from happening.
Finally, Shopify Plus has the option of your own advisor, your dedicated account manager. For WooCommerce you would have to find a developer to work with. And if he doesn't do the job you might have to find another one that doesn't offer the same services or skill sets as the first. It can be rather costly to have a WooCommerce powered site.
6. Should I Switch My Shopify Dropshipping Business To Shopify Plus?
Shopify is a great dropshipping platform, and it has taken the lead across all platforms as the solution for dropshippers. Many think that Shopify Plus is not for dropshippers, but that couldn't be further from the truth. In fact, you should be looking to move to Shopify Plus once you've achieved a certain level of sales on your store.
Statistically, if you're doing more than $300,000 per month in revenue and are struggling to manage the complexity of your dropshipping business, then Shopify Plus is a good investment. You might find that you could cut costs by making the switch. At the same time you will get the technical support you need that can help you to reduce the need for you to spend time managing your website. Instead you can focus on marketing your site.
Therefore, by transitioning over to Shopify Plus, you might see your website perform better. This can result in higher revenues, more conversions and better average order valuation.
7. What Benefits Can I Expect When Using Shopify Plus?
There are numerous benefits that you can experience when using Shopify Plus; these include:
Less Challenges
Enterprise level eCommerce stores often struggle with security and scale. Sites can quickly go down when there is a sudden surge in online traffic and you will often hear of stores that have been hacked and their customer data has been stolen (or store corrupted). These problems are solved with Shopify Plus as the software and servers are designed so that high-traffic spikes can be handled. Plus there is strong security on the system.
Cost Savings
High volume stores on Shopify will experience higher costs than the equivalent costs on Shopify Plus. Therefore, there can be a significant financial reason why stores might want to swap. It can also help you redirect resources to improve offerings online, not just maintain the same resources consistently without downtime.
Lots Of Benefits
There are lots of benefits of using Shopify Plus compared to in-house systems or general Shopify. One of these, for example, is the access to experts who can add functions, repair mistakes and generally improve your site. Another is that it is easy to create a series of international websites that can expand your reach and earn more revenue.
With Shopify Plus, you can publish 10 country specific websites, that can help you grow within international markets without too many challenges.
8. Why Shouldn't You Just Use The Basic Shopify Plan?
There are many who don't make the switch to Shopify Plus because they don't realise the benefits of the enterprise solution. Shopify basic plans are great for those businesses that are starting out or have a regular income but do not exceed a few hundred thousand dollars per month. However, once you get to more than $300,000 per month in revenue, the cost benefits of Shopify Plus is the only reason you need to make the switch.
However, there are other reasons why you should not just rely on Shopify basic. For one, with Plus you get an account manager who can sort out any problems you have. This provides you and your team with more time to market your business. Therefore, you can grow your business and take it to the next level.
In addition, you can get increased customization on your front end and the backend of the stock. And there are lots of other enterprise features that aren't available on Shopify Basic that can help you grow your business.
9. What About Externally Hosted Applications, Can They Be Integrated?
If you've already got an enterprise level application that is on your current solution and you want to integrate it into your store, you might be disappointed. Not all external applications have an app available for Shopify. However, there are lots of prebuilt apps that are available for use on the Shopify Plus platform.
There are lots of great apps out there that can help with SEO, email marketing and other aspects. These apps can also be installed for you, by the Shopify Plus technical team that will work out any complications with the integration.
If you need help choosing an app, your dedicated account manager should be able help you.
10. Is There Documentation For Shopify Plus?
There is extensive documentation for Shopify Plus. This includes from the team that manage all Shopify Plus accounts. There are also extensive documents from those who operate websites dedicated to Shopify. Therefore, if you have a question, you're likely to find an answer as it has probably already been asked.
And if these two sources don't have an answer, then you can always post your question to the developer community. There are lots of talented developers who will be able to help with any questions that you might have.
But with Shopify Plus, you will have a dedicated account manager who will probably have the answer for you, or be able to get you in touch with a developer within the Shopify Plus team who will know the answer.
11. Is Shopify Plus Great For Marketing?
There are many benefits of Shopify Plus that can help with marketing. For one, you can gain access to numerous marketing applications that can be installed onto your website. For instance, you can have applications that can offer push notifications, email marketing, SEO and more. Plus you can benefit from the enhanced hosting options. The cloud solution allows your website's speed to be fast and effective.
A fast website is great for search engine optimization. It will help your site rank higher and improve traffic levels. This can lead to greater revenues. A faster website is also important for conversions. In fact a 1 second delay in loading can cost your brand 7% in revenue. With Shopify Plus, you can improve your load times and grow quickly.
12. Is Shopify Plus Right For My Business?
These are some of the signs that Shopify Plus is right for your business.
You are growing fast and you are going to achieve a revenue level of more than $300,000 or more per month. With this amount of revenue, you will save on transaction fees without the other savings that are on offer. The quicker you start with Shopify Plus, the faster you can make those savings that can be pushed into other areas of your business.
You are struggling with the technical aspects of running your own homegrown eCommerce solution and you would like someone else to help manage your brand's online profile.
There are complexities with customizations that require a special or custom app that can only be developed by Shopify Plus technical teams.
You're spending a lot per month on the current system that includes licensing fees, HR costs and technological expenses. These can be almost eliminated by Shopify Plus plans.
You've had problems when your store has received high traffic levels such as during a new promotional period or when there has been a lot of promotions for your brand. If during this time your website was taken offline, then you could do with a solution that has more reliability and can be scaled when you need it most.
13. What Are The Next Steps For Shopify Plus?
If you think that Shopify Plus can help your business and take it to the next level, then you should follow these steps.
Step 1 – Future Projections
Look at your accounts and determine your future projections to ensure that your financial position is going to be as strong as you think. If you have more than $300,000 per month in revenue, then you're going to benefit from lower costs. However, you might benefit financially, even if you have lower revenues than this.
You should also look at the traffic levels of your site, determine the number of people who visit on a regular basis and when you have peaks.
Step 2 – Create A List Of Needs
Come up with a list of needs for your website. What functionality do you need on your website? If you have a website already with Shopify, then you can use this to determine what you need. But as you grow, you might require more functionality, so come up with a list of needs. These can then be used to discus your site with your Shopify Plus account manager.
Step 3 – Speak To Shopify Plus
Next you need to speak to Shopify Plus account management team. They will be able to speak to you about costs for the platform. You can show them your monthly takings and your projections to get an accurate quote. In addition, you can talk to them about the needs of your brand early on, this will speed up the application of the Shopify Plus.
Step 4 – Sign Up
Then all you need to do is to sign up for Shopify Plus and the account manager will walk you through the process to get you started on the platform. As you website is being built and setup, you can build promotional campaigns for the new website.
If you're tempted by Shopify Plus, you can find out more here.
Avi Klein
Vast experience in the online world. SEO expert, Web developer and consultant to several online companies.
Read more...
. Read more about
our approach
to reviewing themes and plugins.