Is Shopify Plus For You?
Last modified: June 4, 2023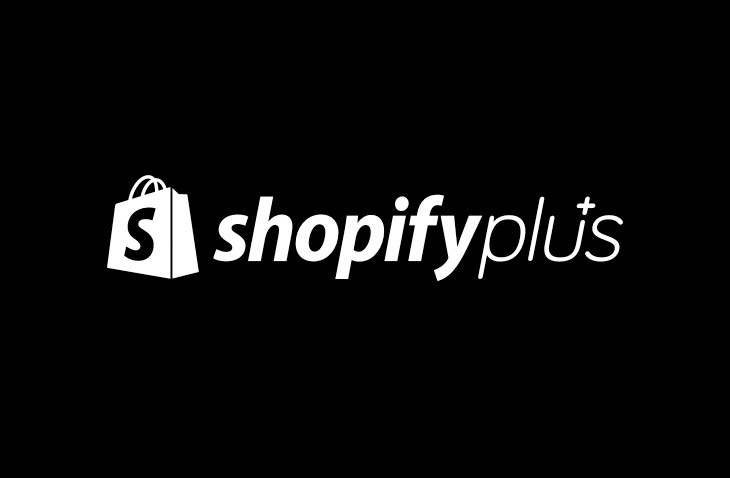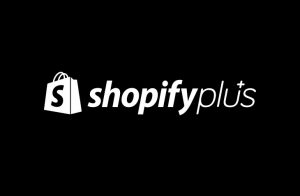 Shopify Plus is one of the best platforms for fast-growing and high-performance eCommerce brands. In recent years, many brands have switched to Shopify Plus. These have included Red Bull, Budweiser and Nestle.
The main reason for this is because Shopify Plus has become one of the premium solutions for high volume stores. It can allow you to run eCommerce sites with significant profits and focus on the growth of your business, rather than solving minor issues on your website.
Despite its growing popularity, many people don't understand some of the best features of the solution. And this can often lead to three typical questions:
Does an eCommerce store really need Shopify Plus?
How much does the solution cost?
Is the investment worth it?
To answer these questions you need to look at the features, cost and when you should switch to Shopify Plus. Once you have this information, you can make an informed decision about the option. Of course, the first question has to be:
What Is Shopify Plus?
Shopify Plus is an eCommerce platform that was developed for businesses who have a higher volume than other customers. Primarily, it is suited for businesses who can be considered enterprise-level brands.
It offers a lot of features that aren't included in the basic Shopify Plan. For example, in addition to the basic features you can get while working with Shopify, you can also get:
More customization options to make your brand's website more unique and specific to your brand.
Great automation capabilities to allow you to concentrate on servicing your customers rather than micro-managing your business.
Improved multichannel and omnichannel functionality to increase the revenue potential of your business.
Faster website speeds, that can allow you to rank higher on Google and other search engines as well as improve customer service expectations.
Increase capability to handle significant amounts of traffic and sales. Great for businesses who are popular and want to sell more to customers without a loss of website performance.
These features make Shopify Plus one of the most flexible and robust platforms on the market. It is therefore, a great choice for those retailers and brands who are looking for their website to contribute more to revenues and sales. It also allows brands to offer a better service to website users.
So, if your marketing is paying dividends and your business is getting more traffic than it has before and it is resulting in higher sales, then you might find that your business needs to upgrade to Shopify Plus. Those that don't might regret the decision.
Is It Better Than Other eCommerce Platforms On The Market?
The benefits for Shopify Plus don't necessarily make it the perfect solution and that it is better than all other platforms on the market (WooCommerce, BigCommerce, etc.). However, it does offer benefits that are better for certain retailers and brands who need these features that other platforms can't offer without significant investment as well.
Sometimes, to achieve the same results on the other platforms, there needs to be a significantly higher investment and success is not guaranteed there any more than on Shopify Plus.
What Are The Key Benefits You Will Need?
There are numerous features of Shopify Plus that you need to seriously consider when making a decision whether to use it or not. Here are some of the key features that make it a worthwhile investment.
1. It Can Handle More Traffic
The first is that it can handle more traffic than most platforms. This is important, because without the capacity for huge amounts of traffic, you can look very unprofessional to customers. At worse, you can lose revenue.
Research has found that for every second it takes for your site to load, you lose about 7% of your revenue. When you run big campaigns, this can be devastating. In addition, if you have too much traffic, you can actually lose your site. If all your marketing works, you can expect lots of traffic to your site.
The biggest problem is that traffic doesn't just spread itself evenly across the hours of the day. You're likely to have spikes in traffic. And this is when you could have problems.
However, Shopify Plus has proven that it can handle vast amounts of traffic. When Kylie Cosmetics had a pop-up event in New York, there were more than 200,000 people who visited their site within a short period of time.
Another example was the Death Wish Coffee website. They had a Super Bowl commercial. After people saw it, they were taking $2,083 a minute from it. Without a decent eCommerce package, their website could have crashed.
An example of the difference is of course taken from the UK. A television program known as Dragons Den (known as The Sharks Tank in the US) has lots of businesses vying for investment from business tycoons. Many business owners that have appeared on the show have said that within hours of their appearance on the show, websites have collapsed from the significant amounts of traffic they get.
Another common area where Shopify Plus has shown to have fantastic capacity is with special deal periods. One such period is the Black Friday/Cyber Monday weekend. In 2017, the Shopify servers were inundated with requests. And yet no website went down.
2. Built For A Global Expansion Plan
The true eCommerce business leader knows that they can't just sell in one territory. Instead, they know that they must expand and try to sell across the world. With modern day logistics, this isn't as hard as you would think. There are lots of couriers that can ship across the world for very little cost and at a decent speed so customers aren't disappointed.
Of course, it takes more effort than just pushing your marketing content out to the international community for a large worldwide audience.
The best international businesses have numerous storefronts, each dedicated for a different country, region or territory. These have the appropriate language, currency and payment option available for customers.
Shopify Plus allows for you to have an additional stores, cloned but changed significantly so that they are more relevant to a specific audience in another territory. Therefore, you can sell automatically to eleven different territories from one account and without additional cost.
The customer can therefore be redirected to the correct storefront depending on the location of the IP address and browser. One example would be shifting the UK site and pound sterling currency when the user is in the UK.
Another thing that you need to do is that you should be able to manage territory specific offers. For instance, offering a Thanksgiving Day sale for those in the US that isn't replicated anywhere else on the other territories.
Shopify Plus allows you to do this by using a backend that is specific for that storefront. It also allows you to manage content, inventory and orders that are specific for that region. Therefore, if you have a wider delivery network, you can manage the stock better.
You can also create content that is specific for the region.
There are options to do this with just the basic Shopify store. However, you are going to be much more successful if you use a Shopify Plus account because it has the better, more integrated features that make management easy and less time consuming.
3. Full Store Customization
Many platforms don't offer great customization. Therefore, what you get is the same style of a website that just has your own colors, text and images. Sometimes you can make changes to what theme you're using; but even then the themes are just a variation of the basic website skin.
Shopify Plus goes beyond this basic. There are editable CSS files and scripts that give your development team full control of how your website looks.
One of the most fantastic aspects of the customization is the checkout process editing you can do. This improves upon the basic checkout experience that is good at converting already. It also looks aesthetically pleasing. However, there are improvements that can be made.
For instance, you can:
Reiterate how safe your checkout process is; this is a major concern with shoppers and leads to cart abandonment.
Promise fast shipping and a suitable, easy returns process.
Showcase reviews from previous, happy customers – to help build trust.
Offer support and contact opportunities within the checkout page.
There are other options as well that you might want to use.
4. Automation
If you want to add value revenue for your business and do it without having to do too much work, then you should think about automation. Automation has been shown to speed up business processes, improve results and increase revenues.
One of the main reasons for this is because when you don't automate, you often forget to do the job.
As you're building a high-volume business this can be a lifesaver. You have a lot to do in your average day. There is the ordering of stock, packing and dispatching of products, website maintenance, marketing and other activities that will take up a lot of your time.
With automation, you can reduce the need for you to do so many of these jobs. Allowing you to do a smaller number of roles more effectively. And it allows for great expansion and growth of your business. It can also increase morale within the business as you and any staff don't have to do mundane, repetitive tasks.
There are many different automations that can be undertaken with Shopify Plus. This includes the following:
Identify, and if necessary, cancel any orders that are deemed high-risk.
Can order in new inventory when stock levels reach a certain level. If items are out of stock, these can be hidden on your website so customers can't order them.
Contact customers and enquire when customers have returned a pre-determined a certain amount of goods.
There is also Shopify Plus' Launchpad tool. This allows you to put marketing campaigns into automation. This allows you to schedule a lot of crucial marketing tasks when it comes to specific sales and product launches.
5. Multichannel And Omnichannel Capabilities
As we've mentioned before, if you want to be a huge, successful eRetailer, you're going to have to think about selling on other channels. This is where Shopify Plus can help. It isn't just about creating an eCommerce store for your brand. It allows you to establish seamless native social selling on some of the most important networks across the net including: Instagram, Facebook and others.
And these are all connected to the backend of your store and the front.
For instance, you can allow customers to sync their Facebook Messenger directly to your store. Therefore, customers can get updates, promos and even abandoned cart reminders straight through the Facebook Messenger app.
Shopify also allows you to sell through other channels. This has been used by some brands to open up pop-up stores and sell in-person for a limited time, while using the Shopify POS system to take orders/sell products.
6. Dedicated Wholesale Online Store
If you sell your own products, you can sell Wholesale to other brands. This can be a significant revenue stream for many brands. But you need to have a way to distinguish between the regular customers and trade customers. When small, you can often deal with it manually. However, as you scale up the business, this becomes a headache.
That is where Shopify Plus can help. The program allows you to integrate B2B and B2C operations. You can use one of the 10 extra storefronts as a branded B2B portal for wholesale customers. So traders can request an account and then once accepted can simply log into the wholesale website and make the purchases as and when they need to.
You can still maintain control over several aspects of your retail. Including:
Volumes that give discounts and what level of discount they get.
Pricing tiers.
The pricing that is for B2B customers.
If there are any minimum and maximum order amounts.
What Are The Costs Of Shopify Plus?
One of the biggest confusions when it comes to Shopify Plus is how much it costs. On the Shopify website, there are no listed prices and you're encouraged to contact their sales team for a price. The reason for this is that the price is influenced by two factors: usage and sale volumes. Therefore, the price for one business is going to be vastly different for another.
And it can be different on a month to month period.
Therefore, you need to think about how much it can cost for your brand. Here are a few costs you might want to think about (please note that these prices can change at any time).
Build Costs: Shopify developers are harder to come by than say WordPress developers. Therefore, they can sometimes be a little more costly. You can use a pre-designed template if you want to; therefore costs can be relatively small. However, most enterprise merchants want something that is unique to their brand.
Therefore, they often hire a quality design agency to help. This can be rather costly. Some design agencies can cost up to $250,000 but you can get them from about $1,000 for a small enterprise level website. It also depends on how much work you want to do with products, content, etc.
Licensing costs: This is more standardized. Monthly fees start out at $2,000. The cost per month increases after you start selling more than $800,000 per month. The most it can cost is $40,000 but you will need to be selling more than $16 million a month.
Transaction Costs: If you're using Shopify Payments, the transaction fees are 1.6% plus $0.35. If you use a third party payment processor, then there is also a 0.15% fee for every transaction. When you're at $800,000; that means that you can be charged $1,200 per month for third party transactions.
Is This Investment Worthwhile?
The financial costs sound high and for some brands these aren't figures that they can consider. However, there are important notes to make. First of all, Shopify Plus is a solution for those who bring in lots of traffic and sales. Not small businesses.
And when compared to some comparative enterprise solutions, the prices are very cost effective. Especially when compared to what comes as standard with your package.
Therefore, it is more about when you are ready for Shopify Plus rather than if it is a sensible, cost-effective solution for your business. You will probably need Shopify Plus if you're noticing any of these signs:
Website Traffic is constantly crashing your site. Therefore, you've had lots of complaints that they can't get on your website and make orders. You might be able to see this if you're not getting as many sales or your current hosting providers tells you that your website is down.
You should also be planning to have at least an annual turnover of $1 million and expect to continue to grow. In addition, you should be looking at international expansion in at least four or five areas.
Recommended: 24 Best Shopify Dropshipping Apps [Sep, 2023]
#
Name
Image

Get a Free Custom Shopify Store
1

AutoDS

2

Spocket-World Wide Suppliers

3

Syncee - Global Dropshipping

4

Printful-Sell Printed and Embroidered Items

5

Sup Dropshipping

6

DSers-AliExpress Dropshipping

7

Zendrop - Dropshipping & POD

8

Dropshipman: Dropshipping & POD

9

AO - AliExpress Dropshipping by FireApps

10

Trendsi - Fashion Dropshipping

11

CJdropshipping

12

DropCommerce

13

Modalyst-Sell Brand Name Products

14

Ali Orders-Fulfill Orders Easily

15

Blanka - Private Label Beauty

16

Dropified-Automate Your Dropshipping Business

17

ProductPro

18

Spreadr App

19

Importify

20

Inventory Source

21

Roxie

22

Fulfillbot: Dropshipping Agent

23

KakaClo

24

Oberlo-Get the Best Produtcts for Your Site

Show More
Final Word: Is Shopify Plus For You?
There are many reasons why you might think that Shopify Plus is not for you. However, there are also many reasons why it is. At the end of the day, it is a judgment call; and one that you must take on your own. But use the information in this article to make an informed decision about the value it can offer you.
Avi Klein
Vast experience in the online world. SEO expert, Web developer and consultant to several online companies.
Read more...
. Read more about
our approach
to reviewing themes and plugins.