How To Add A Popup On Shopify [2023]
Last modified: May 10, 2023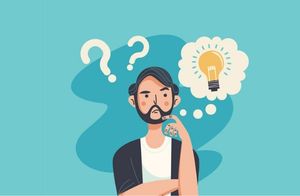 Popups have been on the internet almost from the first moment that commercial companies started to promote their brands online. At first they were intrusive and popups have had a bad reputation in the past, but they're now seen as an important part of the online marketing game.
Why Add A Popup On Shopify?
Adding a popup to your Shopify store is probably one of the most important things you should do. They can be used for a variety of reasons that can help grow your business through email signups or by offering discounts. This can be used to improve conversion rates or help marketing in the long term.
Most websites now utilize pop-ups as a standard feature, and visitors should not be surprised to come across them.
What Can You Use A Popup For?
There are numerous applications for a popup. These include:
Email Subscription: subscribe people to your email marketing list. Then you can send them offers and news about your brand in the future in order to bring them back to your store.
Abandon Cart Recovery: Get customers to complete a transaction on your store by giving them a discount code or free gift.
Customer Service: Tell customers they can call you to get some more information, useful if customers have been on your site for so long.
When Can You Use A Popup?
Popups can be used whenever someone is on your site. You can set popups to display at any point and can set rules to ensure only the right people get the popup. For instance, you can get a popup to display on the cart/checkout pages only when the person goes to exit the page. This popup could offer a discount code to get the customer to complete the transaction.
Or you could get a popup to display after someone has been on the site for 30 seconds, asking them if they would like to receive the latest news, tips or other information from you.
Most popup apps allow you to have multiple popups on your store. So you can customize your campaigns based on the behaviors of your customers.
How To Get Popups On To Your Store
It is fairly easy to get a popup app on to your store. You can follow these simple steps to add popup functionality to your store.
Step 1 – Login To Your Shopify Store
Using your login credentials, login to your Shopify store.
Step 2 – Shopify Apps
We recommend either using Vitals (which offers more than 40 functions) or this app, Personizely, as popup solutions. Alternatively, you can find your own popup solution on the Shopify App Store. When you've found the app you want, click on 'Add App' and follow the instructions there to add to your store.
Step 3 – Start Creating
Start creating your popups.
Final Word: How To Add A Popup On Shopify
Popups are a great tool when it comes to expanding your business. You can create popups for any purpose and they can help build mailing lists and prevent abandoned carts. Look for an app that can report on the use of the popup. You should get a conversion rate of between 5 and 10% to have a successful popup campaign.
Avi Klein
Vast experience in the online world. SEO expert, Web developer and consultant to several online companies.
Read more...
. Read more about
our approach
to reviewing themes and plugins.