How To Add Apple Pay To Shopify
Last modified: November 8, 2023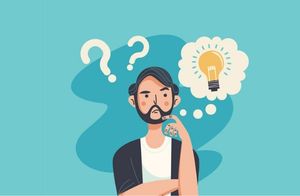 There are many different payment solutions available on Shopify. Shopify Payments is the default option, and it offers a good transaction cost, especially if you're on Shopify Plus. There are also options within Shopify Payments on what form of payment your customers can use to complete transactions on the checkout.
If you want to give customers a choice beyond credit and debit cards; Apple Pay is definitely an option. It allows those using an Apple device to also pay for goods quicker, which reduces cart abandonment in your store.

Key Takeaways
1
Implementing Apple Pay can reduce cart abandonment and streamline the mobile shopping experience.
2
It is user-friendly for both merchants and customers on the platform.
3
Apple Pay on Shopify enhances customer convenience with secure, one-tap payments.
Recommended: The 10 Best Shopify Offline Payment Apps – [2023]
#
Name
Image

Get a Free Custom Shopify Store
1

EasyOrder ‑ Order Form for COD

2

Leadify ‑ COD Order Form

3

EasySell ‑ COD Order Form

4

Easycheckout COD Form + Upsell

5

Sufio: Professional Invoices

6

COD Order Confirmation King

7

LeadForm: COD ‑ Order Form

8

Releasit Cash On Delivery Fee

9

COD Order Verification by OTP

10

CodMonster ‑ Cash on delivery

Show More
Why Use Apple Pay?
Apple Pay is one of the best options for Shopify store owners who want to use Shopify Payments but also want to give customers a choice in how they pay for orders. And there are five main reasons for this.
It is easy to use for both the merchants and the buyers.
It is very secure, so customers can be assured that their financial data won't be stolen by criminals.
There are anti-fraud components that help protect customers and sellers the same.
Apple Pay is being adopted throughout the world by banks and other financial institutions.
There are lots of integrations available for Apple Pay that allow it to be installed on many platforms, including Shopify.
In addition, Shopify Payments allows payments through Apple Pay. You just need to activate it on your account.
How To Add Apple Pay To Your Shopify Store
There aren't many steps required to use Apple Pay on your Shopify store. Here are the steps for that.
Step 1 – Check You Meet Requirements
There are several requirements needed for you to accept Apple Pay on your store. The first is to be already accepting credit card payments through one of these providers:
Shopify Payments
Stripe
First Data Payeezy
Authorize.net
CyberSource
You must also have an active SSL certification on your store's domain. And you must know, and follow, Apple's Acceptable Use Guidelines.
Step 2 – Login To Your Shopify Store
Using your credentials, login to your Shopify dashboard.
Step 3 – Payments
From your dashboard go to the 'Settings' option and 'Payment Providers'. In the section for the credit card payment provider click on the button that reads 'Manage'.
Step 4 – Apple Pay
In the 'Accelerated Checkouts' option, select Apple Pay. Then you can click on 'Save' and customers will be able to use Apply Pay to checkout on your store.
Enhancing Your Shopify Store with Apple Pay
Seamless Integration for User Convenience
Adding Apple Pay to your Shopify store simplifies the checkout process. It's a secure, one-tap payment option for over a billion Apple device users. This integration can boost conversion rates by offering a quicker, frictionless payment experience.
Expanding Customer Reach
By adopting Apple Pay, you tap into a vast market of iOS users.
Offering this payment method can attract customers who prefer Apple Pay's convenience and security, potentially increasing your store's customer base and sales.
Maximizing Apple Pay Benefits
Security and Compliance
Apple Pay uses tokenization and biometric authentication, ensuring transactions are secure. It's also PCI compliant, meeting industry security standards. This provides peace of mind for both merchants and customers.
Reducing Cart Abandonment
A fast checkout process is crucial for sales. Apple Pay stores payment details securely, allowing for quicker transactions and reducing cart abandonment. This streamlined process can significantly improve customer satisfaction and sales.
Enhanced Mobile Shopping
With more consumers shopping on mobile devices, Apple Pay offers a smooth mobile checkout experience. It's designed for ease of use on iPhones and iPads, ensuring a seamless transaction process for mobile shoppers.
Tips for Adding Apple Pay to Shopify
Ensure Compatibility with Payment Providers
Before integrating Apple Pay, confirm that your payment gateway supports it.
Compatible providers include Shopify Payments and Stripe, which facilitate a smooth addition of Apple Pay to your store.
Highlight Apple Pay at Checkout
Make the Apple Pay option prominent during checkout to inform customers of this payment method.
A clear display can encourage usage and improve the overall transaction experience.
Inform Your Customers
Educate your customers about the addition of Apple Pay to your payment options.
Use email newsletters or site banners to announce the update, which can lead to increased adoption and customer satisfaction.
Conclusion: What Devices Does Apple Pay Support?
For Apple Pay to work, your customers must be using Safari on iOS 12.1 or MacOS 10.14.1 and this must be on of the following devices:
iPhone
iPad
Apple Watch
MacBook Pro
Any Mac model.
FAQs
What happens if a customer's Apple Pay transaction fails on my Shopify store?

If a transaction fails, the customer will be prompted to try again or use an alternative payment method to complete the purchase.

How do I handle refunds with Apple Pay transactions on Shopify?

Refunds for Apple Pay transactions are processed like other payment methods on Shopify. You can issue them through your Shopify admin, and the amount will be credited back to the customer's Apple Pay account.

Will enabling Apple Pay affect the loading speed of my Shopify store?

Integrating Apple Pay in your Shopify store minimally affects loading times. The lightweight payment button seamlessly blends with your site's structure, preserving performance and user experience.
Avi Klein
Vast experience in the online world. Shopify Expert, SEO expert, Web developer and consultant to several online companies. Read more about
our approach
to reviewing themes and apps.