How to Add Cache in Shopify
Last modified: December 5, 2023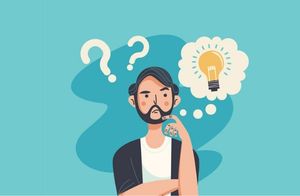 Keeping your Shopify website fast is a great way for your brand to earn more money. For every second that it takes your website to load, you're going to lose about 7% of your revenue. The average website takes about 8 seconds to load, which can mean brands are losing over 50% of their potential revenue.
However, there are simple ways that your website can be made faster, and that is by using cache on your website. This article looks at cache and how it can be added to your Shopify store.
Key Takeaways
1
Shopify manages browser caching, but apps may require optimization for better performance.
2
Regular website scans for speed and SEO are crucial for improving browser caching.
3
Effective caching improves site speed, user experience, and potentially increases sales and average order value.
Recommended: 14 Best Shopify Page Speed Apps – [2023]
#
Name
Image

Get a Free Custom Shopify Store
1

PageSpeed Monitor

2

Page Speed Booster

3

Page Speed Optimizer Pro

4

AMP by Ampify Me

5

Hyperspeed

6

SEO Image Optimizer & Resizer

7

Rocket Page Speed

8

Page Load Magic

9

AiSpeed

10

Page Speed Optimizer

11

Image Optimizer and Compression

12

Sales Rocket

13

Instant Pages - Speed Plugin

14

Speedr ‑ Faster Stores

Show More
What is Cache?
Cache can be described as the place on a device (like a desktop, laptop, tablet, or mobile) where downloaded items are stored in case they're needed again. When it comes to managing a website's cache, items like images, logos, and even some page templates are included in the cache. The idea is that it is quicker for the browser to retrieve the items from your browser cache than a server.
Therefore, using a caching system on your website is something that can speed your website up and this can improve conversions on your website.
What else does Browser Caching Affect?
When you complete scans of your website for speed on places like GTMetrix and Google PageSpeed you will be presented with a score. Often one of the areas of improvement that you will see is the browser caching on a website page. There are several reasons for this. Most scanners for a website performance also focus on the SEO aspects of the website, with speed and caching being major elements in SEO.
The faster your website, the higher-ranked it will be on Google and other search engines. Therefore, you will want to scan your website on a regular basis and find the improvements that there are necessary for speed and SEO.
In addition, a faster website does make a better experience for customers. This not only means you make more sales, but it can also help you increase the average order value on your website. Therefore, you can see an increased profit per order.
How to Add Browser Caching to your Website?
Technically, browser caching is taken care for you by Shopify. This is because the team at Shopify know how important it is. However, when you do scans of your website, you might see that the scanner states that you need to add browser caching. This is often because apps on your website can not be optimized for coding.
Therefore, you might want to change some of the apps that are on your Shopify store. More effective apps on your store should solve this problem. You might want to speak to the developers of the app and see what they can do about the app, especially in regard to the browser caching.
Conclusion: How to Add Cache in Shopify
Browser caching is an excellent way to improve your website's performance. Browsing caching is already included with your Shopify plans. However, there are some apps which aren't optimized for this. Therefore, you might need to change your apps to make your website perform better.
FAQs
What types of content are typically cached in a Shopify store?

In a Shopify store, content like images, logos, and page templates are commonly cached to reduce load times and improve overall website efficiency.

Are there any risks to adding too much cache in Shopify?

Excessive caching in Shopify can lead to outdated content being displayed. It's important to balance caching with regular updates to ensure content freshness.

How often should I check my Shopify store's caching performance?

Regular checks, ideally monthly or after significant updates, are recommended to ensure optimal caching performance and website speed for your Shopify store.
Avi Klein
Vast experience in the online world. Shopify Expert, SEO expert, Web developer and consultant to several online companies. Read more about
our approach
to reviewing themes and apps.