How To Add Countdown Timer To Shopify
Last modified: November 8, 2023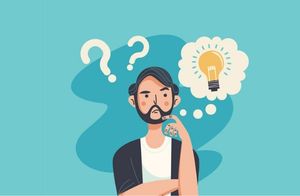 A countdown timer is a tried and tested method of adding urgency and FOMO qualities on an eCommerce website. There are several ways that you can utilize countdown timers on your store; for instance, you can use them to:
Detail when the next day shipping cut off time is.
Tell customers when the sale is going to start/end.
Inform customers of how long they have to wait for a product launch.
The idea is that a countdown timer will encourage the customer to speed up their ordering, put more items into their basket and complete a transaction. Therefore, a good countdown timer will help you increase sales, revenues and profits.
Key Takeaways
1
Countdown timers add urgency and FOMO, encouraging quicker customer purchases.
2
Strategic placement of timers on product pages influences customers' purchase decisions.
3
Adding a countdown timer to Shopify is straightforward with various apps available.
Recommended: 14 Best Shopify Countdown Timer Apps – [2023]
#
Name
Image

Get a Free Custom Shopify Store
1

Countdown Timer Ultimate

2

Countdown Timer by POWr

3

Ultimate Sales Boost

4

Countdown Timer Bar by Hextom

5

Countdown Timer Bar Ultimate

6

Ultimate Scarcity Pro

7

Vitals

8

Essential Countdown Timer

9

Sales Rocket

10

Sales Pop Master ‑ Countdown

11

Hurrify ‑ Countdown Timer

12

ULTIMATE Countdown Timer

13

Conversion Plus

14

Sales Countdown Timer by Revy

Show More
Adding A Countdown Timer To Shopify Is Easy
Adding a countdown timer to your Shopify store is a relatively easy process. There are numerous apps, both premium (subscription) and free that you can use. It will depend on your needs to which one of the number of Shopify countdown timer apps you should choose.
Here are a few things to consider.
1. The Main Purpose Of The App
Are you looking to get customers to make an order during a sale period? Or do you want them to make an order before a cut off point? There are different apps for each of these. You could use Vitals, which is one of the best apps, and comes with more than 40 other features to help you sell more on your store.
But if you're looking for an app that will ensure that you have a recurring timer that resets itself automatically (for delivery cut off times for example), then you might need a different app.
2. Your Budget
You also need to be sure that you have the budget for the app. Some are free but they come with limited features and might include third-party advertising or have limits on impressions. Countdown timers aren't expensive, but you need to make sure that they're adding value to your brand. Therefore, think about the uptick in order value or revenue against the cost of the app.
You can often use the free trial periods, which range from seven days to 30 days, to find out if a countdown app is working for you.
3. Where You Want It
Countdown apps come with many different ways that they display the timer. It could be placed in a header or announcement bar. Alternatively, it could be situated next to the product. You might also be limited on what pages the countdown timer will display. Some might only display on the homepage, whereas others can display across your website.
Be sure that you know where you want the timer to display and ensure your choice matches that.
Enhancing Your Shopify Store with a Countdown Timer
Creating Urgency with Timers
Countdown timers on your Shopify store can create a sense of urgency. They encourage quick decision-making and can significantly boost sales.
By setting a timer, you inform customers of the limited time left to access special deals.
Strategic Placement for Maximum Impact
Place your countdown timer strategically on your product pages to capture customer attention.
This placement ensures visibility and can influence the purchase decision at a critical moment in the shopping process.
Customizing Timers for Your Brand
Customize your countdown timer to align with your store's theme. This not only maintains brand consistency but also enhances the aesthetic appeal of your timer, making it more effective.
Technical Insights: Adding a Countdown Timer
Code Integration for Countdown Timers
Integrate a countdown timer into your Shopify store with simple code snippets.
This method provides a hands-on approach and can be tailored to fit your specific needs without the use of external apps.
Countdown Timer Apps for Ease of Use
For those less inclined to manual coding, Shopify apps offer an easy solution to add countdown timers.
Apps like Timer Panda or Timer Plus can be installed for quick setup and customization.
Optimizing Timer Visibility Across Devices
Ensure your countdown timer is responsive and clearly visible across all devices.
This optimizes the user experience and maintains the effectiveness of the timer on mobile, tablet, and desktop views.
Conclusion: How To Add Countdown Timer To Shopify
Adding a countdown timer to your store isn't going to be a challenge. You have numerous options on the Shopify Apps store that you can utilize. And adding an app to your store is as easy as clicking on the 'Add App' button on the app page.
FAQs
How can I track the effectiveness of my countdown timer on sales?

Monitor sales before and after implementing the countdown timer, and analyze the conversion rate increase. Use analytics tools to track user engagement and assess the timer's impact on sales.

Will a countdown timer slow down my Shopify store's loading time?

A well-optimized countdown timer should not significantly slow down your Shopify store's loading time. Ensure it's properly coded and consider using asynchronous loading to minimize any impact.

Is it possible to set a countdown timer for specific products only?

Absolutely, you can set countdown timers for specific products on Shopify using the app settings or editing the product templates. Choose the one that suits your needs and implement it for product promotions.
Avi Klein
Vast experience in the online world. Shopify Expert, SEO expert, Web developer and consultant to several online companies. Read more about
our approach
to reviewing themes and apps.