How to Apply a Template to a Blog on Shopify
Last modified: March 19, 2023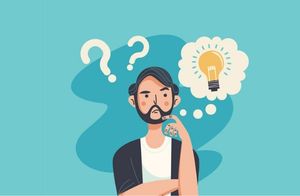 When it comes to blogging, you need to make sure that you're publishing content regularly. Websites that publish more than 15 blogs per month will get more traffic and leads. This can yield to greater profits for your store and a higher rank on Google.
However, to meet those publishing conditions you need to have several things. The first is to have a list of topics that are related to your products/services that are easily indexed and highly searched for on search engines. Another is an easy template that allows you to quickly publish content.
Recommended: The Top 10 Shopify Blog Themes
#
Name
Image

Get a Free Custom Shopify Store
1

Kinder

2

Ira

3

Maker

4

Parallax

5

Booster

6

Blockshop

7

Retina

8

Mobilia

9

Supply

10

Broadcast

Show More
The Advantages of a Blog Template
Blog templates have numerous benefits. For one, it makes it easier for you to publish content. A template can speed up designing of content, making it quicker to write blogs. In addition, it allows you to have consistency across your blog posts.
You can have blog post templates for different types of blog posts. For example, one for reviews, one for how-tos and one for company news. By using these templates on your content, readers can automatically know what type of content they're reading.
Finally, by spending time on a template, you can make your website's blog look more attractive with less time. The attractiveness of your website is a major part in the decision making of customers.
So, here are the instructions on how you can apply a template to your blog posts.
Step 1 – Login
Login to your Shopify store.
Step 2 – Online Store
The first thing to do is to select your 'Online Store' and then select the option for 'Blog Posts'.
Step 3 – Manage Blogs
From the interface that you land upon, you want to click on the option that reads 'Manage Blogs' to continue.
Step 4 – Enter the Blog
Next you will want to find the blog post that you would like to apply the template to. You can simply click on the blog post name.
Step 5 – Apply Template
In the interface of the blog post you've written, you can scroll down the option to find the menu that is named 'Template'. You can then select the template that you would like to apply to the post from the drop down list. You must have already created the template before this step.
Step 6 – Save
Once you've made the changes that you're happy with, you can click on the 'Save' button. The changes will happen immediately.
Final Word: How to Apply a Template to a Blog on Shopify
The above step-by-step instructions will help you apply a template to your Shopify blog posts. There are several advantages to this and you can have more than one template to choose from. You must have your blog post written first and the template designed first. If you need more help in managing your blog posts, you can use this app to help you.
Avi Klein
Vast experience in the online world. SEO expert, Web developer and consultant to several online companies.
Read more...
. Read more about
our approach
to reviewing themes and plugins.