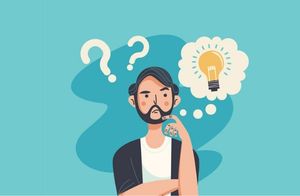 How to Archive Discontinued Products in Shopify
Last modified: December 3, 2021
Nothing lasts forever, in fact, there are going to be times when you don't want to sell a product on your store anymore. There are numerous reasons for this. The product might have been associated with a specific event (Olympics, World Cup, Television moments, etc.) that have been and gone now. Or you might have products that have become outdated.
Keeping products you no longer want in your store will slow down your website. You might not display them, but they're still within the coding of your website. The more code that is there, the more time it takes to download your website to a browser. Even a second can lose 7% of your revenue, a store that is making $10,000 a month could therefore lose $700 a month or $8,400 per year for every second it takes to load a website page.
While some businesses might just delete these products from the store, there are reasons why this shouldn't be done. For one, it can create an SEO nightmare. For one, you can lose inbound links to your website as they will now go to 404 errors. You can fix these with some apps, like this one here, however, that isn't always the best solution. In addition, deleting products can negatively impact your order and sales records.
There are some ways that you can remove discontinued products from your store. Here are some of those options for you.
Recommended: The 10 Best Shopify Out of Stock Apps – 2023
| # | Name | Image | |
| --- | --- | --- | --- |
| | Shopify | | More Info |
| 1 | Sales Rocket | | More Info |
| 2 | Merchbees Low Stock Alert | | More Info |
| 3 | Auto Hide Un‑hide Products | | More Info |
| 4 | Out-of-Stock Police | | More Info |
| 5 | Stockly: Out-Of-Stock Cleaner | | More Info |
| 6 | Search Veil | | More Info |
| 7 | SkyBlue Hide Sold Out Products | | More Info |
| 8 | Super Collections Sort&Create | | More Info |
| 9 | Stock Sync Inventory Update | | More Info |
| 10 | Pre-order Now - PreOrder | | More Info |
Archive products
Archiving a product that you no longer sell will remove it from the collection and take away all the tags that are associated with the product. However, the URL will stay active. This option also removes the option to purchase the product on your website.
Visitors who've found a direct link to the product either through an inbound link, saving the URL to their bookmarks or found it via search engines can still visit the page.
To archive a product, you need to enter the 'Edit Product' screen. Scroll down to the bottom of the page and then click on the button that reads 'Archive Product'.
Remove item
Another option is to remove the discontinued product from the live Shopify store. Then you can use a 301 redirect app to redirect any visitors from that URL to another page. This could to the product's collection or another similar product.
This option allows you to remove the product but not be penalized by Google or another search engine.
Final Word: How to Archive Discontinued Products in Shopify
When it comes to removing discontinued products from your Shopify store, you have two options listed above. You can be assured that both of these options will not affect your sales history, should you need to refer to it at a later date.
Offers & Promos