How to Arrange Products in Shopify
Last modified: December 2, 2021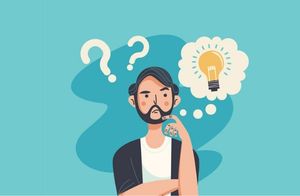 When it comes to making sales on Shopify, or any other eCommerce store, it is important how the products are arranged. The better their arrangement, the higher your conversion rate can be. Here are some ways that you can arrange your products on Shopify for improved customer experiences.
What are the Product Sorting Options in Shopify?
There are numerous product sorting options when it comes to Shopify. These include:
Manual Sorting: The easiest option to arrange your items. This is based on your choice and can be a great method if you want groups of items to be listed together or have a feeling of how your products should be arranged on your store.
Alphabetically: This lists products from A to Z or Z to A based on their title. For those who aren't dropshipping with apps like Oberlo, this can be a very easy method. But if you use Oberlo, you might need to ensure that all product titles are edited for ease of reading and better organisation.
Best Selling: You can arrange items based on whether they're a best-selling item. This will use the all-time number of sales. This is great for creating FOMO and urgency. However, it does mean that some lower purchased items might become less valuable to your store.
Price: Typical option, you can sort by lowest first or highest first. Many customers like this option as they normally have a budget and they won't to see products they can't purchase first.
Date: This takes into consideration when the product was added to your store. Therefore, the newest or oldest products can be shown first on your store.
How to Arrange Products on Shopify
Arranging products on your Shopify store can be an enjoyable task. So here is how you can arrange your products with ease.
Step 1 – Login
Login to your Shopify store.
Step 2 – Products
Click on the 'Products' option to view your items.
Step 3 – Click on a Header
When you click on one of the headers, it will sort the page. For instance, you can click on inventory, and this will sort the number of products you have based on the number in stock you have.
Step 4 – Click on the Triangular Button
Now you can click on the Triangular button to make the arrangement you've set the way the products are displayed on the website.
There are some nice apps available too that can help you sort how your products look on the website. One of the best is Super Collections. Be sure to regularly check your product ordering, you might find that some products are selling better based on their location on the page. For instance, the shopper tend to focus on the top line and the left-hand side of a screen. Therefore, if you see products that are selling in these locations more, you might want to swap products with better profit margins to these areas.
Final Word: How to Arrange Products in Shopify
You can organise products on your Shopify store to match your needs. You can do this yourself, or you can arrange the products in Shopify using an app.
Avi Klein
Vast experience in the online world. SEO expert, Web developer and consultant to several online companies.
Read more...
. Read more about
our approach
to reviewing themes and plugins.