How to Build Trust on Shopify [2023]
Last modified: November 29, 2023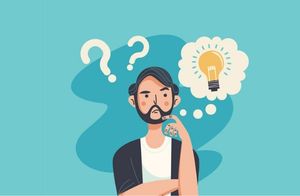 A report in December 2020 stated that there was an unusually high number of potentially fraudulent businesses on Shopify. This has rocked some customer confidence in Shopify stores and can be a little devastating for your business.
The report didn't find that many sites were con-artists pretending to be actual businesses. But the report did highlight that many websites lacked the trust factors to be sure that they were legitimate businesses.
Key Takeaways
1
Utilize trust badges to build trust on Shopify, ensuring secure and reliable transactions.
2
Enhance security and trust on Shopify with SSL certificates and showcasing customer reviews/testimonials.
3
Leverage social media presence, optimize website speed, and offer live chat to establish trust and credibility on Shopify.
Recommended: 12 Best Shopify Trust Badge Apps – [2023]
#
Name
Image

Get a Free Custom Shopify Store
1

Vitals | 40+ apps in one

2

Free Trust Badge

3

Ultimate Trust Badges

4

Trust Me ‑ Free Trust Badges

5

Free Trust Badge Master

6

Trustful - Trust Badges

7

TrustBadges

8

Crown Trust Badge

9

Coupo Free Trust Badge

10

Trust Hero ‑ Trust Badges

11

TRUST

12

FREE Ultimate Trust Badges Pro

Show More
1. Trust Badges
The first is to install trust badges on your website. Trust badges are images that tell the customer that you can be trusted with their credit card information. Images like PayPal, Visa, Barclaycard and more are often used on sites to show that there are payment protection values on your business.
You can also use trust badges on products like using guarantees and terms and conditions on your website's products to help improve trust on your website.
2. SSL Certificate
Ensure that you've got your SSL certificate enabled on your Shopify website.
3. Reviews/Testimonials
Customers are more likely to trust their peers than your sales. Therefore, you should always start collecting and publishing reviews/testimonials on your website. You can start to collect reviews from sites like AliExpress and Amazon if you're dropshipping. Some apps can complete this task for you.
However, using reviews from other sites might not be the best practice to rely upon. Instead, you need to think about collecting reviews of your brand. This can be done with email marketing. There are apps, like this one here, that can allow you to collect reviews from customers by sending requests, automatically for you.
Collecting reviews on Facebook and Google can help establish trust and enhance your business's online reputation.
4. Social Media
You should start a social media page and start building followers. Facebook, LinkedIn, Twitter and Instagram are essential social media platforms. The more followers that you have, the more trust customers will have with you.
It is also important to think that your customers can contact you through social media to help build a rapport and learn more about your brand. A social media presence can earn you a lot of revenue.
5. Good Website Speed
Another trust factor is your website's speed. Con-artists don't mind about their website. They tap into the greed of people to give them a deal they can't refuse. However, legitimate businesses will painstakingly take time to improve their website's speed.
Therefore, ensure that you optimize your website's speed. This will also improve ranking on Google, traffic and conversions.
6. Live Chat
Live chat is seen as one of the biggest trust factors of any business. It can really help you generate trust because it is a live person that customers can talk to. You should ensure that your business' live chat is continuously manned during office hours.
Conclusion: How to Build Trust on Shopify
Shopify has seen huge growth in 2020, however, reports have cast doubt on sites run with Shopify. Therefore, you have to prove that you're a legitimate website by building trust on your website. Use some of the tips above to help you. You can fulfil many of these aspects with apps like Vitals.
FAQs
Can product descriptions affect trust in my Shopify store?

Yes, detailed and honest product descriptions help build trust by ensuring customers know exactly what they're buying, reducing dissatisfaction and returns.

Does offering multiple payment options increase trust on Shopify?

Yes, offering multiple secure payment options increases trust by providing flexibility and convenience, ensuring customers feel safe during transactions.

How does shipping transparency affect trust in a Shopify store?

Transparent shipping policies and clear communication about delivery times build trust by setting realistic expectations and reducing customer anxiety about their orders.
Avi Klein
Vast experience in the online world. Shopify Expert, SEO expert, Web developer and consultant to several online companies. Read more about
our approach
to reviewing themes and apps.