Shopify Login: How to Login to Shopify.com [2023]
Last modified: August 8, 2023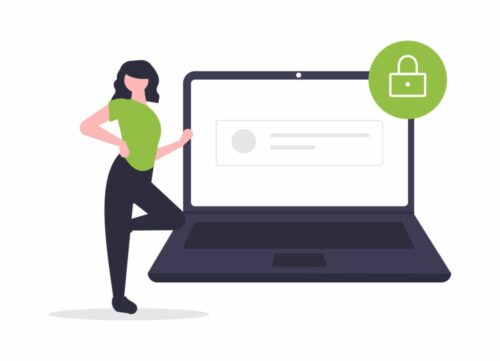 It is important to know how to access your Shopify dashboard login. There is no additional Shopify manager application to do this, and is instead one of the core aspects of Shopify.
The Shopify admin login is different depending on the device you're using. This article demonstrates how you can gain access to your Shopify backend from different devices like desktop or Andriod/iOS mobile devices and internet browser based on how you want to use your Shopify shop.
First:
Short Answers
3
Beware of clone sites; ensure you're on www.shopify.com and change password if suspicious.
So if you're asking "where is my Shopify admin page?" then continue this post…
Did you know that there are different ways to log into Shopify? If you own a store, you'll use the "Admin Login" to manage everything. If you're helping other people with their stores, like designing them or marketing them, you'll use the "Partner Login". And if you're shopping and buying stuff, you'll use the "Customer Login".
Shopify Sign in – Here We Go
Recommended: 13 Best Shopify Social Login Apps [Sep, 2023]
#
Name
Image

Get a Free Custom Shopify Store
1

One Click Social Login

2

Open SignIn ‑ Social Login

3

Growave

4

Flits: Customer Account Page

5

Smart Social Login

6

EasyAuth ‑ Social Login

7

Passwordless Social Login

8

Social Login Pro

9

Social Login by Pixlogix

10

HIKO Social Login

11

WeChat Social Login

12

Social Login by NDNAPPS

13

Oxi Social Login

Show More
How to Log Into your Shopify Admin Via Desktop
Step 1: Shopify Login Page
Go to the login page at www.shopify.com/login.
Step 2: Store Address
Enter in your store's address. It should look like mystore.shopify.com. You can sometimes type in myshopify.com login or www.myshopify.com login to get the address from your history.
Step 3: Email
Enter in your email address that you used when you signed up to the service.
Be sure to enter in your correct email address you used during the account creation. Otherwise you could find it difficult (or impossible) to log into your account.
Step 4: Enter Your Password
Enter your password and click on the Log in button.
If you've forgotten your Shopify password, you can tap on the Forgot password option after the log in button.
Step 4: Robot Verification Step
If you accidentally type in the wrong password when you're trying to log in, Shopify wants to make sure you're a real person and not a robot trying to hack into an account. So, it might ask you to click on pictures of buses or traffic lights, or have you type in some letters and numbers. This is just an extra security step to make sure you are a human and not a bot.
Step 5: Two-Factor Authentication (2FA)
Sometimes, just having a password isn't enough to keep your account safe. Two-Factor Authentication (2FA) is like having a second lock on your door. It usually means that after you enter your password, you'll need to enter a code that you get through a text message or an app. This makes sure that even if someone guesses your password, they still can't get into your account without the code.
If you have two-factor set up for SMS, you will need to fill in the code you received via SMS in the appropriate field and click "login".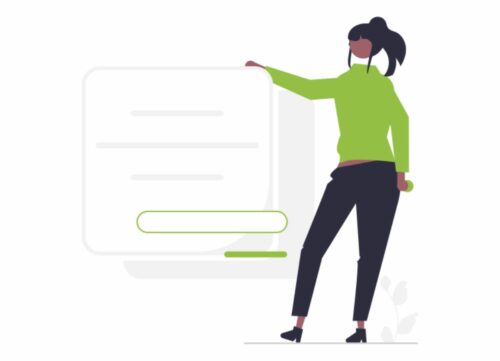 How to Log Into your Shopify Admin Via an Android/iOS Device (Mobile Device)
Step 1: Download Shopify App
Download the Shopify app from the relevant store (Google play store if you are on Android or Apple store if you are using an iPhone). It is free to download.
Step 2: Open
After the app has downloaded successfully, open the app up to find the Shopify seller login details.
Step 3: Log In
Tap the Log in button. Then enter your email address and password for your Shopify store.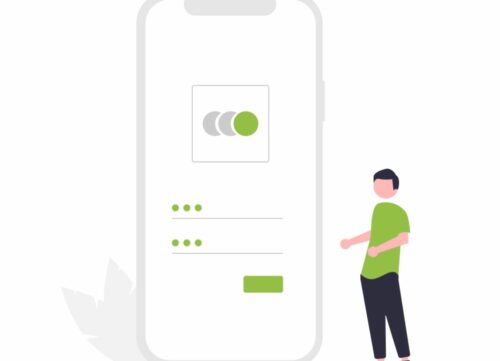 Shopify Admin Login with Facebook
Store owners can make it super easy for customers to log in by letting them use their Facebook account. This means that instead of creating a new account, customers can just click a button to log in with Facebook, and Shopify will use their Facebook info to create an account for them.
Log Into Multiple Accounts on the Shopify App
If you need to log into multiple Shopify accounts on the app, follow these steps.
Step 1: Store
After logging into the app, as above, tap on the 'Store' option.
Step 2: Account Name
Tap on the account name you wish to access.
Step 3: Existing Store
Tap Log into existing store.
Step 4: Email And Password
Use your email and password for the account that you wish to access (make sure to use the correct email address).
Step 5: Log In
Tap on the Log in button.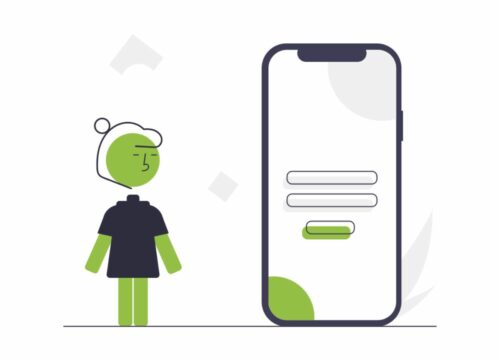 What Happens If I can't log into My Shopify inc Account?
If you're struggling with the www.shopify.com login, and you can't access your Shopify inc account. Then you might be worried that you will not be able to see orders that have come in and offer your customers the best experience. This is a natural reaction. However, there are options to help you gain access to your online store again. Here are some suggestions for you.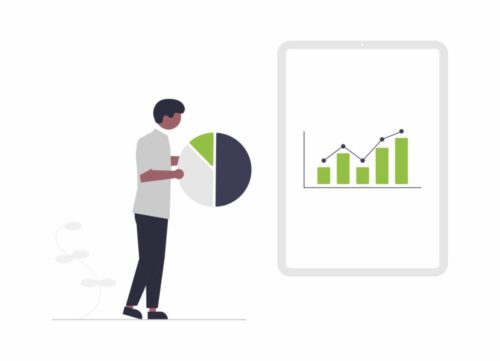 1. Check Your Browser
The first thing that you need to do is to check that you're accessing the right page. Mistakes, such as typos can be made in an attempt to log into your Shopify admin panel. To get to the Shopify admin login page, you need to be sure that the URL is correct. Common mistakes that are made include adding a space (i.e. shopify .com), using the wrong elements or text (i.e. https //www.shopify.com login) or missing something out (i.e. www.shopify/admin).
So be sure that you're not entering the wrong information to gain access to your online store.
You can normally tell if you've entered the wrong details in the browser because the page to access the Shopify admin panel will not display correctly.
2. You've Entered the Correct Credentials
There are times when you might have gotten the details to log into your Shopify inc account wrong. If it has been a while since you last accessed the account, this might be the case. Therefore, check you have the right details to access your online store.
If you are sure you have the right details, you can request a new password on the www.shopify.com login page. You don't need to contact the Shopify inc support team. They won't be able to give you your password or username.
3. Check You've Not Been Banned
If you've not received an automated response for your password reset, then you might need to do more investigation into what has gone wrong. Therefore, you should try to reach out and make contact with the Shopify inc support team.
They can help you find out if you've been banned, which might have happened if you've not been active for a long time. Or they can tell you if there is no name registered under the email that you've selected.
They will not be able to tell you the password. Nor will they be able to take payments.
If you do gain access, be sure to check the click log for any suspecious activity.
Why is the Shopify Login So Good?
When trying to access the Shopify Login page, there are many which complement the fact the backend is so user friendly. The access is simply through a URL that can be bookmarked on your favorite browser. At the same time, the online store software is available across desktop and mobile devices without a problem.
In comparison to other software options, this is much better. For example, some WordPress options are terrible on mobile devices.
And if you do have some problems, then the Shopify .com support team can help you out.
Watch Out For Scams
There are going to be times when you might accidentally fall for a clone site that will steal your Shopify login page details. These sites can be very convincing, looking exactly like the www.shopify.com login pages, but might be on another domain.
What happens is that when you enter your details to access the Shopify admin panel, you are provided with a screen that says your details are wrong. But what is happening is that your details are being taken for the thieves to access your Shopify administration panel and then mess around with your online store.
These scams can be very worrisome and cost lots of money. And there is very little that can be done if you are a victim of them.,
That is why it is important to always check that you are on the right page. Perhaps the next time that you are on the Shopify admin panel you bookmark the correct domain.
Another thing that you can do is to check that you've entered the right domain name before you enter the details. Some common mistakes include a typo within Shopify, like placing the y and f the wrong way round. When typing fast on a laptop or mobile this can be very common.
What to do if you Think that Your Site Details Have Been Stolen
If you are worried that you might have visited a cloned site and your details might have been stolen, then you need to action immediately. You don't want to wait for scammers or fraudsters to make their move. Action by a fraudster can be quick, within hours of you entering your details, if not sooner.
The first thing to do is to log into your Shopify account on the legitimate site. Then you should change your password. You might also want to change your main email. If you use the same password for any other online activities, it is highly recommended that you change the password on those accounts too.
Then you should check for any actions that look wrong on your account. You might need to contact the Shopify support team as well. They might be able to check that there haven't been any log-ins from other computers.
One of the biggest threats that might happen is that you have customer details stolen from your orders page. In many territories across the world, this means that you need to contact the authorities. They will then investigate. You might also need to speak to your customers directly.
It is a big concern. More than half of all companies that have had a data breach, which this is, will not survive for 12 months after the incident. Often there are lots of cases of the company being sued.
Insurance can prevent companies from going under in such cases, but it isn't the safeguard many companies want. Therefore, it is best to not even want to have to rely on insurance. Good practice of data safeguarding is much better. You might also want to try using security apps on your Shopify website.
Conclusion – Shopify Login Instructions:
Go to www.shopify.com/login
Enter your store address
Enter your Shopify merchant login password
Click the login button
Knowing how to login to your Shopify admin is obviously crucial to being able to maintain your website for business growth. It might be best if you have the Shopify login page saved as a bookmark on your browser. If you've forgotten your Shopify password, then you will need to reset your Shopify password.
Remember that it doesn't matter whether you're running a dropshipping business or a different business model. This set of instructions will work for all Shopify store owners.
FAQs
How to Login to the Shopify Admin?

This is an extremely common question, more than you would think. For the full explanation follow the step by step explanation on this page.

I Can't Log In to Shopify

Not being able to log in to any site is a pretty common issue and the possible reasons are many. It's very possible that you are:

Misspelling your username or password
Using a username instead of an email
Issues with capital letters or non capital
Cookies (try logging in via incognito)
More…

There are many options, and even more answers, it all depends what the issue is.

Does the Shopify Academy Have a Different Login?

No, the Shopify Academy does not have a different login. You can access the Academy by using your regular Shopify login information.

How do I Find My Shopify Admin Login?

To find your Shopify admin login, follow these simple steps:

Type your store's custom URL, followed by "/admin". For example:
"https://yourstorename.myshopify.com/admin".
Press "Enter" or "Return" on your keyboard.
You should now see the Shopify admin login page.
Enter your email address and password, then click "Log in".

If you forgot your password, click on the "Forgot password?" link on the login page, and follow the steps to reset it.

How Do I Change My Login Email on Shopify?

To change your login email on Shopify, follow these simple steps:

Log in to your Shopify account at www.shopify.com using your current email and password.
Once logged in, click on your account name in the top right corner of the page, then select "Settings" from the dropdown menu.
On the "Settings" page, click on "Users and Permissions" on the left side menu.
Find your email address under the "Users" section, and click on the "Edit" button next to it.
Now, you can change your email address in the "Email" field and click on the "Save" button when you are done.
Check your new email inbox for a confirmation email from Shopify.
Click on the confirmation link in the email to verify your new email address.

Myshopify Login – How to Login to Myshopify

It depends on the device you are using to complete your myshopify login. On this page we explain each one of the options available.

Where is the Shopify Admin Panel?

There are a few ways you can login to the Shopify admin panel. The main option which we explain at the beginning of this page is:

However, there a re a few alternatives to that:

If your store has a custom domain, you can log in by going to https://yoursitename.com/admin/
If you don't have a custom domain, you can use https://yoursitename.myshopify.com/admin/
Alternatively, you can use https://admin.shopify.com
Avi Klein
Vast experience in the online world. SEO expert, Web developer and consultant to several online companies.
Read more...
. Read more about
our approach
to reviewing themes and plugins.