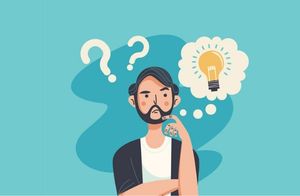 Shopify.com Login: How to Login to Shopify
Last modified: October 6, 2021
Logging into your Shopify admin area is different depending on the device you're using. This article demonstrates how you can gain access to your Shopify admin system from different devices like desktop and Andriod/iOS devices.
First:
Then continue this post…
Keep Reading
* This button will show the rest of the post and open up an offer from Shopify
How To Log Into Your Shopify Admin Via Desktop
Step 1: Login Page
Go to the Shopify login page – www.shopify.com/login.
Step 2: Store Address
Enter in your store's address. It should look like mystore.shopify.com.
Step 3: Email
Enter in your email, the one you signed up with.
Be sure to enter in your correct email address. Otherwise you could find it difficult to log into your account.
Step 4: Enter Your Password
Enter your password and click on the 'Log in' button.
If you've forgotten your Shopify password, you can tap on the 'Forgot password' option after the log in button.
How To Log Into Your Shopify Admin Via Android/iOS Device
Step 1: Download
Download the Shopify app from the relevant store. It is free.
Step 2: Open
After the download has completed, open the app up.
Step 3: Log In
Tap the 'Log in' element. You should then enter your email address and password for your Shopify store.
How To Log Into Multiple Accounts On The App
If you need to log into multiple Shopify accounts, follow these steps.
Step 1: Store
After logging into the app, as above, tap on the 'Store' option.
Step 2: Account Name
Tap on the account name you wish to access.
Step 3: Existing Store
Tap 'Log into existing store'.
Step 4: Email And Password
Use your email and password for the account that you wish to access.
Step 5: Log In
Tap on the 'Log in' button.
Without this skill you will never be able to make a success of your store. It might be best if you have the Shopify login page saved as a bookmark on your browser.
Recap:
FAQs
How to Login to the Shopify Admin?

This is an extremely common question, more than you would think. For the full explanation follow the step by step explanation on this page.

I Can't Log In to Shopify

Not being able to log in to any site is a pretty common issue and the possible reasons are many. It's very possible that you are:

Misspelling your username or password
Using a username instead of an email
Issues with capital letters or non capital
Cookies (try logging in via incognito)
More…

There are many options, and even more answers, it all depends what the issue is.