How To Cancel A Shopify Store
Last modified: March 19, 2023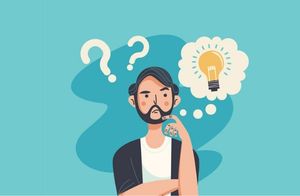 If you should need to stop your Shopify account for any reason there are two options available: you can pause your store temporarily or close the store completely.
This can be a lengthy process, as you might need to contact any third party services (like app developers) to ensure that their services also get canceled. Otherwise, you could be liable for the bills of their services under contracts you agree with when taking on their app.
Once you've paused/closed your store, you will have a final invoice from Shopify that will inform you of any final fees that you will have to pay. If there are no fees, you will not receive an invoice.
Pausing Your Shopify Store
This is when your Shopify checkout is disabled, but your store is active in other ways. This is good if there has been a major change that prevents you from servicing customers (i.e. a natural disaster, fire, damage to property, etc.). Customers will be able to visit and navigate your website and you can make changes.
When you're ready to start selling again, you can unpause your store at any time and choose a new Shopify pricing plan.
Step 1 – Login To Your Shopify Store
Step 2 – Account Settings
Click on the 'Settings' option and then 'Account'.
Step 3 - Pause
Find the option that says 'Pause Your Store', click on 'Pause Store'. A dialogue box will appear that explains everything that happens while your store is paused.
Confirm your acceptance by clicking on 'Pause store'.
Your store will be paused and you'll be charged a reduced price.
Close Your Shopify Store
You can choose to close your online store whenever you want. When you make that decision and complete the process, you will no longer have access to your Shopify admin. You will be able to login, but to make changes to your store, you will need to re-activate your store.
Step 1 – Login To Your Shopify Store
Using your Shopify user credentials, login to your Shopify dashboard.
Step 2 – Account Settings
Click on the 'Settings' option and then the 'Account'.
Step 3 – Close
In the store status section, find the option that reads, 'Close Your Store'. Click on the 'Close Store' option. You will then be asked to enter in your password and then you will have to select a reason from the drop-down menu and confirm by clicking 'Close my store'.
Final Word
Shopify will save your store for 30 days after you confirm that you want to close it. Your data and configurations will be preserved. Therefore, if you change your mind within 30 days, nothing will be lost. However, lots of activities will need to be done if you go past this, like customers will need to reset their passwords.
Avi Klein
Vast experience in the online world. SEO expert, Web developer and consultant to several online companies.
Read more...
. Read more about
our approach
to reviewing themes and plugins.