How to Connect Pinterest to Shopify
Last modified: November 29, 2023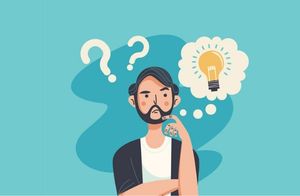 Pinterest is a popular social media channel. Many businesses use Pinterest to showcase products and services. So how do you connect Pinterest to Shopify? Here are some instructions.
Key Takeaways
1
Rich Pins and automatic synchronization on Shopify simplify product updates and management.
2
Pinning products is easy: copy the URL to Pinterest, or use a theme or app for direct pinning.
3
Installing the Pinterest sales channel in Shopify syncs products and tracks sales, enhancing sales potential.
Recommended: 13 Best Shopify Social Login Apps [Dec, 2023]
#
Name
Image

Get a Free Custom Shopify Store
1

One Click Social Login

2

Open SignIn ‑ Social Login

3

Growave

4

Flits: Customer Account Page

5

EasyAuth ‑ Social Login

6

Social Login Pro

7

Social Login by Pixlogix

8

HIKO Social Login

9

Smart Social Login

10

Passwordless Social Login

11

WeChat Social Login

12

Social Login by NDNAPPS

13

Oxi Social Login

Show More
Why Should you Connect Pinterest with your Shopify Store?
There are many reasons why Pinterest is highly recommended for online Shopify stores. First, it is great for delivering visual content to customers. It can be used to bring new traffic and audiences to your business. It can also create engagement on your website that can lead to orders and more on your website.
There are also cost-effective advertising solutions on Pinterest. According to statistics, Pinterest offers a higher ROI than Facebook. Customers also seem to engage more with Pinterest than other platforms with many remembering the adverts they see on Pinterest better than Facebook, Twitter or other platforms.
Also, 39% of customers are willing to buy products from companies they've seen on Pinterest compared to the 29% that have said the same on Facebook.
Connect Pinterest to Shopify for Product Pins
What you need to do is to connect your Shopify store to Pinterest to get the most out of the platform. Once connected, you can be sure that you can create product pins on the platform that can be used as marketing posts that bring attention to your brand.
Product pins are considered to be Rich Pins. This is because they can contain rich data that customers can use to make more informed decisions. For instance, your pins can include up-to-date images, prices, and descriptions. These will be updated as soon as the product has been updated on your website. This does not happen on sites like Facebook and Twitter. This is partly because the lifespan of a Tweet is about 10 minutes and Facebook is about a couple of hours.
Once products have been made available on the Pinterest sales channel, as a store owner, it is easier to manage them. That is because there is automatic synchronization between Pinterest and product pins. However, any product pins that you have created are not connected to any pinboards.
Therefore, you need to understand more about Pinterest, pins and boards to get the most out of the platform. It isn't something that can be picked up and be successful immediately.
To pin a product on your website to Pinterest you need to copy and paste the URL of the product into Pinterest. This will create the pin for you. It is really that easy. You can even make this process easier by using a theme that has a Pin function on it or find an app, like this one here to pin products directly from your website to the social media platform.
Enhancing Shopify with Pinterest Integration
Maximizing Visibility and Sales
Integrating Pinterest with your Shopify store opens a gateway to increased product visibility and potential sales.
Pinterest, known for its high conversion rates, offers a unique platform for Shopify store owners to showcase their products.
By creating visually appealing pins and boards, you can attract a wider audience, driving more organic traffic to your Shopify store.
Setting Up a Business Account
The first step in this integration is setting up a Pinterest Business account. This account type unlocks various features essential for businesses, such as analytics and rich pins.
Ensure your profile is complete with your business name, logo, and a compelling description that resonates with your brand identity.
Optimizing Your Pinterest Profile
An optimized Pinterest profile is key to attracting the right audience. Create boards relevant to your business and products, using keywords in board names and descriptions for better search visibility.
High-quality, engaging product images are crucial for creating appealing pins that capture the essence of your brand.
Streamlining the Connection between Shopify and Pinterest
Installing the Pinterest Sales Channel
To connect Pinterest to Shopify, add the Pinterest sales channel through your Shopify admin. This integration allows for syncing your products and tracking sales directly from Pinterest.
Customize your product pins by selecting layouts and enabling elements like product title, price, and availability.
Configuring Pinterest Settings in Shopify
After installation, configure your Pinterest settings within Shopify. Organize your Pinterest profile and boards to align with your brand's visual identity.
Select the appropriate currency for your prices and enable inventory tracking to provide a cohesive experience across both platforms.
Enhancing Product Listings for Pinterest
Optimize your product listings for Pinterest by using descriptive, keyword-rich titles and engaging product descriptions.
High-quality images showcasing your products from various angles are essential. Consider incorporating lifestyle images to provide context and enhance the appeal of your products.
Conclusion: How to Connect Pinterest to Shopify
Pinterest can be an easy way to market your products. Use the platform, especially on Saturday morning when more users are on Pinterest, to market your products. The process is very easy and you can spend very little time using the platform but get results.
FAQs
How do I track Pinterest traffic in my Shopify store?

Use Shopify's analytics or integrate Google Analytics to track Pinterest traffic. Look for referral traffic from Pinterest in the reports.

Can I target specific Pinterest audiences with my Shopify products?

Yes, Pinterest's advertising platform allows targeting specific demographics. This can be linked with your Shopify product catalog.

Can I sell products directly from Pinterest pins?

Yes, with Shopify's Pinterest integration, users can buy your products directly from Pinterest. This feature is enabled through Rich Pins.
Avi Klein
Vast experience in the online world. Shopify Expert, SEO expert, Web developer and consultant to several online companies. Read more about
our approach
to reviewing themes and apps.