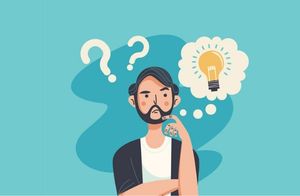 How to Crop an Image on Shopify
Last modified: December 2, 2021
There are going to be times when the image uploaded to your Shopify store is just too big. For example, you've taken a product photo, but the product is too small and there is too much background.
You'll want to focus more on the product, and therefore, you might decide that you need to crop the photo. Luckily with Shopify there is a great inbuilt image editor that allows you to do that, among other functions like coloring, adding text and orientation, that can help you get better images. Better images are linked to improved conversions and higher profits.
Follow these instructions to crop an image on your Shopify store.
Recommended: 10 Best Shopify Image Editor Apps – 2023
| # | Name | Image | |
| --- | --- | --- | --- |
| | Shopify | | More Info |
| 1 | PixPix: Simple Image Editor | | More Info |
| 2 | Bulk Image Edit - Image SEO | | More Info |
| 3 | Swap Photo Editor | | More Info |
| 4 | Photo Editor + Stock Images | | More Info |
| 5 | Image Optimizer | | More Info |
| 6 | SEO Image Optimizer ‑ SEO | | More Info |
| 7 | Crush.pics - Image Compression | | More Info |
| 8 | Retail Ready Photos by Pixc | | More Info |
| 9 | Image Optimizer & Compression | | More Info |
| 10 | Image/Photo Gallery, Portfolio | | More Info |
| 11 | Smart Image Optimizer | | Inactive |
| 12 | On Demand Photo Editing | | Inactive |
Step 1 – Login
Log into to your Shopify store using your store's credentials.
Step 2 – Files
In the settings options of your Shopify store, find the 'Files' option. This is in the second column. When you click on the files, all the images that you've uploaded to your store will be present.
Step 3 – Image
Find the image that you would like to edit from the list. When you open the image a full-sized version will appear. You need to then click on the 'Edit' option that is below the image and then click on the 'Crop' option in the next screen.
Step 4 – Crop the Image
In the crop section, there are numerous sizes that you can choose from. If you would like the image to be a square, then you can choose from several preset options like 16×16, 32×32, 50×50, 100×100 and 160×160. Or you can press and drag the corners of the square to adjust the image to the size that you prefer. This might be better if what you want into the image is not square in appearance or central.
If you want to make the custom selection, you can also use the 'Lock Dimensions' tool to resize the shape you're cropping with, without changing the aspect ratio of the crop.
You can also drag any square or rectangle crop area to the specific area you would like it on your website.
Step 5 – Apply
If you're happy with the look of the cropping, you can click on the 'Apply' button. This will display the full image after the changes have been made, like a preview.
Step 6 – Save
The current version is just temporary. To make the changes more permanent, you need to click on the 'Save' option. This will keep the image ready to be used on your website at any time.
Final Word: How to Crop an Image on Shopify
When it comes to making sure that your images look good, Shopify has an inbuilt image editing tool you can use. This is a basic tool and you might want to use one of the better apps that is available from the store, like PixPix. However, you can do most tasks with the tool and it is very easy to use. If you want to crop an image, for example, you can use the tips above.
Offers & Promos