How To Take Product Photos For Shopify
Last modified: December 2, 2021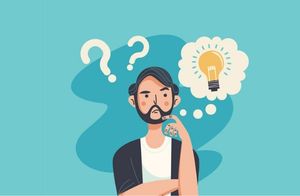 When it comes to selling products on your Shopify store, there is one element that is vital, but often forgotten: the product image. This is because so many products aren't manufactured by the seller but by another company and the seller often relies on the manufacturer's photos. However, these aren't always the best images.
What you want is to have your own product images taken so you can look more unique and have them optimized for your audience. Your own photos can also make your site look more attractive and interesting.
Recommended: The 10 Best Shopify Lookbook Apps – [2023]
#
Name
Image

Get a Free Custom Shopify Store
1

Lookbook ‑ Shoppable Galleries

2

Image Gallery + Video ‑ EA

3

XO Gallery

4

Lookbook ‑ Shop by Gall

5

Easy Catalogs v3 ‑ UNLIMITED

6

Nitro Lookbook

7

Lookbook

8

Catalog Machine

9

Wholesale/Retail Catalog Maker

10

Flook: From PDF To Flipbook

Show More
Photos A Big Part Of Selling Online
Product images are a significant part of selling online. If you can offer visitors an HD quality image of the products, you'll be making a difference and it can be the element that convinces the visitor to convert.
In addition, good images can be shared on other eCommerce sites like Amazon or eBay, because when you transfer products from Shopify to there, it will make your listing on Amazon standout more. Good images can also be shared on social media platforms like Pinterest.
There are numerous different ways to create awesome product photos. Here are some tips to make your product images standout.
1. Use Light
Be sure that your products are well lit. This makes them brighter and more vibrant, which is more attractive and can increase the perceived value of the product. There are numerous ways to create this light. One is to wait until there is bright day and take the photos, the other is to use light stands shone onto your product.
Ensure there are no shadows over your product. This can dull your products and looks bad.
2. Don't Overcrowd The Image
Your product might be best used in crowds or at busy events, but that doesn't mean the product pictures need to be in the same environment. In fact, the majority of the images need to have just the product in them. This keeps the focus on what you're selling, not what is going on in the background.
If you need to showcase how your product is useful, be sure to have as few people involved as possible. You should also ensure that there are no distractions in the background.
3. Smiling
If people are using your item in the picture, be sure that they're smiling and having fun. This creates a positive image of people enjoying the experience of using your product.
4. Review Your Photos Before Use
Don't ever just take a snap and use that on your website. Instead, you should be looking at how great your photos look. Use them on your website and review them. If they don't look good, take another shot of getting the right photo of your products.
5. Take Shots At Every Angle
You should also look at taking shots of your product at every angle. This allows your customers to get a real feel for the product and what it will look like. By setting expectations, you can experience fewer returns and complaints.
Don't let photos let your brand down. Be sure you get the pictures of your products perfect.
Avi Klein
Vast experience in the online world. SEO expert, Web developer and consultant to several online companies.
Read more...
. Read more about
our approach
to reviewing themes and plugins.