How To Design A Shopify Theme
Last modified: December 2, 2021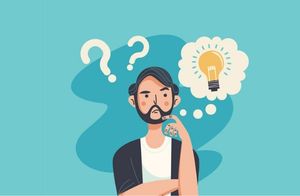 Numerous Shopify merchants visit the Shopify Theme Store every month to look for a new theme for their online store. Most of the themes listed on there have been created by Shopify partners, and this is a great place for freelance developers and designers to earn a small additional income by designing and selling a theme.
If you would like to earn some extra income this way, here are some useful tips to help you get started.
1. Get Familiar With Liquid
If you've not worked with Shopify templates before, then you should start learning their unique open source template language, called Liquid. Without this knowledge, you'll never know how to design and code Shopify templates for your customers.
As a template language, it acts as a conduit and intermediary between HTML and the content on a website. Without it, data such as product data, product price, page content, etc. wouldn't be able to be rendered on a user's browser and the website wouldn't function.
There are numerous resources that can help those new to Liquid to become familiar. Here are a list of some of the best resources available. This is a lot of reading, but when you can charge more than $100 for a theme, the eventual value is worth the investment.
2. Use Timber Theme Framework
In addition to Liquid being unique to Shopify, there's also an open source theme framework which is unique to Shopify, called Timber. This acts as the bare-bones for theme templates that can be used by designers to start learning Liquid. It comes ready for designing and includes a significant range of templates, snippets and code that a designer can use as it is, or modify within their own projects.
Learning Timber is an essential part of the theme development process.
3. Become Familiar With The Theme Review Process
There are numerous themes that are submitted to the Shopify Theme store, but very few of them get published within the store. This is mostly because the developers don't understand the theme review process and get rejected because they've missed something off.
Before you submit your theme, you should ensure that you have the following for it.
Three mockup designs for desktop and mobile layouts that include homepage, collection and product pages.
Reasons why you've created your design choices.
A link to other design work that you've created.
4. Develop Something Creative
One of the biggest requirements to get your theme onto the Theme store is to ensure that you're designing something new. Don't offer a theme that is very similar or offers an almost carbon copy design of an existing theme. You need to fulfill a niche's need that merchants will be looking for. This could be based on product types, inventory sizes, a merchant's preferred marketing tactics etc..
If you can't make your theme standout, then you'll likely get rejected.
Creating an app is a great way to build your business. However, it is not easy and you need to spend some time investing in your new venture.
Creating an app is a great way to build your business. However, it is not easy and you need to spend some time investing in your new venture.
Avi Klein
Vast experience in the online world. SEO expert, Web developer and consultant to several online companies.
Read more...
. Read more about
our approach
to reviewing themes and plugins.