How To Drive Traffic To Your Shopify Store With No/Low Budget
Last modified: December 2, 2021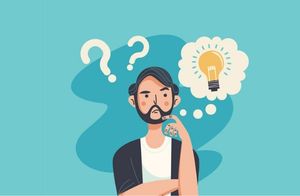 If you want to succeed with Shopify, then you need to drive traffic to your store. Even the best Shopify stores can't struggle to achieve a conversion rate greater than 5%. Therefore, for every 100 visitors to your store, you can only expect one to five to complete a transaction.
Building traffic levels at your store can be frustrating and challenging. Some people will always expect you to spend money in order to achieve traffic numbers, but it doesn't always help. If you look at PPC for instance, the average click costs $1.03 and the conversion rate is 5%. However, that means that for one customer you need to spend $20.60 to get the sale. If your average profit margin per order is 40% then you need to create an order that is worth more than $51.50 to break even.
While most industries have a higher average order value above this, some (i.e. health and well-being) don't. In addition, that $20.60 is eating into your profits with no guarantees. These are averages. If your store isn't performing like the average; then PPC wouldn't help.
Also, you might not have the budget or not enough to build a significant PPC campaign.
So, what are the options for driving traffic to your Shopify store with no/low budget?
Recommended: 18 Best Shopify SEO Apps [Sep, 2023]
#
Name
Image

Get a Free Custom Shopify Store
1

SEO Booster ‑ SEO Marketing

2

Shopify SEO Suite by AVADA

3

Plug In SEO

4

SEO Manager

5

Benchmark Hero

6

SEO Doctor

7

Ultra SEO

8

SEO Products Optimizer

9

Smart SEO

10

ReloadSEO

11

SEO Image Optimizer

12

JSON-LD for SEO

13

SEO Expert Pro

14

SEO Images All-In-One SEO

15

SEO Ranger

16

All In One SEO Optimizer

17

SEO Assistant by Buymaxx

18

SEOMetriks Marketing Tools

Show More
1. SEO
The most obvious option is to utilize SEO within your marketing campaign. SEO is when you optimize your site for search engines by using some of the best tricks. This includes optimizing your site for speed, using keywords and adding the right images. SEO can take a long time and the results are slow to show.
However, more than two-thirds of your traffic can come from SEO and it has a significant amount of conversions on there. But you must ensure you're on the first page, and preferably within the top three results. And it is best that you use three or four key phrases for your content.
You can always use one of the top SEO apps, SEO Booster, to help you rank.
2. Social Media
Social media can be a great way for you to build interest and traffic for your site. But it takes a long time for you to develop a following. You can advertise your page/profile, but the costs for this can be high unless you set a low budget. For some smaller brands, it is just better that you let it organically grow.
Social media posts should be more community and conversationally led. Allow your customers to communicate with you and build a following on your website.
3. Guest Post
Use other sites to promote your brand for you. Reach out to other bloggers or sites and ask if you can submit content to them to be published on your site. This allows you to generate backlinks to your brand, reach new audiences and grow traffic.
At the same time, you should be building a library of content on your own site.
4. Email Marketing
You should be sending out regular content through email to bring customers back to your site. At least one email per week should be sent to your contacts. This email could contain product information or a list of blog posts.
Ensure you're constantly building a mailing list by collecting details from customers and asking those people you meet about being added to your mailing list.
You can also use some great email marketing apps to help you.
Final Word: How To Drive Traffic To Your Shopify Store With No/Low Budget
You need to drive significant traffic to your store in order to build a successful business. Some types of website marketing is expensive. However, there are also options for building a successful business with free/low-cost marketing avenues. Use the ideas above to help build your traffic, even if the results take longer than you might think.
Avi Klein
Vast experience in the online world. SEO expert, Web developer and consultant to several online companies.
Read more...
. Read more about
our approach
to reviewing themes and plugins.