How To Duplicate A Shopify Store
Last modified: February 9, 2023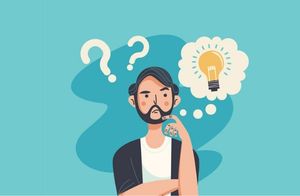 The eCommerce business model can be very addictive and when you've started one site, you might be tempted to start multiple destination stores. Or you might be a brand that wants to create the existing store you have now, but for another territory, like moving from the US to the UK. To do this, you need to know how to clone a shopify store.
You don't want to be wasting time redesigning the same store, with the same features, products and even images from one site to another manually. This can be very time consuming and can result in mistakes. What you want is a way for you to copy your current site and then make the necessary changes to the new site that you want.
There is a quick way to do this using Shopify. Remember, if you're using Shopify Plus, you don't need to do this. You can automatically do this by talking to your Shopify account manager who can help you.
What Can't You Duplicate?
Some of the information on your store won't be duplicated within a duplication. For instance, the following information won't be duplicated.
Visitor traffic data because this will now be tracked using a new .myshopify.com domain.
Orders won't be duplicated. However, this can be done at a later date using a Shopify API and a Shopify expert.
Discount codes.
Issued gift cards.
Saved custom reports.
Steps To Duplicate Your Shopify Store
These are the instructions to duplicate your Shopify store. This uses the term new store (where the duplicate is going) and old store (where the content is taking place). This also assumes that you've got the new store activated but not created.
Step 1 – Login
At first you need to login to your new and old stores as the store owner.
Ensure that both stores are on the same subscription plan as each other.
Step 2 – Theme
Select the same theme that is used on the old theme from the theme store. Or you could upload a theme from your computer.
Step 3 – Export
From your old store, export CSV files to backup certain aspects from the store including:
products
customers
collections
Step 4 – Images
Ensure you've got all your images ready for export.
Step 5 – Import
Now import all the CSV files you've produced into the new store. You can use the Shopify admin for products, customers and collections. Or you can use some apps to help.
You might want to try using a sandbox test store for the Shopify store clone.
Step 6 – Collections
If you didn't use collections in your CSV files, then you can manually add these to your website.
Step 7 – Apps
Now you need to reinstall any apps that you had on the destination store. This might mean that you have to pay for additional subscriptions.
Step 8 – Settings
Now you need to manually reconfigure your store settings. This will include taxes, shipping, checkout and payments. You might also want to copy over your blog posts, online store pages and any online store navigation that you had on your old site.
Final Word: How To Duplicate A Shopify Store
When duplicating your site, there is a lot of work to do. However, there is an easier way and that is by using the import store app Store Copy. This app allows you to duplicate and manage multiple Shopify stores with ease. You can learn how to install an app from this FAQ post here. And then with this, you can complete the transfer and build a Shopify clone store.
Avi Klein
Vast experience in the online world. SEO expert, Web developer and consultant to several online companies.
Read more...
. Read more about
our approach
to reviewing themes and plugins.