How to Earn more Money with your Shopify Store
Last modified: October 7, 2023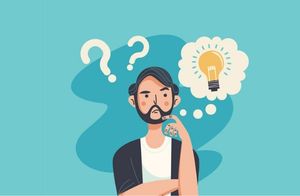 While selling goods and services on your website can be a great way for you to earn money in your store, it isn't limited to that. There are plenty of ways that you can use your site to earn more money that can help you earn a better living and work less for more.
Here are some of the options for earning potential on your Shopify website.
Key Takeaways
1
Utilize affiliate links to earn commissions by advertising products or services, directing visitors to make purchases via these links.
2
Incorporate advertising on your site, selecting relevant ads that align with your audience's interests to generate additional revenue.
3
Leverage your expertise by teaching and offering courses or tutorials, turning your knowledge into a profitable venture.
Recommended: The 10 Best Shopify Themes – [2023]
#
Name
Image

Get a Free Custom Shopify Store
1

Booster

2

California

3

Polaris

4

Palo Alto

5

Boundless

6

Beyond

7

Galleria

8

Context

9

Expanse

10

Shoptimized

Show More
1. Affiliate Links
The common one is to use affiliate links on your website to earn more money. Affiliate marketing is when you advertise a product or service on your website and produce a link for the visitors to your site to go to. This link includes a tracking code. If the visitor then makes a purchase on the other site, you get a commission.
There are lots of different ways that you can implement affiliate links within your business from advertising complementary products that you don't sell on your site to using Amazon to increase your offerings on the store.
Affiliate links are cheap to participate in and there are lots of programs and apps available to help you (like this one here).
2. Advertising
Advertising is a common way that website owners use to rely on to make money. Essentially, businesses would allow some space on their website to be used for advertising where the advert could be click. You can be paid on the advertisement placement (i.e. $100 per month) or on results ($1 per 100 clicks). And it depends on who you partner with on how much your income can be.
Advertising can also be tailored to your business. You could invite specific niches to advertise on your store or you can trust sites like Google to pick the adverts for you.
3. Paid Content
Paid content is slightly different from advertising because you're offering other brands space on your blog rather than a page. In this instance, you're giving brands a chance to publish content to your audience on your blog for a set price. Prices can start as low as $25 per article, but some sites can charge $100-200 per article.
There are several benefits to this. Firstly, you're getting a new revenue stream. But secondly, you can increase the amount of blog content on your site. If you can publish more than 15 posts per month, then you can increase your ranking on Google and other search engines.
4. Teaching
If you have a skill, like DIY that is related to your website's products, then you can use sites like Udemy to teach others how to do it. This can be a double benefit to you. Not only are you getting another revenue stream from your website (advertise your course on your website) but you can also advertise your products in the lessons.
Therefore, you can improve your site's revenues quicker and with style. In addition, sites like Udemy may take a large cut of the lesson's revenues when they bring in learners, but if you refer them to Udemy, then you get a much larger cut. Plus you can get affiliate commissions if they choose another course.
Expanding Your Shopify Store's Revenue Streams
Dropshipping and Print-on-Demand Models
We understand the allure of a hands-off inventory management system. Dropshipping and print-on-demand models offer this convenience. With dropshipping, we've seen businesses flourish without the hassle of inventory management.
You simply partner with a supplier, and they handle inventory and fulfillment. Shopify's seamless integration with various dropshipping platforms ensures that product listings and order processing are a breeze.
Developing Shopify Apps and Themes
In our years of digital marketing and development, we've observed a surge in the demand for specialized Shopify apps and themes. Creating and selling these tools can be a lucrative venture.
We've often emphasized the importance of user experience and aesthetics in e-commerce. A well-crafted app or theme not only enhances the store's functionality but also elevates the user experience, leading to increased sales and customer retention.
Monetizing Social Media Channels
Social media has been a game-changer in e-commerce marketing. We've utilized platforms like Instagram and TikTok to not only engage with our audience but also to monetize these interactions.
By linking your Shopify store to your social media, every post, and story becomes a potential sales opportunity. It's a strategy we've employed to great effect, turning followers into customers.
Optimizing Existing Resources
Bringing Brick-and-Mortar Stores Online
We've always advocated for a blended retail approach. By bringing your physical store online, you tap into a global customer base. We've assisted businesses in transitioning online, and the results have been phenomenal.
The convenience offered to customers and the expanded reach is undeniable assets that come with having an online presence alongside a physical store.
Flipping Shopify Stores
In our experience, there's a market for buying established online stores, optimizing them, and reselling them at a profit. It's akin to real estate flipping but in the digital space.
We've seen entrepreneurs acquire underperforming stores, enhance their functionality and aesthetics, and resell them at a profit. It's a venture that requires an eye for potential and the skills to actualize it.
Selling Handmade or Custom Products
There's a growing market for unique, handmade, and custom products. We've helped brands establish a strong online presence, showcasing their craftsmanship to a global audience.
Shopify's customizable themes are instrumental in highlighting the uniqueness of these products, and the platform's robust e-commerce tools ensure that customers from any part of the world can easily make purchases.
Conclusion: How to Earn more Money with your Shopify Store
When it comes to a successful business, the idea is to get more revenue streams into your business without increasing the need to have more resources or costs. The above methods allow you to grow your business without having to invest in more stock. Many of them offer you passive income and can be combined for multiple earning potential.
FAQs
How can I optimize my Shopify store for mobile users?

Utilize responsive themes to ensure your store is accessible and visually appealing on all device types. Regularly test your store's mobile usability and make necessary adjustments to improve loading speeds and navigation for a seamless shopping experience.

What strategies can increase customer retention on my Shopify store?

Boost customer engagement with personalized marketing, loyalty programs, and exceptional customer service for a positive shopping experience that encourages repeat business.

How can I leverage SEO to increase traffic to my Shopify store?

Optimize product descriptions, images, and content with keywords for better search engine rankings. Use SEO tools for analysis, keep content updated, and maintain good technical SEO, including fast loading and mobile optimization, to attract organic traffic to your Shopify store.
Avi Klein
Vast experience in the online world. Shopify Expert, SEO expert, Web developer and consultant to several online companies. Read more about
our approach
to reviewing themes and apps.