How to Earn more Money with your Shopify Store
Last modified: December 3, 2021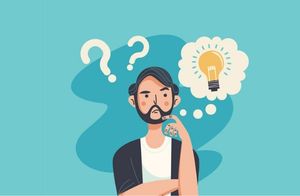 While selling goods and services on your website can be a great way for you to earn money on your store, it isn't limited to that. There are plenty of ways that you can use your site to earn more money that can help you earn a better living and work less for more.
Here are some of the options for earning potential on your Shopify website.
1. Affiliate Links
The common one is to use affiliate links on your website to earn more money. Affiliate marketing is when you advertise a product or service on your website and produce a link for the visitors to your site to go to. This link includes a tracking code. If the visitor then makes a purchase on the other site, you get a commission.
There are lots of different ways that you can implement affiliate links within your business from advertising complementary products that you don't sell on your site to using Amazon to increase your offerings on the store.
Affiliate links are cheap to participate in and there are lots of programs and apps available to help you (like this one here).
2. Advertising
Advertising is a common way that website owners use to rely on to make money. Essentially, businesses would allow some space on their website to be used for advertising where the advert could be click. You can be paid on the advertisement placement (i.e. $100 per month) or on results ($1 per 100 clicks). And it depends on who you partner with on how much your income can be.
Advertising can also be tailored to your business. You could invite specific niches to advertise on your store or you can trust sites like Google to pick the adverts for you.
3. Paid Content
Paid content is slightly different from advertising because you're offering other brands space on your blog rather than a page. In this instance, you're giving brands a chance to publish content to your audience on your blog for a set price. Prices can start as low as $25 per article, but some sites can charge $100-200 per article.
There are several benefits to this. Firstly, you're getting a new revenue stream. But secondly, you can increase the amount of blog content on your site. If you can publish more than 15 posts per month, then you can increase your ranking on Google and other search engines.
4. Teaching
If you have a skill, like DIY that is related to your website's products, then you can use sites like Udemy to teach others how to do it. This can be a double benefit to you. Not only are you getting another revenue stream from your website (advertise your course on your website) but you can also advertise your products in the lessons.
Therefore, you can improve your site's revenues quicker and with style. In addition, sites like Udemy may take a large cut of the lesson's revenues when they bring in learners, but if you refer them to Udemy, then you get a much larger cut. Plus you can get affiliate commissions if they choose another course.
Final Word: How to Earn more Money with your Shopify Store
When it comes to a successful business, the idea is to get more revenue streams into your business without increasing the need to have more resources or costs. The above methods allow you to grow your business without having to invest in more stock. Many of them offer you passive income and can be combined for multiple earning potential.
Avi Klein
Vast experience in the online world. SEO expert, Web developer and consultant to several online companies.
Read more...
. Read more about
our approach
to reviewing themes and plugins.