How to Negotiate Better Rates for Advertising on Shopify
Last modified: December 5, 2021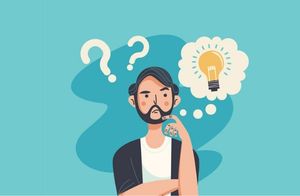 If you're looking to have adverts on your Shopify website, then you will want those adverts to have the most value and earn more revenue for your website. There are lots of ways that you can increase the rate that you can charge for adverts, so here are some of the options for increasing the charges for adverts on your Shopify store.
Recommended: The Top 10 Shopify Geolocation Apps – [2023]
#
Name
Image

Get a Free Custom Shopify Store
1

EasyLocation ‑ GeoIP redirects

2

Geolocation

3

Geolocation Redirect

4

GeoIP Country Redirect/Blocker

5

Shipping Rates Calculator Plus

6

Currency Converter Ultimate

7

Product Inventory Information

8

Geolocation Redirects

9

Geolocation Express Redirect

10

Prime Visitor Redirect & Block

Show More
More Traffic
If you can prove that the adverts will have more impressions (number of times viewed) you can charge more for your advertisement spots. You can do this by using Google Analytics and other monitoring apps that can show how many visitors you get on your website.
The traffic is really important but you must also show that it is relevant. If you're getting lots of traffic from audiences that aren't relevant to your sponsors, then you can't charge a premium for advertising. For example, if you're a US business but getting a lot of traffic from India, Russia, China, etc., then you can't charge a premium.
You can break this by using a Geo-location app. There are several available, with this one of the best. By limiting the traffic to the right audience, you can prove that you have an audience that is valuable to the advertiser.
Add More Features
While small ads are very non-intrusive, you can improve the rate that you can charge by having a large advert sometimes on your website. A larger advert can sometimes attract more attention and help your advertising revenues to grow bigger.
You might also say that you will advertise the brand on your social media. Therefore, if you have more followers, you can build a higher priced package. Finally, you can add email marketing to your advertising packages.
Email marketing is one of the most effective mediums for selling, so this is very valuable. So if you have a 10,000 email list, this is worth a lot of money. On average about 25% of people will read your email and about 2-3% will click through on one. Therefore, if you send subscribers an advert for your advertisers, they can expect to see 200-300 people on their website.
You can create advertising tiers on your website where clients can pay different amounts depending on how much they want to be advertised.
Help Create Content
At the same time, you can help to create content for your sponsors. If you use TikTok or YouTube, you can include them as a sponsor for videos. Or you can create blog posts that mention your advertisers. If you do this and showcase how much more traffic their advert is getting, you can start to increase the charges of your advertisements.
Final Word: How to Negotiate Better Rates for Advertising on Shopify
If you advertise on your website other brands, then you want to get the most money out of them. However, to do that you need to show that you have true value to what you officer. Therefore, use one of the tactics above to show why you should be paid more for your brand.
Avi Klein
Vast experience in the online world. SEO expert, Web developer and consultant to several online companies.
Read more...
. Read more about
our approach
to reviewing themes and plugins.