How To Edit The Footer In Shopify
Last modified: April 1, 2023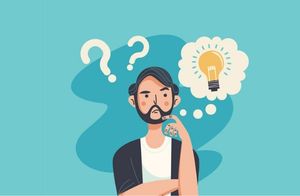 The footer on your Shopify page is an important marketing space. You can place all kinds of information there that can help visitors navigate your website easily or draw their attention to something specific, like trust signals.
You can also use the space to communicate vital branding aspects: such as brand tag lines and copyright information.
How To Edit The Footer
Editing the footer in Shopify is fairly easy. Follow these steps.
Step 1: Log In
Log into your Shopify admin area.
Step 2: Themes
Go to your 'Themes' area and then click on the 'Customise theme' option.
Step 3: Edit Theme Footer Block
If you want to edit the title of the footer blocks, you need to change the text in the 'Title' column.
If you're looking to change the content that appears under each block, you can edit the 'Content' column with the right title.
There is sometimes a dropdown option for the block. You can choose between several options including None (which displays nothing within the block) and Footer (which displays foot links). There should also be a custom option which is where you can edit your own text.
Step 4: Save
When all changes have been made, you can click on the 'Publish changes'. Your footer will now be edited.
How To Change The Footer Links
If you want to display the footer links and want to make changes to the pages that display there, you can do this following these instructions.
Step 1: Navigation Area
Go to your 'Navigation' area and then click on the 'Footer' list. You can then manage this by clicking on the 'Edit Link list'.
Step 2: Add, Edit Or Remove
On the next page you can add, edit or remove links. If you want to add another link, be sure to click on 'add another link'.
Step 3: Save
Click on the 'Save' options to ensure changes are saved on your website.
Give your website a unique look with a footer. Make sure that you include all the information you think is relevant for your brand. What you think is best in your footer is not going to be the same as a competitor. So be sure to create a footer that is right for you. ONe way to do this is to ensure that your footer matches meta data about your website.
Avi Klein
Vast experience in the online world. SEO expert, Web developer and consultant to several online companies.
Read more...
. Read more about
our approach
to reviewing themes and plugins.