How To Increase Shopify Store Conversion Rate
Last modified: December 2, 2021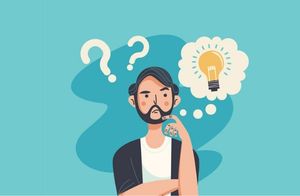 When it comes to making more money on Shopify there are two options: getting more traffic or improving the conversion rate of your website. The sensible option is to always increase your Shopify store conversion rate, because it's more cost effective.
Take for example, you have an average order value of $20 and profit margins of 40% on your products. Your profit is going to be $8. Now your conversion rate is likely to be around the 5% mark. That means you need to bring in 20 customers to your site to achieve one more sale. If you use paid ads, that means you need to spend no more than $0.40 per click to break even on an order.
For reference, the average cost for a click in 2019 was $1.03. Therefore, you run a campaign at a loss.
However, if you operate a campaign, you could spend $20.60 to make just $8 profit. You would need to make that customer come back to you at least three times to make that campaign worth it. And there is no guarantee of that.
Recommended: 10 Best Aliexpress Shopify Themes
#
Name
Image

Get a Free Custom Shopify Store
1

Supply

2

Avenue

3

Booster

4

Galleria

5

Warehouse

6

Broadcast

7

Prestige

8

Blockshop

9

Empire

10

Boundless

Show More
Making Conversion Rate Better
Instead, making your conversion rate better is a much more profitable option. Say you have a conversion rate of 2% and you earn $50,000 in revenue each year. A 1% increase in the conversion will equal to an extra $25,000 a year being made.
And many aspects of improving the conversion rate can be done without too much cost. Here are some options for you to improve your conversion rate.
1. Site Speed
For every second it takes your page to load, you will lose 7% revenue. The average time of loading is about 6 seconds, which is equal to 42% of your revenue. However, if you get your loading time to just one second, you can lose just 7% of potential revenue. If you earned $50,000 a year in revenue at 6 seconds, that would mean an extra (potential) $30,000 a year in revenue.
There are many ways to improve the speed of your website. You can use an app like this one, to improve your website's speed. You can also optimize images and try lazy loading images.
2. Build Trust
You also need to build trust with audiences. Use trust signals like trust badges on your website or perhaps use live chat or reviews to increase the trust customers have in your website.
Trust is vital because customers are becoming very aware of digital crime and they don't trust your website automatically. They need to see that you're able to give them protection.
You can also use an SSL certificate to build trust.
3. Write Better Content
Content with lots of errors and spelling mistakes in it looks spammy. It doesn't give the customer confidence in what you're offering. Therefore, always get a professional writer/editor/proofreader to look over your content.
You can find these on sites like Upwork or Freelancer for a good fee.
4. Free Shipping/Shipping
Don't hide shipping costs. Customers are more likely to abandon an order online due to shipping costs. So, don't hide your prices; try to offer free shipping. This can really help you increase conversions on your website.
You can also use apps like a free shipping bar to encourage more conversions on your website.
Final Word: How To Increase Shopify Store Conversion Rate
When it comes to increasing revenues on your website, there is nothing better than to improve conversion rates. Use the advice above to help you improve your conversion rate and drastically improve your revenues.
Avi Klein
Vast experience in the online world. SEO expert, Web developer and consultant to several online companies.
Read more...
. Read more about
our approach
to reviewing themes and plugins.