How to Set Limited Permissions for Staff with Shopify POS PINs
Last modified: April 21, 2023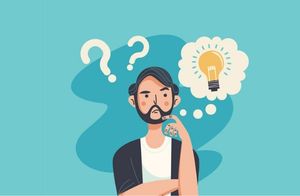 When you provide staff with an account for your Shopify POS system, they're given full access to the Shopify POS app features by default. For some staff members, like managers of stores or those that have to do a lot of tasks, this might be okay, however, not all staff should be given complete access to your store.
aver
In the US, more than $50 billion is stolen from small businesses due to internal theft. This doesn't include rework or missing work that is taken because staff take direct action to harm their employers. For instance, your staff members could delete items from your stock, take out entire SKUs or remove customers or add fictional customers.
Therefore, you should be looking at making sure that staff are only able to access areas of the Shopify POS app that you think they need to do their tasks. Those staff who are in entry positions, for instance, should only have access to the most basic of functions like taking payments. You might want to limit refunds to managers or supervisors.
There are numerous restrictions that you can place on staff accounts, including the following.
Only access orders from certain locations.
Adjust the settings of the POS app.
Make changes to how the payments work.
Adjust the shift settings for the location.
Customize receipts for customers.
Log out of the store.
Access to other apps used by your store.
Access information about your existing customers.
It is important to note that you can limit access to the existing customers, but staff members will still be able to create new customers when they want to make a purchase.
Here are the instructions on how you can restrict access for staff to ensure that they only gain access to features that they need to do their job.
Step 1 – Open Staff
Go to your Shopify POS admin area and then enter the 'Store' area. From this screen, you should choose the option that reads 'Staff' and then 'Staff Settings'.
Step 2 – Disabled Permissions
Now you should choose what permissions you wish to limit (or grant) when it comes to the Shopify POS staff pin. When you've found the permission select the 'Disable' option and then you've completed the task.
Final Word: How to Set Limited Permissions for Staff with Shopify POS PINs
When it comes to managing staff, many small business owners forget that they've got to manage not just how their staff perform, but also what access they have to tools within the business. More than $50 billion is stolen from small businesses every year because of staff stealing. Therefore, Shopify POS offers you both PINs to ensure staff only use their account and account restrictions to ensure staff can't have access to sensitive areas of your Shopify environment.
While these aren't foolproof, they will offer you some free protection to help you get the most out of your store and Shopify POS.
Avi Klein
Vast experience in the online world. SEO expert, Web developer and consultant to several online companies.
Read more...
. Read more about
our approach
to reviewing themes and plugins.