How to Take Deposits on Shopify
Last modified: April 23, 2023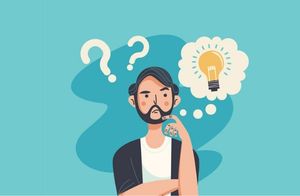 If you're looking to run a rental business or you want to offer customers a chance to make a deposit and then complete the payment later on for a product, then you will need to add in some unique options for taking a deposit. Here are some of the ways that you can do this.
Step 1 – Log In
Log into your Shopify account and access your website.
Step 2 – Payments
Go to the payments settings of your website.
Step 3 – Payment Option
In the Select Payment Options, click on the option that says 'Split Payment'. Within the first payment option, you need to enter the value of the first payment for the customer. You can then select the payment method and then select the 'Complete the Payment'.
Within the next stage, you need to enter the amount that the customer is going to pay and then select how they're going to pay and the 'Complete the Payment' option.
When you're done, then you can click on the 'Done' option.
What Happens When a Customer Makes a Deposit
When the customer makes a partial payment then the order they have has partial payment listed on the orders list. This allows you to see who has completed the order's payment and who has not. This can be good if you're waiting for payment before you release the finished product or service.
When the customer makes the final payment you can finally mark the payment as complete and then you can complete the fulfilment of the order (or mark it as completed).
When will you want to Take Partial Payments or Deposits
There are numerous reasons why you might want to take partial payments. If you've got high ticket products, then you can use this option to get customers to commit to your products before completing the purchase later on. You might also want to have partial payments when you offer a service and would like the customer to make a payment before you start work.
Are there Other Options for Taking Payment Plans?
There are other options if you're looking to create payment plans for your business. For instance, you can use an app that can offer you the same functionality but can allow you to do this over just a few products/services.
The payment plans can also make the process more automated.
A deposit can also be used for you to accept payments from numerous payment sources (credit cards or different customers). This gives your customers more choice without making it more challenging. One of the apps that you might want to use is Split Partial Payments.
Another option is to install the Klarna app that allows your customers to have a pay now and pay later scheme on their website. It is easy to install and can help you convert more people on your website into customers.
Final Word: How to Take Deposits on Shopify
If you would like to take deposits or to have split payments on your Shopify store there are lots of options. There are manual ways that you can complete this work or you can use one of the apps that have been listed above.
Avi Klein
Vast experience in the online world. SEO expert, Web developer and consultant to several online companies.
Read more...
. Read more about
our approach
to reviewing themes and plugins.