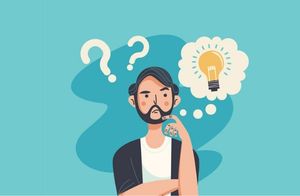 How To Translate Shopify
Last modified: December 2, 2021
To be able to improve revenues you might want to launch your site into other territories. Some might speak the same language as you, but others might not. Luckily there are some themes that include more than one language for pages like cart, checkout and other standard pages. However, the actual content on your site might not be translatable, unless you use a translation app.
To choose between the different languages available for your theme, you can follow these steps.
Recommended: The 10 Best Shopify Translation Apps – 2023
| # | Name | Image | |
| --- | --- | --- | --- |
| | Shopify | | More Info |
| 1 | Pluglin | | More Info |
| 2 | Language Translate ‑ Transcy | | More Info |
| 3 | ConveyThis | | More Info |
| 4 | Langify | | More Info |
| 5 | Easy Language Translate | | More Info |
| 6 | Translate Your Store – Weglot | | More Info |
| 7 | LangShop - Language & Currency | | More Info |
| 8 | Translate My Store | | More Info |
| 9 | Translation Lab | | More Info |
| 10 | Panda Language Translate | | More Info |
Step 1 – Login
Sign into your Shopify store admin using your store credentials.
Step 2 – Online Store
Go to the 'Online Store' then click on the 'Themes' action. Find the theme you're using, or want to use, and then click on the 'Actions'.
Step 3 – Language
Find the option that says 'Edit Language' and then click on the option that states 'Change Theme Language'. A dropdown will appear that will display all the possible languages that are included with the theme. You can select any of themes you want from the list.
If the language is not available you will need to create a translation. You can start this by clicking on 'Other Languages'.
Step 4 – Creating A New Language Option
If you need to create a translation, then you need to select 'Other Languages'. From the second and third drop menus that appear, select a language and a region if applicable. Then click on 'Custom' to create a custom name for the version. Click on 'Save'.
Then you can use the Language editor to enter in your translation for the theme text. The changes are automatically applied.
Step 5 – Changing Other Text
Other text might need to be altered as well. It's really recommended that you download and use one of the translation apps that is available through Shopify Apps. One of the best ones to use is Langify.
Or, you can use another off this list of great Shopify Translation apps.
If you need more help with your Shopify store, then why not read more articles on our blog here.
Offers & Promos