How to Use Price Perception on Shopify
Last modified: December 2, 2021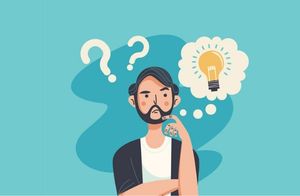 When it comes to selling, the perception of price in relation to the value of the product/service and the rewards for buying is very important. It sounds complicated but really isn't. Customers are always making a judgment about whether a product they buy has more value to them than the money they're exchanging.
Experiments have shown that price perception is very important.
Recommended: 10 Best Shopify Price Editor Apps – [2023]
#
Name
Image

Get a Free Custom Shopify Store
1

Bulk Products Editor

2

Simple Bulk Price Editor

3

Products Bulk Editor

4

Bulk Product Edit & CSV import

5

PE (Discount & Price Editor)

6

Ablestar Bulk Product Editor

7

Sale & Discount Manager

8

Edited‑Bulk Product Management

9

Bulk Discount & Price Editor

10

Pro Bulk Price Editor

Show More
The Beer on a Beach Experiment
In one experiment, two scenarios were tested. People were asked whether they would like a beer. The first group were tested by asking whether they wanted a beer to drink on a beach that was bought in a local, run-down, store. Another group were asked whether they wanted to have the beer on the beach bought from a local high-end hotel.
The price for the beer was the same, it was just the perceived location of where the beer was being bought. The results from the experiment were shown that people were less likely to buy from the local because the price was the same as the local hotel and they didn't understand why it should be that, even though the beer was the same.
Turquoise Jewelry
Another instance that shows perception is when an online seller accidentally made a mistake when they wanted to reduce some jewelry down to 50% because it wasn't selling as well. What they accidentally did was double the price. This had an instant impact where they sold out of the jewelry.
The reason was that this had a psychological impact that the turquoise jewelry was worth more and therefore should be purchased before it ran out. Before the price change, the same color made no sales and was ignored by buyers.
Important Lessons to Learn
The lessons that can be taken from the two examples above are really simple: it isn't so much the cheapest price that wins the value of the customer, but the perception of that price against what they're getting. The same product can be more expensive from one place, but if the brand offers more value, then the customers will buy it.
It is sort of like a prestige value for the customer. If the product is valued at more or comes from a more high-end brand, then they can charge a greater amount. Therefore, you've got to market your brand, not just the product, to display more high-end, prestige if you're looking to charge more for products.
Otherwise, to sell at a lower price, you need to showcase that you're more of a budget brand.
This can be hard to pull off, but there are simple ways that you can design your website's brand to pull this off. Most high-end brands use white in their background, whereas budgets tend to use more bright colors. This might be something that you need to do. With themes like Shoptimized and Booster, changing the background colors can be really easy. Other options can allow you to make the website look more prestigious/budget. It depends on your goals.
Final Word: How to Use Price Perception on Shopify
Price perception can make or break a sale. When customers think you're more of a budget brand they expect prices to match. If they think you offer more prestigious value, they will want higher prices. You need to pick a price point that is suitable for you to make this work.
Avi Klein
Vast experience in the online world. Shopify Expert, SEO expert, Web developer and consultant to several online companies. Read more about
our approach
to reviewing themes and apps.