How Comparative Pricing Doesn't Always Work on Shopify [Sep, 2023]
Last modified: September 3, 2023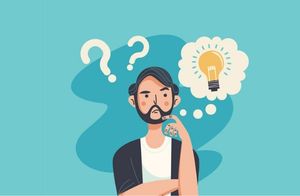 There are many ways that you can make more money on your website. One way is to add comparisons to your website. This can be a comparison to another product you sell or a different service level, or it could be based on a competitor.
One of the biggest aspects that you can compare is that of the price of your product versus another. In theory, if you can show that your product can do as much or more than a competitor and for a cheaper price customers will choose it. There are pricing table apps, like this app here, that can help you provide a good comparison on your website. These can be highly recommended, but they aren't always effective.
In some cases, you might be better off ignoring the comparison and instead concentrating on the benefits of your product.
While comparative pricing may seem like a quick way to generate sales, it can ultimately harm your business in the long term by reducing customer loyalty and trust.
Recommended: The 10 Best Shopify Bulk Price Editor Apps – [2023]
#
Name
Image

Get a Free Custom Shopify Store
1

BD Bulk Discount Price Editor

2

Bulk Price Editor/Price Change

3

Bulk Price Editor

4

T2 Pro Bulk Price Editor

5

PE (Discount & Price Editor)

6

RH Advance Bulk Price Editor

7

Bulk Price Editor & Discounts

8

Simple Bulk Price Editor

9

Ablestar Bulk Product Editor

10

Products Bulk Editor

Show More
Brand Value is more Trustworthy
One of the main problems is that many customers are looking at the value of the products not just based on price, but on the brand that is selling them. For instance, if you're selling a home brand product and comparing it against a national, well-known brand's product, then most customers will be less risk-averse.
There are two main options that most customers will make: they will either buy the more expensive option because they 'know' it will offer them a better chance of success or they will not make a purchase at all.
Research by some top universities has shown that when you ask customers to make a direct comparison, they are more likely to exit the entire website without making a purchase. If you have both products on your website, the chances are that they will buy the more expensive, well-known brand.
Therefore, comparative options can often cause problems.
Comparative Pricing can Help to Sell Higher Options
However, when comparing different levels of a service or product, comparative pricing can help you sell more at the top range. You need to use an option called decoy pricing. You can read more about decoy pricing here.
Essentially what you do is that you have three price points. You have one low price and one high price point. You then have a middle price point that is closer to the higher one than the low option. In some experiments they've even had the middle option at the same price point as the higher option.
What this does is that it encourages people to turn from bargain hunters (where they select the lowest price) to value seekers, where they buy a product because it has more value. Research has found that when decoy pricing is used to sell your own products you can earn more on higher value options.
For example, selling a PC that has RAM storage at:
28GB – $199
256 GB – $249
512 GB – $299
The above case would be considered decoy pricing as the price for the 256Gb and the 512GB are very close and far enough away from the 128GB pricing to show a difference.
Final Word: How Comparative Pricing Doesn't Always Work on Shopify
Comparative pricing can be a useful tool for selling on your website, but only when you're using it correctly. Don't compare your prices to a competitor's online because sometimes it can reduce your sales. Instead, focus on using decoy pricing and other tricks to help you convert more on your website.
Avi Klein
Vast experience in the online world. SEO expert, Web developer and consultant to several online companies.
Read more...
. Read more about
our approach
to reviewing themes and plugins.