Is Shopify Easy To Use?
Last modified: June 3, 2020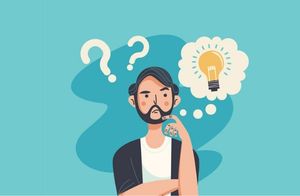 When you're first starting out in eCommerce, you're probably not going to be experienced in website design, website management, order fulfillment, marketing, accounting or any of those little details that make a successful brand. That's why you need a platform that will help you out with these finer details.
There are lots of website builders advertised regularly online. Some of these are great platforms for experienced web developers or those who are looking to build a personal site. However, there is a reason why Shopify is considered one of the best eCommerce platforms available: its ease of use.
Why Is Shopify So Easy To Use?
Shopify is so easy to use because it has a number of features that make those who can operate a word processor or excel spreadsheet capable of using the software. For one, webpage content can be added as easily as you type content on a word document. Images can be added just by clicking a button.
Plus designs can be applied to a store easily by choosing a theme.
Unlike with other options to build a website, there's no need to know any coding skills. But functionality can be added with the help of apps. These can add things like email marketing, shipping labels, subscriptions and some will do lots of functions like the Sales Rocket app or the Vitals App.
This makes using Shopify easy for just about anyone. You don't need any pre-existing qualifications or skills to use the software and yet still achieve great skills.
The Benefits In The Long-Term
Along with the helpful courses and tutorials you can find on Shopify and other sites across the internet, Shopify can become a platform that you can grow with. You can learn skills from website development to marketing and even logistics.
But with Shopify, you can do this in an almost safe environment. Your website won't just crash because you've typed something wrong. Nor do you have to worry about server speeds, hosting plans or anything else like that, this is taken care for you through the Shopify subscription plans.
And this, is in itself, is one of the biggest advantages. By not having the hassle of some of the harder aspects of building and managing a website, you can concentrate on building your brand. You can focus more on social media, email marketing, PPC and SEO to build traffic and sell products.
You can also spend more time servicing your current customers, giving them greater value and encouraging repeat purchases.
Finally, it allows you to expand. Shopify has many apps that allow for POS. Therefore, you can have physical locations to expand your business as well as work online.
Avi Klein
Vast experience in the online world. SEO expert, Web developer and consultant to several online companies.
Read more...
. Read more about
our approach
to reviewing themes and plugins.