13 Best Product Review Shopify Apps
Last modified: June 10, 2021
When you run an eCommerce business there are several things you need to do to improve conversions. One of the most important aspects is building trust with audiences. There are many ways to complete this. The first is to add trust indicators on your website like SSL certificates, chat services and membership to groups. Another is to use some of the product review Shopify apps that are available to you.
Why Are Product Review Shopify Apps So Important?
Shopify reviews are important because they tell potential buyers what other customers have thought about the product they're viewing. As customers are more likely to trust the opinions of their peers than your own, using product review Shopify apps are an important step in providing that information.
A lot of product review Shopify apps will display the opinions of past customers and some of them will also collect the information from the customers for you. The more reviews you have on products, the higher you can expect conversions to be, assuming that there is a general positive trend for your products.
There are two main reasons why customer reviews act as a catalyst for sales. The first is proof of purpose, if people like a product, then it must be good so shoppers trust that past customers have found satisfaction in the product. The second is that it is unbiased information. When you post content about a product, you're trying to sell it. When a customer posts information, they have no benefit from the review.
Why You Shouldn't Use Fake Reviews
In the past few years there has been a trend of businesses using fake reviews to boost sales. Some high profile authors were found to be reviewing their own books in countless fictional names, a couple of these were on the New York Best Seller lists. This practice is very frowned upon and against many terms and conditions across selling platforms.
Amazon, for instance, will remove your products if you are found to promote fake reviews. While you are free technically, to use fake reviews on your own site, there are groups out there that look out for these fake reviews. Should you use fake reviews in the promotion of your products, you can be shamed on social media and traditional media and this can cause issues you'll never recover from.
You also need to be careful of importing reviews. Some sites, like Amazon, will claim reviews as their own property. Using them on your website can mean legal action against your business.
This is why you should be using one of the product review Shopify apps that are listed in this article. When you're starting out you will have very few reviews. But these apps can help you generate more reviews and proudly display them to your website visitors. They can also import them from the correct websites to ensure you don't break copyright laws.
So, what are the best product review Shopify apps that we recommend? Here is our list.
Filter between free and paid
Wiremo: Product Reviews Photos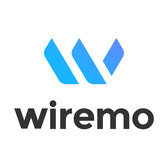 Wiremo is a product review app for Shopify and other eCommerce platforms. Powered by AI, Wiremo automatically collects and showcases product reviews alongside gorgeous photos in a dynamic, front-page-worthy reviews carousel.
Wiremo uses AI to analyze review sentiment and displays positive reviews that build your brand.
With the Wiremo app, you will be able to showcase review rating rich snippets on Google and integrate your products with Google Shopping Feed.
Wiremo Highlights:
Send beautiful review requests for past orders.
Choose the best review carousel design to showcase your product reviews and boost conversions.
Start a conversation trigger (support ticket) when a customer leaves a bad review.
Show a pop-up trigger with a promo code to say "thank you for the review"

Auto-reply to reviews trigger – reply to your reviews on autopilot with predefined replies based on rating.
Judge.me Product Reviews

Judge.me offers you an automated, sophisticated way to collect and display customer reviews of your products. The app sends out review emails to past customers who can write their review directly in the email. This reduces the resistance to reviewing that some businesses might experience. In addition to traditional, text based reviews, you can also start collecting photo and video reviews. And should someone not leave a review, the system can send out a reminder and include a coupon to push them to complete the process.
Once collected, you can show off your reviews across the internet. Reviews can become part of your rich snippets on Google, Google Shopping results, Facebook and Twitter. You can also have your reviews on product pages, a carousel, use badges and have a specialized reviews page for your store.
If you've already got reviews, then you can import existing reviews into the app to show them off straight away.
Judge.me Product Reviews Highlights:
Instantly loaded reviews, which make the site faster when reviews are displayed.
Share reviews across social media for greater exposure.
Can request an unlimited number of reviews from customers.
Can send out review requests and reminders and reward responders.
Loox - Photo Reviews
Loox is a great option if you're looking for a product review Shopify app that leverages the power of images. The app sends automatic review requests via email to customers. If they complete a review for your business, they can get a discount on future purchases, especially if they submit a review with a photo.
Photo reviews are more trustworthy than written ones and this allows you to quickly build up a catalog of strong, high performing reviews for your products. To help build that trust, you can construct detailed and gorgeous galleries of the photo reviews. You can also share your content on social media to build more trust with your audience.
You can also use the reviews in SEO campaigns.
Loox Highlights:
Respond to reviews to show your interest in the feedback from your customers.
Moderate reviews, so you can show only those that you want to, helps to prevent spam reviews.
Display reviews on rich snippets, to improve ranking.
Show star ratings on the product pages and any collection pages the product is on.
Editorify - Product Reviews
Are you a seller on other channels? Or do you sell products that are sold on other channels and want to use the reviews collected there to help sell the product on your website? Then this might be the app for you. This app allows you to import reviews from numerous sources including Aliexpress, Alibaba, Etsy and Walmart. These can be photo reviews or old-fashioned text based reviews.
In addition, this app gives you the option to import explainer videos onto your product pages. This can increase conversions by demonstrating how the product can be used and adding another dimension to your product pages. Explainer videos can be imported from Amazon, YouTube and Vimeo.
Editorify Highlights:
Import reviews from many sources or manually write them yourself.
Rating filter, show only those reviews that you want to show.
Blacklist certain keywords that might be irrelevant to your product.
Import photos to add realism to your reviews and help convert more customers.
Testimonials & Product Reviews

This app allows you to collect testimonials from your customers and display them professionally on your site with ease. You can design how the testimonials will look on the website with the designer widget. You can also collect and show product reviews on product pages. This can be done directly via emails. Reviews can also include images.
This app is really three in one. One that collects text reviews for your brand, one that collect text reviews for products and another that collects picture reviews for your products. All of these help to build trust and can help increase conversions. It is fairly simple to use and there are lots of customization options available to you.
And you don't have to worry about spam or malicious reviews either. You can moderate all reviews left on your site. Finally, there is a great verified buyer tag that can showcase which reviews have been left by confirmed purchasers. This helps inform customers which reviews they can trust more.
Testimonials & Product Reviews Highlights:
Five pre-made templates to display reviews.
Display your reviews in rich snippets on search engines.
Reorder or sort reviews with ease.
Show product reviews on any pages.
Growave ‑ Reviews, Loyalty ++
Growave's one of the main focus is on reviews. It helps merchants to collect product reviews with photos and site reviews. Different layouts make it easy to choose from and fit it to the shop owners' needs. Reviews can be collected on-site and through automated review request emails from verified buyers. All the widgets are easily customizable without coding.
Integrations with our Shopify apps enhance the power of Growave reviews, you can easily show review ratings and stars on the search results page as well. Incentivizing shoppers for leaving a review can be enabled with no hassle with a variety of rewarding options to choose from.
In order to get the most detailed reviews, merchants will benefit from custom forms that will easily collect accurate data and showcase it on product pages to ensure potential customers get the most out of the reviews, after all, reviews are great to obtain the social proof on your store.
Moreover, Growave is not only about reviews, it can also empower your store with a loyalty program, wishlist with reminders, referral marketing, and UGC.
Growave Highlights:
Community Q&A to engage with your visitors and not lose the potential customer
Google Shopping integration allows you to showcase ratings and photo reviews on Product Listing Ads
Prevent spam and profanity by filtering reviews automatically or moderating them manually
Easily import reviews from any source that fits requirements manually or in bulk
Rivyo Product Review

Grab the attention of your audience with real reviews, submitted by past customers. The reviews can take the form of standard reviews and you can also implement a unique FAQ customer-centric approach. Reviews can also be imported by AliExpress. This reviews app allows you to import an unlimited number of product reviews with photos.
When you have the reviews on your site, you can showcase them as a testimonial anywhere on your site. A great little feature that allows you to build trust with your audience.
And, if you want to see how your review campaigns are going, there is a lovely dashboard admin area that can give you up-to-date records of the success of your reviews. To collect reviews, an automatic email is sent out to customers. This can be fully customized for your branding and requirements.
Rivyo Product Review Highlights:
Import reviews from AliExpress or collect them automatically from customers.
Display reviews anywhere on your website as if they are testimonials.
Admins can raise a question about a product to collect real feedback from customers which can be displayed on the product page.
You can also hide the review label for products that have no reviews.
Ali Reviews AliExpress Reviews
Ali Reviews allows you to collect reviews from your customers directly via email and other ways. The customer can add the review by using their email and not have to go to your website. You can also use this app to import all your reviews on sites like AliExpress via Oberlo. It only takes one click to do this and yet the benefits for your business can be immense.
You can also display social proof to your audience with filters that will only display five star reviews, photos and more. This helps to improve the level of trust website visitors will have with your sales text that you add to the product page by offering them the opinions of someone else.
To ensure that you're getting the reviews that matter to your brand the most, you can use the advanced filter that picks up the reviews that contain the right photos, star numbers and specific content. You also have the choice of which reviews you publish.
Ali Reviews AliExpress Reviews Highlights:
A seven day free-trial for you decide whether this is the right review app for you.
Use the reviews in search results with rich snippets.
Create a custom email flow to re-engage with past customers.
Fully branded content sent to audiences.
VITALS | 40+ apps in one

Vitals isn't just a review app, it has a lot of features that make it an important addition to a website. On the review side, there is the review importer from AliExpress and others. You can also get customers to directly input their reviews.
This app also has other functions such as engagement tools like a wheel of fortune that can offer customers discounts, freebies and other things that help to improve conversions. You can also bundle products together, like Amazon's frequently bought together app.
There is also a Facebook messenger app that you can utilize to add another trust factor to your website.
Vitals Highlights:
Lots of functionality in one app to help turn your Shopify store into a powerhouse for revenue.
Offer discount, freebies and other stuff to engage customers.
Use Facebook live chat to talk directly to customers.
Collect and display reviews from customers or import them directly from another source into your store.
Enorm Reviews - Photo Reviews

This is one of the best product review Shopify apps that are available. This is partly because of the cost compared to the functions. For one, you aren't limited to one photo per review, in fact, each review can have up to four images used. That is a lot of visual information that can help you improve conversions.
In addition, this review app allows you to use a slider to showcase your reviews. Therefore, it uses less space on your site's design, but allows for more information to be displayed in that space. You can also show a star ratings on the collection page, so customers can see at a glance what the best products are.
When a new review is submitted, you can also have a notification. A great option if you want to keep on top of reviews and respond quickly.
Enorm Reviews – Photo Reviews Highlights:
Have up to four images per review to really showcase why your products are great.
Slider and grid options available to showcase reviews/product review images.
Showcase your reviews on any page of your website.
A free 7-day trial.
AliExpress Review Importer

If you're dropshipping and want an app that can promote your products, then this might be the app for you. It is also great for those who are on a tight budget as it is free. This app allows you to import reviews for your products into your website.
During the import, you'll get lots of information that will help increase conversions. A simple import can include the review ratings, text and images. A great addition for those struggling to collect reviews themselves.
In addition, you can select which reviews you are importing through a filter. You can limit reviews to those with five stars, or three or more stars. You can also exclude reviews that aren't long enough (by character count) or don't come from certain territories. A great, free app for your Shopify store.
AliExpress Review Importer Highlights:
Restrict imported reviews based on a number of factors.
Have review ratings, text and images with a click of a few buttons.
A free app.
Translate reviews to English.
MyReviewfy ‑ Product Reviews

MyReviewfy is a great product review app on Shopify. You can import AliExpress reviews with just a few clicks and this can include all the best information to help you start improving sales on your site. Reviews can include rating, text and images. These reviews can then be showcased on your website in one of three different layouts.
Alternatively, you can collect your own reviews, thanks to the automated review email series that can be created with the app. The app sends out the emails on your behalf and customers can complete the request and attach images of their products. If you have reviews stored elsewhere, you can also import them onto your Shopify store.
All your reviews can be shared across the internet, this includes on SEO with the help of rich snippets that can help you improve your traffic and presence on search engines. You can also share reviews on social media to improve traffic from these sources and engage with audiences.
MyReviewfy – Product Reviews Highlights:
Three attractive and responsive layouts to showcase reviews.
Import reviews from your own sources or AliExpress to get started.
Automated email series to collect reviews from past customers.
Showcase all your reviews on one page.
Reviify ‑ AliExpress Reviews

After so many requests for Reviify, it only made sense to add it. We've all seen all the big marketers talk about social proof. Social proof is considered one of the main things that stand out that can "make you or break you". Just like you wouldn't buy a product from a store that looks like it was created yesterday, everyone else is the same.
Reviify makes social proof easy by importing and integrating already created reviews from AliExpress and implementing them within your online store and make it feel much more serious.
Reviify – AliExpress Reviews Highlights:
Automatic implementation – once anew review was added on AliExpress, it will be integrated on your store automatically.
Centralized app interface for the ease of usage
Elimination of "copy/paste" importing
Many customizable settings
Final Word: 13 Best Product Review Shopify Apps
If you're looking to improve conversions, you might need to install one of the product review Shopify apps mentioned in this review. This will help to offer social proof of your product's quality. There are lots of different review apps available, which one will you choose?
Offers & Promos