Proper Shopify Linking Practices For Better Ranking On Search Engines
Last modified: December 2, 2021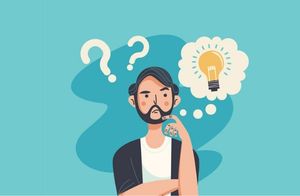 Linking on your Shopify site will help it rank better on search engines. It will also help you to gain more credibility with visitors and improve performance on your site. However, there are certain things that you must consider when it comes to linking practices.
Here is a quick guide.
What Are Internal, Inbound And Outbound Links?
There are many different types of links that you can have on your Shopify store. These are known as internal, inbound and outbound links.
An internal link is when you link from one page on your site. This is an important activity as it tells search engines that you have more to say on a matter. The more content that is linked, the more search engines will know that you're an expert on a subject. Every page on your site should have at least one, if not four, internal links.
An outbound link is a link on a page from your website that links to a third-party website. This could potentially drive traffic away from your site, but it is an important aspect. All pages on your site should have at least one outbound link, if not more. To keep visitors on your site, you can add a tag onto the links that make them open up in a new tab or window.
Inbound links are those that are from third parties to your own website. These use to be one of the most important aspects of SEO, however there was a lot of abuse of them with link farms. Therefore, while they're still important, they've lost their prominence. There are several ways to build inbound links.
Top Tips For Building Links
When it comes to building links, there are several good tips. Here are some of the top tips:
1. Use Keywords As Anchor Text For Internal Link
When you have a page that you want to link to, use the keyword as an anchor text. For example, if the page you're linking to is about winter fashion, use the term winter fashion as the link text.
2. Don't Use The Page's Keyword
If the page you're linking from has a keyword, don't use that within the anchor text. This will take some of the SEO score away from the page you're ranking from.
3. Don't Use Generic Linking Text All The Time
Sometimes it can be useful to have the line 'click here' as the anchor text. However, there is very little SEO value for your website or the page that it is linking to.
4. Use A Link Every 100-150 words
For every 100-150 words you should be looking to add either an internal or outbound link. Try to have an even ratio between the two. Never have more than twice the number of outbound links as you have internal links.
5. Spend An Hour A Week Building Inbound Links
Link building is important. You should be spending an hour every week building internal links. This should include comments on other blogs, reaching out to influencers and guest posting. The aim is to get about 5-10 inbound links per week and all those inbound links should be to different pages on your website.
Final Word: Proper Shopify Linking Practices For Better Ranking On Search Engines
Ensure that you're ranking well on Google and other search engines with proper SEO practices using great Shopify apps as well as good linking practices. Use the tips above to help you build a strategy that will build a good link infrastructure.
Avi Klein
Vast experience in the online world. SEO expert, Web developer and consultant to several online companies.
Read more...
. Read more about
our approach
to reviewing themes and plugins.