How To Do SEO On Shopify in [2023]
Last modified: June 15, 2023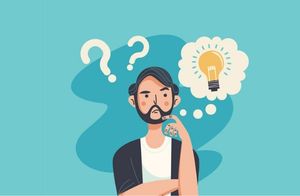 New and existing stores on Shopify have one common problem: the need to get traffic to the site. The more traffic you get, the more revenue you'll earn and the more successful your business will be. There are numerous ways to do SEO on Shopify and to get traffic, such as with email marketing, social media and direct visitors being common tactics. However, nothing beats SEO.
Imagine your Shopify store is like a shop in a busy market. The more people who walk by and see what you're selling, the more likely you are to make a sale. This is what we mean when we talk about 'traffic'. Traffic, in the online world, means people visiting your website. So, the more traffic you have, the better chance of making more sales and growing your business.
There are plenty of ways to bring people to your site. You might use email marketing, sending messages straight to customers' inboxes. Or, you might use social media, sharing posts that people will see when they're scrolling through their feeds. You might even get people who type your website directly into their browser. But, amongst all these methods, there's one strategy that stands out: SEO.
Now, SEO might sound like a fancy term, but it simply stands for 'Search Engine Optimization'. This is a way to make your site more attractive to search engines like Google. The better your SEO, the higher your site will appear in search results. For instance, when someone searches for 'CBD skin care', you'd want your Shopify store to be one of the first things they see. That's the power of SEO – it's like putting up a big, bright sign in that busy market, catching people's attention and drawing them into your shop.
Therefore, mastering SEO is a crucial step in getting more traffic to your Shopify store. It might seem complex at first, but with a bit of learning and practice, it can be a game-changer for your online business. The key is understanding how search engines work and tailoring your site to their liking. Then, sit back and watch the traffic, and hopefully, the sales, roll in.
So let's start an the beginning of:
SEO on Shopify
Recommended: 18 Best Shopify SEO Apps [Sep, 2023]
#
Name
Image

Get a Free Custom Shopify Store
1

SEO Booster ‑ SEO Marketing

2

Shopify SEO Suite by AVADA

3

Plug In SEO

4

SEO Manager

5

Benchmark Hero

6

SEO Doctor

7

Ultra SEO

8

SEO Products Optimizer

9

Smart SEO

10

ReloadSEO

11

SEO Image Optimizer

12

JSON-LD for SEO

13

SEO Expert Pro

14

SEO Images All-In-One SEO

15

SEO Ranger

16

All In One SEO Optimizer

17

SEO Assistant by Buymaxx

18

SEOMetriks Marketing Tools

Show More
What Is Organic Search?
Organic search is when a user goes to a search engine and types in a query and a list of potential solutions (websites) appears. The user can then click on these. The users action is what makes up traffic. Search results are based on a number of factors that becomes part of your SEO strategy.
Your site needs to be optimized for search engines, so it appears higher on the list of potential solutions (known as results). The higher your site is on the results the more traffic you will get. For comparison, those in the top five search results receive 90% of the traffic. Those who rank tenth, get 1% of the traffic.
What Factors Are Included In Search Engine Algorithms?
The search engine algorithms are what determine your rank on the search results (Page Rank). Google has stated that there are 200 factors that can determine your Page Rank. This includes the content on the website, the internal links, meta tags, external links, speed and more.
There are a lot of potential changes you can make to improve your rank. However, sometimes, your rank may decrease because of changes you've made to your website. You should also be aware that for some terms you'll rank poorly and others you'll rank badly for. You have to determine what keywords (or search terms) are more important to you.
Steps To Improve Your Search Engine Rank
The first thing you need to do is to ensure that your website is fast. There are plenty of Shopify speed apps you can use, however we really recommend using this one. It allows you to effortlessly improve your site's speed through different means, including optimizing images to reduce loading times on your site.
You will also need to optimize content on your site. This should be finding keywords which are relevant to your website's niche and then ensuring that your main pages have that keyword included at least 1.5% of the content but no more than 3%. You should also include this keyword within your meta description, page title and within the image description text.
You should also look at the sitemap.xml and ensure that this has been connected to your Google Search Console. This enables the search engine to index your website, which allows it to show your website in search results more easily.
Finally, you need to start looking at adding content regularly to your blog. Research has found that those that create content at least 15 times a month will get 70% more leads than those that don't blog at all. Blogging also improves the number of potential inbound links you get which can significantly increase your site's ranking.
Built-in SEO Features That Are Included With Shopify
Shopify does have some inbuilt SEO features that can help you optimize your site for Google. The first thing that you can do is ensure that you have the sitemap.xml and robot.txt files. These are generated automatically and can be pushed to Google.
Your themes should also be optimized for mobiles, which is an important ranking feature.
Finally, there are some great options within the content that allows you to generate title tags, meta descriptions and more for all your website pages, blog posts, products and collections. You can also edit the alt tags for any image you upload.
If you need more SEO options, then you can also use some great SEO apps. One of the best is SEO Booster, which you can find here.
Avi Klein
Vast experience in the online world. SEO expert, Web developer and consultant to several online companies.
Read more...
. Read more about
our approach
to reviewing themes and plugins.