13 Top Shopify Apps To Build Trust – [2023]
Last modified: October 17, 2023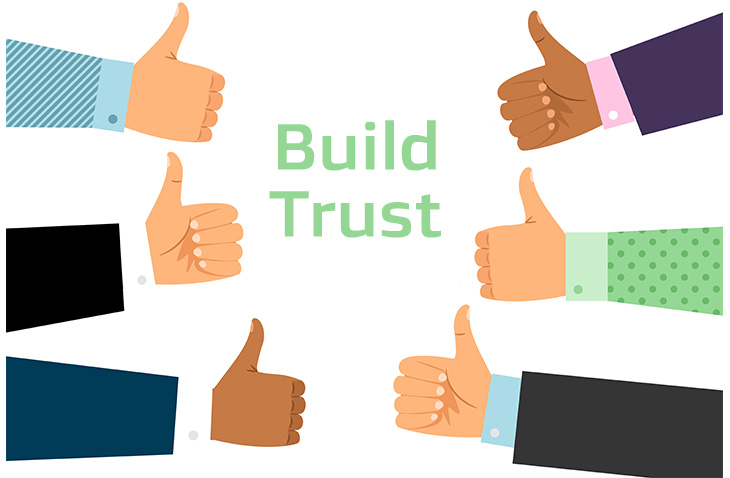 #
Image
Name

Get a Free Custom Shopify Store
1

Vitals | 40+ apps in one

2

Judge.me Product Reviews

3

Testimonials & Product Reviews

4

AliExpress Review Importer

5

Zing

6

Facebook Live Chat

7

Live Chat by Combidesk

8

Free Trust Badge

9

Ultimate Trust Badges

10

McAfee SECURE

11

Trustful - Trust Badges

12

Chataffy

13

TrustBadges

Show More
When it comes to selling online you need to establish trust with your website visitors. If you don't build trust with your audience, they aren't going to be confident that their payment details, or their purchases, are going to be safe with you. There are several ways that this can be done on your website and on your store's mobile app and there are numerous Shopify apps to build trust.
What Counts As Building Trust On Shopify Stores?
Building trust is a complicated subject in the online world. It is defined as making the customer trust you enough that they will convert. However, this is rather subjective and there is a lot of discussion about what counts as a trust-building exercise on all eCommerce stores.
Some of these articles state that having trust badges, live chat or even social media can be excellent ways to build trust. However, reviews can also be a great way for you to convince customers that you are able to handle their data and process data. Another common aspect is the speed of a website and the content on the pages. A slow website seems to push visitors away from your store. Likewise, if there are lots of spelling mistakes on your site, then you might struggle to gain the trust of visitors.
You should also be looking to add trust badges to your website. These are logos of businesses and systems that indicate that you have a system in place that is secure. Examples of this are Visa, Mastercard, PayPal, and other payment processing businesses.
So, instead of looking at one app to build trust with audiences, you should really be looking at a collection of Shopify apps to build trust.
What Shopify Apps To Build Trust Should You Be Looking For?
There are many Shopify apps to build trust that you should be looking for, and one of these should be for website performance. This should be something that can help with the speed of the website. Faster websites do convert more, with seven percent of your revenue lost for every second of load time on your website.
Another aspect you should be looking into is live chat. Live chat symbolizes that you're active in the business and always looking to answer questions from potential customers and resolve their problems.
Finally, it would be really beneficial if you found an app that offered you review functionality. Research has shown that 4 out of 5 people will trust their peers more than the company. If you have lots of reviewers saying how great your service or product is, people are going to buy from you more.
Certainly! Here's a general takeaway:
Key Takeaway
1
Utilizing Shopify apps to build trust enhances customer confidence, improves website functionality, and ultimately boosts sales and brand reputation.
2
Building trust with website visitors is essential for online selling, ensuring confidence in payment and purchase safety.
3
Website performance, including speed and content quality, plays a crucial role in establishing trust with potential customers.
Best Shopify Apps To Build Trust
Filter between free and paid
Vitals | 40+ apps in one

If you're looking for one app to complete as much of the trust factors as possible, then Vitals might be the option for you. It is really more than forty apps in one neat package to offer you a lot of powerful functions to build trust and convert customers. It does have a review importer, that can allow you to collect reviews from AliExpress. You can also request and publish your own reviews with this app.
On top of this, you can also have live chat that is provided via the FB messenger app. There are also other apps that can help you build trust, such as the trust seals and badges. These are premium badges that are there to install trust with your audience and improve conversions. There are also lots of secure payment logos that can be added to your website to show that you can be trusted with payment details. The logos included with this app are PayPal, Mastercard, VISA and others.
There are lots of other features included with this app that make it a great one for you to consider.
Vitals Highlights:
Maximum functionality to help you build a website that is highly engaging, builds trust and converts visitors into customers.
Connect with audiences through live chat functionality.
Collect reviews from AliExpress and past customers to build a library of recommendations for your products and brand.
Display trust badges to build confidence in your brand and its ability to handle sensitive information.
Judge.me Product Reviews

Reviews are the cornerstone of building trust on a website, and Judge.me does it so perfectly, you'll be long on your way to establishing a successful relationship with audiences. The app sends out review emails to those who've shopped with you in the past and allows them to complete feedback in the email. This increases the rate at which you can get reviews to your site. The more reviews available, the higher the trust you can generate with audiences.
To help build trust, this app allows past customers to post image and video reviews, so they can show your product/service in work. If a customer doesn't complete a review, the app can also send out a coupon code they can collect if they leave a review.
To help you market your business and build trust, this app then allows you to showcase your reviews across the internet. For instance, reviews can be displayed in Google Shopping, search results and on social media.
Judge.me Product Reviews Highlights:
• Site speed is not compromised when loading reviews from the review database.
• Share reviews across the internet on Google search results and social media.
• Request reviews from customers, offering a discount code for responding.
• Import reviews already collected to showcase why you should be trusted immediately.
Testimonials & Product Reviews
Testimonials and Product Reviews is a great app because it allows you to segregate reviews into two categories, those about your customer service and business in general, and those about your product. That means you can protect your brand should a product you sell not be liked by the majority of buyers. To help you showcase your reviews, you can design how the testimonials will be displayed on your website thanks to a great, user-friendly designer widget.
Reviews don't have to be text either. They can also be picture reviews, that help in building trust with audiences quickly.
All reviews collected from customers can be moderated. This allows you to find and delete spam reviews that are making your website look unprofessional. There is also a verified buyer badge that will display which reviewers are confirmed as a true buyer of the product/service. Thus, you can build more trust with your audience.
Testimonials And Product Reviews Highlights:
Build more trust with your audience by using trust badges to prove which reviews are from authenticated customers.
You can create rich snippets on search engines of your reviews.
Re-order or sort reviews with relative ease to display the best and most convincing up front and first.
Can display reviews or testimonials on any page to start building trust immediately.
AliExpress Review Importer

Dropshipping eCommerce outlets should really consider this free app as a way to build trust. You can instantly import reviews about products you sell from AliExpress. This quickly and effortlessly builds trust with your audience through the recommendations of their peers. What is even better about this app, is that it's free to install.
Even a simple import will give your audiences lots of information that will help increase conversions such as ratings, text and images. This app is the perfect option for those who are new to business or are struggling to collect your own reviews.
AliExpress Review Importer Highlights:
A free app to help those on a tight budget.
Have review ratings, text and images of products you sell within a few clicks.
Can restrict what reviews are imported to your store based on several factors you choose.
Translate reviews into English to increase the number of reviews you can use.
Zing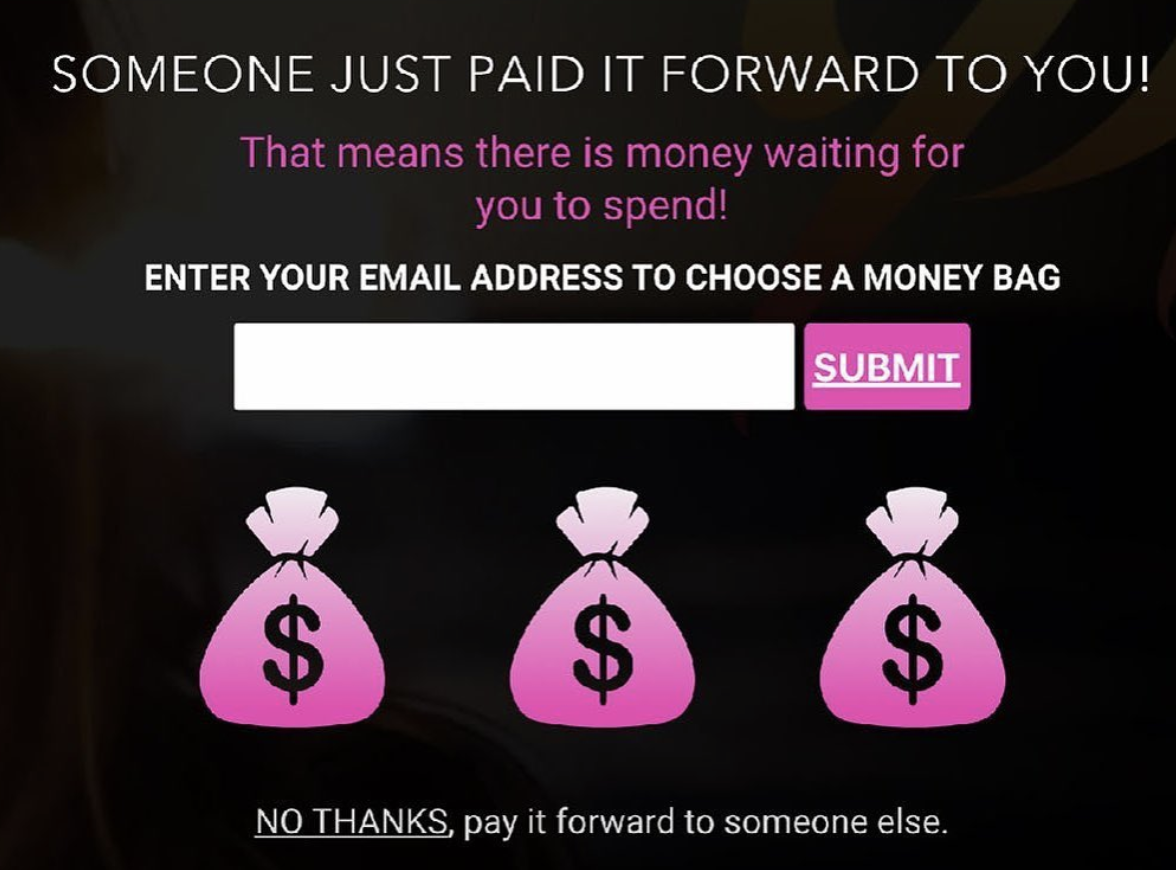 The World's First Pay It Forward Solution For Shopify Stores. This app takes building trust to the next level.
Zing Highlights:
Recover Revenue
Skyrocket Email opt-Ins
Cultivate Good Will
Free Yourself From Coupon Codes!
Facebook Live Chat

Facebook is one of the biggest social media networks available online. The network has a lot of great features that businesses can use to build trust and communicate with potential customers. This app takes advantage of that by allowing you to use the Facebook Messenger system to host a live chat function on your website.
Facebook Live Chat allows customers to contact you via your website. Conversations can be had, as if they're happening on Facebook. This allows for conversations to be saved for use later on. This helps build trust and can help you to maintain the same brand image across your conversations. And with the messenger loading asynchronously on your website, there is limited impact on your site's performance and speed.
Facebook Live Chat Highlights:
Connect with more than one billion Facebook users.
Keep a record of the conversations you've had with visitors to your website to ensure that promises are kept.
Doesn't slow down your website.
A great way to build trust.
Live Chat by Combidesk

Speak to your visitors in real time by adding chat software directly into your store's site. There are lots of functions that make this live chat system a great way to build trust with audiences. For instance, the live chat interface is aesthetically pleasing, easy-to-use and information from the chat operators/website visitors can be populated where it is needed. This makes it quick and simple for everyone to log on and start talking.
Live Chat by Combidesk allows you to track visitors by seeing what they've got in their basket, where they've been on your website, and whether they are a new or returning visitor. This allows you to create chat conversations that are more relevant to the visitor which also helps to build trust.
You can also build trust by having message templates to improve response times and improve consistency. There is also the option for you to build a Q&A smart responder where questions asked frequently can be automatically answered by the AI.
Live Chat by Combidesk Highlights:
Speak with visitors to your site in real time and have all the information you need to answer their questions with more relevance.
Track the chat histories you've had with visitors in the chat dashboard.
See what customers have had in their carts and what other products they've been looking at.
Automate your chat with automated responses and chat templates.
Free Trust Badge

This app allows you to add more than 280 free premium badges that instill trust with your audience as soon as they land on your page. There is a free and premium version of this app. The free version allows for trust badges to be added to your website's product pages. The premium version allows you to add the trust badges across your site to build trust quicker and easier.
To help with aligning the badge designs to your site's design, you can customize the message, colors and other elements to blend seamlessly into your website's design.
Free Trust Badge Highlights:
More than 280 trust badges you can use to build trust.
Customize the look of the trust badges on your website.
Add trust badges across your site.
Free version available.
Ultimate Trust Badges

Add more than 100 free badges to your website's design that can be customized with different messages, colors, alignment, size and other aspects. There are lots of stunning designs incorporated within this free Shopify app to build trust.
All badges can be added to the product page, site footer, cart page and other pages or sections on your website to ensure customers know they can trust you. The badges used by this app are fully mobile ready, so even mobile shoppers know they can trust you.
Ultimate Trust Badges Highlights:
Build trust with audiences with this free app.
Change the design of the trust badges to closely match your website's design.
More than 100 badges to choose from.
A free app for your website.
McAfee SECURE
Privacy and data theft is a huge concern for customers these days. That is why they're looking for sites that have the best security. McAfee is a well known security program and having this trust badge on your website is one way that you can showcase that your site is secure with personal information on your site.
While the app is free, you do need to pass tests. Plus, if you have more than 500 visitors per month, you might need to pay an additional fee.
AcAfee SECURE Highlights:
A free to install app to help build trust.
Tell customers your site is secure by passing some tests.
Free display to first five hundred visitors.
Helps to improve sales.
Trustful - Trust Badges

If you're looking to build trust across your site then this is the app you're looking for. You can use more than 30 different badges to build trust and provide key messages to visitors. Examples of badges included are things like guarantees, deals and shipping badges. This can help you gain the trust of your audience quickly.
The badges take only minutes to setup on your website and therefore, by the end of the day, you can start to build the trust in your site with the audience.
Trustful – Trust Badges Highlights:
Use more than 30 badges to prove you can be trusted.
Include items such as guarantees, deals and shipping badges on products.
Works for desktop and mobile users.
Easy-to-use, even for those not use to using Shopify.
Chataffy

You can't always be on your store monitoring chat. Therefore, if you aren't there, all that trust built by having live chat on your website can be undone by there being no agents available to talk. That is where this chat app/service can be very helpful. It is an app that connects your store to professional chat operators that can react to customer queries at any time.
While this is an expensive service, it is important. Research has shown that the biggest time for sales is late on a Sunday or Monday. This might be a time when you are sleeping. However, with the app, you can be sure there is always going to be a professional customer service agent ready to take the customer's call.
This can result in a great trust boost. This is because a company that can maintain a 24/7 chat facility appears to be a bigger brand. All the operators are trained about your brand and how they should respond to questions. At the same time, should there be a problem, the operator will send you an email to see if you can train them how to respond better next time that question comes up.
Chataffy Highlights:
High quality chat apps installed on your website, manned by professional chat operators.
Spend less time servicing customers and more time building your website's profile online.
Agents go through regular training to learn more about your branding and how to respond.
Can have chat functionality at all times of the day.
TrustBadges
Within minutes of installing this app you can set the default trust badges to display on your website. You can customize all the messages and trust badges so they are aligned with your store's designed. The badges are automatically displayed on all product pages without the need of any coding.
Trust Badges Highlights:
Build credibility within minutes with the use of customized trust badges.
Customize badges to match store's design.
No coding knowledge needed.
Easy installation.
Enhancing Customer Trust With Shopify Apps
Building Confidence with Transparency
The pivotal role of trust in the e-commerce landscape is well understood. Customers entrust not just their money, but their personal and financial information to online stores. Always highlight the impact of transparency on customer confidence.
Implementing clear and accessible privacy policies, displaying certifications, and offering easy control over personal data are essential steps in building this trust. Tools that streamline compliance with regulations like GDPR ensure that customers always feel secure.
Utilizing Social Proof
The power of social proof in driving conversions and building trust is evident. Positive testimonials, customer reviews, and visual proofs are integral in assuring potential customers of the quality and reliability of offerings.
Automated systems to collect and display genuine feedback ensure that new visitors can instantly see the positive experiences of previous customers. This approach is rooted in a deep understanding of consumer behavior, honed over years of practical experience.
Security Measures
Security is a cornerstone of trust. Incorporating robust security protocols ensures that every transaction is protected. Stores should be scanned for potential security issues, and certifications should be displayed to attest to the safety of shopping.
The importance of not just implementing security measures but also communicating them effectively to the customers is paramount.
Optimizing User Experience With Shopify Apps
Language and Accessibility
In a global marketplace, language can be a barrier or a bridge. Making it a bridge, stores can be equipped with translation features, making them accessible to a diverse audience.
The uplift in trust when customers can shop in their native language is significant, making this a standard feature, not an exception.
Customer Support
The belief in the human touch is universal. Always available for one-to-one conversations, addressing queries and concerns in real time is essential.
Integrated systems that facilitate seamless communication ensure that every customer feels heard and valued. Direct communication is irreplaceable in building lasting trust.
Customized Shopping Experience
Every customer is unique, and tailoring the shopping experience to reflect this diversity is crucial. Features like customized access and exclusive offerings are part of a strategy to make every customer feel valued.
The impact of personalized experiences on customer loyalty and trust continues to be a focus of innovation, backed by extensive experience and expertise.
Key Features of Shopify Apps to Build Trust
Real-Time Customer Reviews and Testimonials
One of the most effective ways to instill confidence in potential buyers is through the display of real-time customer reviews and testimonials.
These features allow visitors to see the positive experiences of previous customers, offering a genuine insight into the quality and reliability of products and services. Incorporating a system that automatically collects and displays these testimonials can significantly enhance the store's credibility.
Security Seals and Badges
Security seals and badges are essential elements that reassure customers of a safe shopping environment. These icons visually communicate that the online store has met specific security standards and that transactions and personal information are secure.
The presence of these badges is often a determining factor for customers contemplating a purchase, as they signify a reduced risk of data breaches and fraud.
Customizable Trust Badges
The ability to customize trust badges allows for a cohesive integration with the store's design, ensuring that they complement the aesthetic while still standing out to visitors.
Customization ensures that these essential elements of trust are not only functional but also contribute to the overall user experience, balancing assurance with visual appeal.
Privacy and Compliance Features
In an age where data privacy is a paramount concern, features that ensure compliance with international privacy regulations are indispensable. These include tools that facilitate GDPR compliance, transparent privacy policies, and options for customers to control their personal data.
Such features not only build trust but are also integral in meeting legal requirements.
Enhanced Customer Support
Prompt and effective customer support is a key feature that elevates the customer's experience, fostering trust. Features such as live chat, comprehensive FAQs, and responsive support tickets ensure that customers' queries and concerns are addressed in real time.
This immediate support underscores a commitment to customer satisfaction and builds confidence in the brand.
Transparent Shipping and Return Policies
Clear and straightforward shipping and return policies eliminate ambiguity and foster trust. Detailed information on shipping times, costs, and return procedures offers customers clarity and confidence in their purchases.
Transparency in these policies reduces hesitancy and can significantly impact the customer's decision to proceed with a purchase.
Conclusion: 13 Top Shopify Apps To Build Trust
There are many ways you can build trust with audiences. The Shopify apps to build trust above are the best options for building trust in several areas including chat, trust badges, and reviews. With a host of these apps, you can really turn your Shopify store into a powerful eCommerce website. Which app/apps will you use?
FAQs
How do Shopify trust-building apps affect the customer's shopping experience?

These apps enhance the customer's confidence in the online store, leading to increased engagement and higher conversion rates.

Can I use multiple Shopify apps to build trust simultaneously?

Yes, using a combination of apps can address various aspects of trust-building, from website performance to customer reviews and security badges.

How do I choose the right trust-building app for my Shopify store?

Consider your specific needs, such as improving website speed, adding trust badges, or integrating live chat, and choose an app that addresses those requirements.
Avi Klein
Vast experience in the online world. Shopify Expert, SEO expert, Web developer and consultant to several online companies. Read more about
our approach
to reviewing themes and apps.