10 Best Shopify Bing Shopping Apps – [2023]
Last modified: December 8, 2023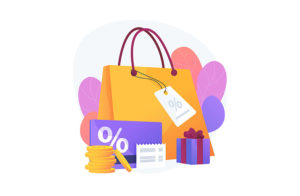 #
Image
Name

Get a Free Custom Shopify Store
1

Bing Shopping

2

Muzaara Bing Shopping Feed

3

GMCFeed

4

Facebook & Google Product Feed

5

Shopping Data Feed Service

6

FeedAPIs For Bing Shopping /MS

7

S&O for Google Feeds & Ads

8

Data Export Reports

9

Feed For Google Shopping

10

Facebook, Google Shopping Feed

Show More
While Google has all the popularity and the majority of the worldwide market when it comes to searches, Bing does have regular users who complete searches every month. Therefore, it's a good site for you to advertise your products on, as you could be missing out on potential leads if you don't. To help make the task a little easier, you could use one of the Shopify Bing Shopping apps.
Why use one of the Shopify Bing Shopping Apps?
There are many reasons why you will want to be using one of the numerous Shopify Bing Shopping apps. For starters, it offers you a wider audience and the cost of advertising on Bing can be more lucrative. The costs can be lowered because there's less competition. Fewer competitors allow you to rank higher in paid results and get more visibility for your business.
Bing might not have the best market share in the world, at just under 3%, but it does have a competitive system. The search results are just as good as those on Google, and the shopping results can look just as good. Bing Ads tend to reach older audiences who are more educated and have higher disposable incomes. Those in the financial industries often have better results from Bing Ads.
So, it depends on your audience and who you would like to attract. If you're selling high-end technology or jewelry, then Bing Ads might be the best place for you. However, if you're selling low-ticket value items, then you might want to stick with Google Shopping.
Key Takeaways
1
Shopify Bing Shopping apps offer efficient product listing and management on Bing.
2
Shopify Bing Shopping apps target Bing's unique audience, potentially increasing store revenue.
3
Key features of Shopify Bing Shopping apps include automated syncing, campaign management, and detailed analytics.
Best Shopify Bing Shopping Apps for You:
Filter between free and paid
Bing Shopping
This app allows you to send your store's products direct to the Bing Merchant Centre, so you don't have to enter them manually yourself. The app is built specifically for Bing and therefore, you will have all the tools you need to improve your brand's results on Bing. The app will also help you get your store's products approved within the Merchant Center, then you can have a Bing Ads Shopping campaign configured and started and then begin attracting audiences from Bing.
The visibility of your products will be across the network and includes Bing Search, Bing Image Search and Bing.com/Shop. The app is really powerful with instant feed generation once installed on your store, and it will update all the product information if you make any changes to the product details or price.
The app also allows you to have variations. Therefore, if someone is searching for a product that has a blue variant, you can advertise that as well.
To help you manage your adverts, the app will allow you to choose only the collections that you would like imported into the Bing Merchant Center. In addition, you can choose whether the app will send the SEO titles and descriptions or not. There's also some integration with a Google Shopping App, allowing you to use additional product attributes.
Bing Shopping Highlights:
Choose which collections you want to advertise on Bing.
The app automatically sends the products to Bing for approval.
Manage your campaigns with ease.
Automatically updates your products in Bing for ease of store management.
Muzaara Bing Shopping Feed

List your store's products on Bing Shopping with ease. You can automatically connect your store to the Microsoft (Bing) shopping network and create visually engaging ads that can allow you to attract the audience you want to get to your store. The app can import a lot of data about the products including images, product ratings, promotions and more. With the app, more than one of your products can be shown within the same set of results, giving you more chance to attract audiences to your website.
The app is really easy to install and configure on your Shopify store. All you need, is to be in one of a few countries, including: Australia, Austria, Belgium, Canada, France, Germany, India, Italy, the Netherlands, Spain, Sweden, Switzerland, the United Kingdom, and the United States. Then, when you're established, you can advertise over a wide network of sites including Bing, Yahoo and AOL.
Muzaara Bing Shopping Feed Highlights:
Import your products to the Microsoft Shopping Center.
Advertise in numerous countries from a single dashboard.
Easy installation and configuration.
A wide network of advertising partners to get you in front of a larger audience.
GMCFeed

Bing isn't the only shopping channel that you might want to advertise on. And you probably don't want to be managing the subscriptions and dashboards of lots of different shopping channels. That's why this app might be one of the best options for those looking to advertise on Bing and elsewhere. This app is the only one you will need to optimize and synchronize your products with Google, Facebook, Instagram, Bing, Pinterest and other popular sites that are used by consumers across the world.
The app works by synchronizing your website's products with all the shopping channels mentioned above. It will include lots of information about the products so you can provide the most useful information to the customers. The products are included in a feed URL, this feed URL is compatible with all the shopping centers and just needs to be entered in the right field on the website. The app will then do the rest for you.
When you make changes to your website's products, the updates are pushed to all the channels. This happens at a set time, every day. You can also use the inbuilt tool on the app that can help you optimize/correct the data. This is essential if any of the shopping channels find a mistake or need a correction.
To help with marketing your products on these feeds, you can change descriptions and titles of the products within the app. You can also set a custom filter that will only send the products that you want to be listed and sold through these channels. The app works with stores that have 70,000 SKUs or fewer.
GMCFeed Highlights:
Can be used for stores with up to 70,000 SKUs.
Automatically updates the products if there are changes, once a day.
Can optimize listings to get more attention.
Easy to use and manage lots of different sales channels in one place.
Facebook & Google Product Feed
While the name of this app doesn't mention Bing, it is a multichannel app that can import your products from your store into 30+ channels. This includes Google (all regions), Bing, Facebook, Instagram, Pinterest, Myshopping and more. The import of the data includes lots of details that can help customers to make informed decisions. For instance, it will include title, categorization, price, sale price, age group, ISBN, color, size and lots more.
The app can therefore offer you a great way to get your website's products to lots of different audiences and increases the chances of you making a sale. There are also lots of features that can help you sell more. For instance, there is product mapping, which allows you to ensure product attributes are correct with the requirement of the shopping center. You can also optimize titles for your website, increasing the chances that search engines will find your products and include them in results.
There are also inventory rules that allow you to set what new products are imported and ready to be sold on shopping engines. There are also weight conversion for those who need weights in a different format than what you're offering.
Facebook & Google Product Feed Highlights:
Get your products listed on more than 30 Shopping channels.
Import lots of details that customers can use in search results.
Ensure products are fit for the shopping channel with product mapping.
Easy to use and works with all themes and other apps.
Shopping Data Feed Service
This app specializes in delivering an optimized data feed for your Google Shopping, Bing Shopping, Facebook shop, Pinterest, Connexity, ShareASale and many other channels that you might use. The developers of this app claim that their software helps their clients to submit millions of unique lists every day. And most of their customers are small to medium-sized businesses.
The app has been fully translated for international feeds on Google and other systems. The developers have also added on inventory item cost and levels by location for use in any feed. There's no charge for this app to be installed, and the developers are offering a month free for the app's use. After this, it's pay as you go with automatic billing of your usage.
There are a wide range of functions for this app. This includes a list and view of products. There's also the ability for you to filter products to get a better look at what is being sent to the shopping channels. Any errors that have been noticed on the shopping channels can then be seen within the app's dashboard, and you can fix them on your store.
Any updates to your products can be automatically sent to your shopping channels for immediate distribution. And you can analyze the performance of your products with ease.
Shopping Data Feed Service Highlights:
Expert service provided by a team of developers in the US.
Works with dozens of shopping channels to help you reach a wider audience.
Update product information on demand.
Free installation and a free month's trial of the service.
FeedAPIs For Bing Shopping /MS

This app allows you to list and synchronize your Bing Shopping feed with numerous attributes. This includes any that are included on the Google Shopping platform, variant images, product conditions, price, sale price, gender, age group and more.
The app supports the German requirement of having to mention shipping information, therefore, if you're selling to the EU, this is a must-use app. The app also allows you to select the search engine optimized product titles/descriptions, like you would do for Google Shopping, allowing you to maximize the results on your website.
The app also allows you to use custom labels, so you can filter products to create numerous and unique campaigns/Ad Groups. This allows for better control and management, which will help you improve the ROI of campaigns and prevent overspending on your campaigns.
The app has worked for stores that have more than 100,000 products. Therefore, it can handle most stores that are on Shopify.
FeedAPIs For Bing Shopping /MS Highlights:
Works with Google and Bing.
Can support 100,000 SKUs on a store.
Is compliant with German rules on marketing online.
Can help you improve your ROI.
S&O for Google Feeds & Ads

This app offers you a lot to help you manage your Google and Bing Ad feeds that can help bring traffic to your store of interested customers looking for specific products. The app offers you a free ad tool when you have less than 10,000 products, and you can also get access to a free campaign manager if you spend up to $500 per month on your advertising campaigns.
The team that supports this app offer live chat support during working hours, allowing you to build the best business with great help.
The app allows you to connect your store to numerous other shopping fronts including Facebook, Google, Bing and Instagram. You can then import your products and send them automatically or just when you want. Then the dashboard can help you create, manage and optimize campaigns on Google and Bing with ease.
Therefore, you can increase sales on your website easily and without too much fuss.
S&O for Google Feeds & Ads Highlights:
Get the support you need to build great Google and Bing campaigns.
Import your products on demand.
Free feeds when you have fewer than 10,000 products.
Easy to use and optimize.
Data Export Reports

This app allows you to automate, customize, summarize and analyze your data from the Bing shopping channels. Therefore, you can see what customers are clicking on, where they are going on your website, what they're buying and how much money it is making you. This can help you make important budgeting decisions.
The app is also a good report generator for other areas of your business. There are more than 10,000 possible reports that can be created for your store, each helping you to make important decisions on your business. If you need help creating a report, then you just need to speak to the development team.
Data Export Reports Highlights:
Create reports to see how your products are selling on Bing.
Find out more information to help you customize your campaigns.
Can use the app for other reports.
A team of developers can help create custom reports for you.
Feed For Google Shopping

This app supports more than 50,000 other Shopify stores for creating adverts across numerous shopping channels including Instagram, Bing and Google. The developers have created a tool where you can import your products into lots of different shopping channels and then customize the data for the best optimization. You can use tags that allow you to optimize who sees the products and a dashboard for creating campaigns within just a few clicks.
There is support for any kind of problem that you might have, helping you to achieve the best results from your campaign. There is also support if you want to migrate from another app to their own.
Feed For Google Shopping Highlights:
Can migrate data from other apps directly into this one.
Can upload any number of SKUs to dozens of shopping channels.
Easy to use support to help you make the most of the app.
A dashboard that allows you to create your campaigns regardless of where you want them to run.
Facebook, Google Shopping Feed
This app allows you to run shopping results on numerous channels. This includes Bing, Google, Facebook, ShareASale and more. The developers are very experienced in building campaigns and can help you if you've had a suspension issue with Google. When you install the app, it takes less than five minutes to get your Google or Bing advert created and going.
You can list all the variants of your products on this feed with ease. This can help you reach those customers who are being very particular with their shopping searches.
The app developers can help you get all kinds of data into your feed. This can include color, age, size and more. This can help you be more relevant to shoppers and attract more audience of the right buyers. So you can experience better ROI from your campaigns.
Facebook, Google Shopping Feed Highlights:
Connect your store to your Facebook, Google and Bing accounts with ease.
Get help fixing numerous issues, including account suspension.
Lots of different shopping channels included.
Improve the ROI of your campaigns with ease.
Conclusion: 10 Best Shopify Bing Shopping Apps
When it comes to generating your Bing shopping campaigns, you will want to use one of the top Shopify Bing Shopping apps. There are numerous apps that can help you, with the ten listed above the best on the Shopify app store. So which one will you install?
FAQs
Are Shopify Bing Shopping Apps suitable for small businesses?

Absolutely, these apps are designed to cater to businesses of all sizes. They offer scalable solutions to grow with your business needs.

How user-friendly are Shopify Bing Shopping Apps for beginners?

These applications are typically designed with user-friendly interfaces that incorporate well-structured guided setup processes and user support mechanisms, ensuring an accessible and effortless user experience.

Can I target specific customer segments using Shopify Bing Shopping Apps?

Certainly, these apps enable precise marketing campaigns, facilitating targeted outreach to specific demographics or interests within Bing's platform for optimal results.
Avi Klein
Vast experience in the online world. Shopify Expert, SEO expert, Web developer and consultant to several online companies. Read more about
our approach
to reviewing themes and apps.