Top 10 Shopify Booking System Apps – [2023]
Last modified: April 23, 2023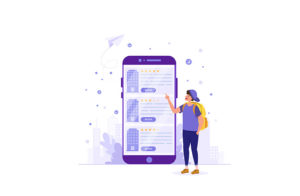 #
Image
Name

Get a Free Custom Shopify Store
1

Restaurant Table Management

2

Booking App by Webkul

3

BookThatApp

4

Rentals and Reservation

5

Timlify

6

Appointment & Booking Pro

7

Bookings on Messenger

8

Sesami: Appointment Booking

9

Tipo Appointment Booking

10

BookedUp

Show More
When you operating a service based business using a Shopify store, you might need to have a booking system. This will help you manage when customers can come into your store. There are several niches that might need this. For instance, restaurants, barbers, holiday rentals and more. Using one of the Shopify booking system apps makes the process for the customer easier and more effective. It also saves you plenty of time.
What To Look For When Installing One Of The Shopify Booking System Apps
When you want to install one of the Shopify booking system apps, you need one that will match your specific requirements. Your niche is going to be different from others. For instance, those who operate a barber's shop might need staff management tools, hourly appointments and things like this. However, those that sell holiday cottages might need bookings for days with the ability to offer customization of the holiday.
There are numerous Shopify booking system apps available on the app store. Knowing which one is right for you can be challenging. So, we've started the work for you and created a list of the top 10 apps. These offer a range of features that can help you build a successful service business. Which 10 made our list?
Filter between free and paid
Restaurant Table Management

This app helps restaurant owners specifically, but it could be used by numerous other businesses in theory as well. There are lots of great features that help you to manage anywhere you might have a table service or another similar business. There's a table management functionality that allows you to book in customers and then manage the capacity of your business. You can also see the availability of the spaces/tables within your business. You can also pre-book customers so there are less disappointments that would otherwise happen.
When a customer arrives, you can assign them to a table, and as they make orders, you can assign those products/services to them. At the end of the stay, you can offer them an itemized bill.
From the orders menu, you can see all the orders from your tables. And you can also see what previous customers have ordered. Therefore, you can calculate total costs and see trends and patterns in your business. This is great for resource and supply planning for your business. The analytics can also be used to determine the total costs, total order values and much more.
Restaurant Table Management Highlights:
You can manage tables/sites with ease from your Shopify POS system, making your business much more effective.
Keep table orders all within the same place and process all payments through your Shopify store.
You can claim a free seven-day trial, allowing you to see if this app can help your business.
See trends within your business with statistical analysis available on past orders.
Booking App by Webkul

This versatile app is suitable for any business that has rental products/time. It can be great for those who want to sell training spots, equipment or even restaurant tables. You could also rent out holiday homes or private rooms online without having to speak to your customers. The system works very easily. You can create products and then book customers yourself through the admin system or tell customers to use the website. The customer could even book out several items at the same time.
Each product on your website can have the 'add booking' feature on the page. Therefore, customers can have access to an easy to use system on your website. And with the mobile-friendly look, customers can even make the bookings when on the go, like on their way to work, or on the way back.
From your administrator point of view, you can approve, reschedule or cancel any reservation that is made via your website. You can also send customer reminders, notifications and more from the administration pages in the backend of your Shopify store.
And to help you take payment, the app is completely compatible with the Shopify POS system. Therefore, there is little else you need for your rental/booking side of the business.
Booking App by Webkul Highlights:
You can approve, amend or cancel booking from customers through your Shopify website admin panel.
Use your Shopify POS system in conjunction with this app to take payments from bookings.
Users can make their own bookings on your website with the 'Add Booking' feature.
Could be used to rent out single products or an entire room/building.
BookThatApp

This is an easy-to-use and very versatile app that makes bookings easy for your customers. They can book your products, equipment, rooms and more from their desktop or mobile even when you're physically not open or working. Therefore, you don't miss out on potential sales.
You can also have the availability of products/rooms/staff viewable in real-time for your customers to see. Therefore, if someone is browsing your site and another customer takes the time, then the option will be gone for other customers immediately and especially those who are current browsing. This prevents customers getting annoyed when they find out their preferred time is now gone halfway through the checkout.
You have complete control over the schedule for your equipment/rooms/etc.. You can set opening hours, how long bookings can last for and you can restrict the days bookable to those that you're open. You can also set 'lead times' to prevent customers from booking something immediately and then not being able to use it.
Customers who make bookings in advance can have reminders sent to them via email or SMS. And once the booking has been completed and the customer fully paid for their experience, you can follow-up for feedback with an email. This is a great way to gain social proof and reviews from your customers automatically without having to complete any work.
There is an administration section that can help you manage your bookings easily. This includes the ability to see what bookings have been made for the day, week and month. This can help you plan your staffing and supply needs more carefully.
BookThatApp Highlights:
Compatible with all Shopify themes, this includes grid-style and the latest, colorful themes.
Customers can complete a booking whenever they want through your website.
You can manage your business' bookings from inside your Shopify admin center.
You can place restrictions on bookings to ensure they're profitable and suitable for your business.
Rentals and Reservation
Rentals and Reservation is a powerful and easy-to-use booking system for Shopify online stores. Your customers can book your products/equipment/rooms and more from your website with ease and you can include all the latest availability of the products/equipment/rooms available to book so customers can book exactly what they want, when they want it and without the fear that a booking could be canceled because of a double booking.
You can also set reservation policies in place to protect your business. This can including the numbers, timing and more. You can blackout times when you can't have any bookings, either because you're closed or because there are other restrictions in place. And you can set lead times on bookings, to ensure that you have enough time to prepare for your customers.
You can also set specific pricing for reservations. This can allow you to take the money before the customer arrives. While some businesses, i.e. restaurants, might not be able to do this, other businesses might find it beneficial.
Rentals And Reservations Highlights:
An easy to use app that allows you to have bookings made, even when you're not working.
Can add numerous restrictions to the system to prevent unworkable bookings from being made.
Great for those with limited spaces/equipment for hire.
Can request payment up-front, great for protecting your business from people making bookings and not turning up and paying for their space.
Timlify
Timlify is one of the most versatile apps that can allow you to create time slots for your equipment, products or training time and then customers can make bookings through your website. You have complete control over the availability over your products/services. You can create schedules, time slots and more and when you don't want something to be available, you can block it out and prevent customers from making the booking.
The app has lots of flexibility built into it. You can set everything in the backend of the Shopify admin section. The client-facing end of the booking system is fully responsive. Customers can see the availability of time slots whether they're using a mobile, tablet or desktop. And if you have any experience website design or coding, then you can add functionality using the custom-CSS options.
Timlify Highlights:
Automatically generate time slots for your business that can help attract customers.
Is fully responsive, so customers can make booking on whatever device they're using.
Add functionality to your website with the use of custom-CSS.
Lots of options to help you manage your booking system, so you can be sure to give your customers a great service.
Appointment & Booking Pro

This is a rather simple booking app that allows you to manage appointments on an hour or minute basis. The application comes with more than 20 themes, so you can choose the theme that closely matches your business from the available options. Therefore, you can be sure to have the right feel and needs of the booking on your website.
The app allows you to search, organize and analyze your appointments in a clear manner that helps you understand more about trends in your business. You can also see the earnings from bookings to help you find ways to maximize growth opportunities.
To help with engagement with customers, there are numerous automatic emails that you can send, including reminders and booking confirmations. And this app can handle multiple locations, staff and equipment, with individual tables for each, and with the smart calendar, you have the ability to manage timelines with precision.
Appointment & Booking Pro Highlights:
Analyse the bookings in your business at a quick glance.
Can have numerous tables and booking forms for different rooms/staff/equipment/locations/etc..
More than 20 themes to choose from, so you can create a booking interface that matches your needs better.
Administer your bookings with ease from inside the Shopify admin pages.
Bookings on Messenger

If you offer a local delivery service for your customers, it can be hard for them to book with you unless you can arrange a time. This could be done manually, but this can be frustrating for them when they can't get a hold of you or you can't get a hold of them. However, this app takes that pain away by offering a way for customers to book a local delivery with you through Facebook or Facebook Messenger.
This trusted chatbot offers you the chance to get customers to choose when they can pickup their items from your store or when you can deliver it to them. At the same time it can offer you a way to have a chat system on your website. All this can happen immediately after the checkout page. The customer can select the date and time of the pick up their order, based on the availability of you and your staff.
Customers can also choose their pickup preference, including whether they want a curbside pickup.
Bookings on Messenger Highlights:
Can be used for live chat functionality on your website.
Customer can request specific delivery/pick-up instructions.
Organize and book delivery slots for your customers using the automated system.
Free to install and use.
Sesami: Appointment Booking

Sesami is a booking app that helps you sell appointments for your business and allows you to maximize revenue while also optimizing your team's efficiency. Your customers will get a more personalized experience that will build into positive reviews and repeat custom. The app allows for customers to book their own appointments on your website and pay for them directly through your website or via the Shopify POS.
This app can be used online or your staff can use the app to help customers in-store/in the office. Therefore, there is a lot of versatility within the app. The app can support worldwide time-zone support and can also be used in multiple languages.
When a booking is made, the app can also sync the booking to your Google calendar. This allows you to stay more tuned-in to what is going on in your every day. Great for those who have a hectic schedule.
Sesami: Appointment Booking Highlights:
Link your Zoom, Google Hangout/Meet and other audio/video conferencing tools to the app.
Process customer cancellations from within the app.
Send out notifications, email confirmations and more with the calendar event file.
Take payments for your appointments online.
Tipo Appointment Booking
This powerful tool allows you to create a smooth booking experience on your store with quick and painless steps, fast loading and a beautiful design that will impress guests. The app can be used for numerous businesses, including educational settings, doctor surgeries, professional services and more. The customer will find the appointment booking aspect very easy to use.
The app allows for synchronization between your app and the Google Calendar or Apple Calendar, so customers will never miss their appointment once they've booked it. And you can track all appointments with detailed information such as the status, date/time, customer, employee and location. There are numerous filtering options too. Plus with all the analytic tools available, you can discover new trends and information that can help you with email, SMS or push marketing campaigns.
The app allows for customizable designs. Therefore, your booking system can blend right into your website's design, no matter what color scheme is being used. At the same time, you can change the font and background image for your own preferences.
Tipo Appointment Booking Highlights:
A free, yet powerful, Shopify booking app that you can use for numerous purposes.
Change the color, font, background image and more of your website.
Great suite of analytical tools for you to use.
Synchronization with Google Calendar and Apple Calendar.
BookedUp
If you use either Calendly or Acuity for your meetings/appointments, then you know that your customers need to leave your site to make the appointment. Bookedup changes this by allowing you to have a popup widget that allows for bookings to happen on your store.
This improves the conversion rate when using Calendly or Acuity and improves revenues and also trust with the customer.
The app supports both the free and premium versions of Calendly and it also helps with double booking protection, timezone detection and more.
BookedUp Highlights:
Use Calendly or Acuity on your website and allow customers to make bookings without leaving your site.
Improves conversions when you use one of these apps.
Can use free or premium versions of Calendly.
Offers numerous protections for your business.
Final Word: Top 10 Shopify Booking System Apps
If you're looking for one of the top Shopify booking system apps, then the ones above won't disappoint. They have numerous advantages and can take your business to the next level. However, not all are the same and it will depend on your business' needs as to which is better for your business. So, which Shopify booking system app will you use?
Avi Klein
Vast experience in the online world. SEO expert, Web developer and consultant to several online companies.
Read more...
. Read more about
our approach
to reviewing themes and plugins.