The 10 Best Shopify Custom Product Themes
Last modified: August 6, 2021
Custom products are becoming very popular these days with more shops offering print-on-demand products from books to mugs and t-shirts. There is a great opportunity for you to earn lots of money by selling custom products on your website. However, for this to become a reality, you might want to consider one of the best Shopify custom product themes for your website.
What are you Looking for in the Best Shopify Custom Product Themes?
When you sell custom products, you're not going to have a high level of competition. For example, if you sell a mug that has been customized by you, you are likely to be the only one selling that exact product. If you're selling products that customers can customize, then you need to rank highly to get interest.
That means that your Shopify custom product t
hemes should be optimized for search engines. This should include being fast, having potential for keywords and more. Above 60 to 80% of your website traffic should come from search engines.
Once you're getting in the traffic from your website, you should be looking at converting that traffic. This can be done easily with the right theme. So look for a theme that can help you convert more traffic. There are several things that can be done to help you convert traffic. This can include countdown timers, call-to-actions and more.
#
Image
Name

Get a Free Custom Shopify Store
1

Artisan

2

Streamline

3

California

4

Booster

5

Plain

6

Boundless

7

Beyond

8

Startup

9

Expanse

10

Palo Alto

Show More
Filter between free and paid
Artisan
Artisan is a stylish theme that has three attractive styles to choose from. This is a great set of options that allow you to create a design that is matched to your style of customized products. You can also offer a masonry-style layout image gallery for showing customers what they can achieve with your custom products. You can also integrate images with your Instagram account. This is a great way to attract traffic to your brand.
You're also able to create a pricing table on this theme. This can be great if you offer bundles or discounts with your offers.
Artisan is perfectly suited for the niche and you can build trust with your audience thanks to a great testimonial section. This is another way to show customers why they should buy from you and can increase the number of orders that you get.
Artisan Highlights:
This has a great image catalog that can impress guests who arrive on your website.
Choose from three great styles for your website's design.
You can optimize your website for higher levels of traffic.
Testimonial section can allow you to build higher levels of trust with your audience.
Streamline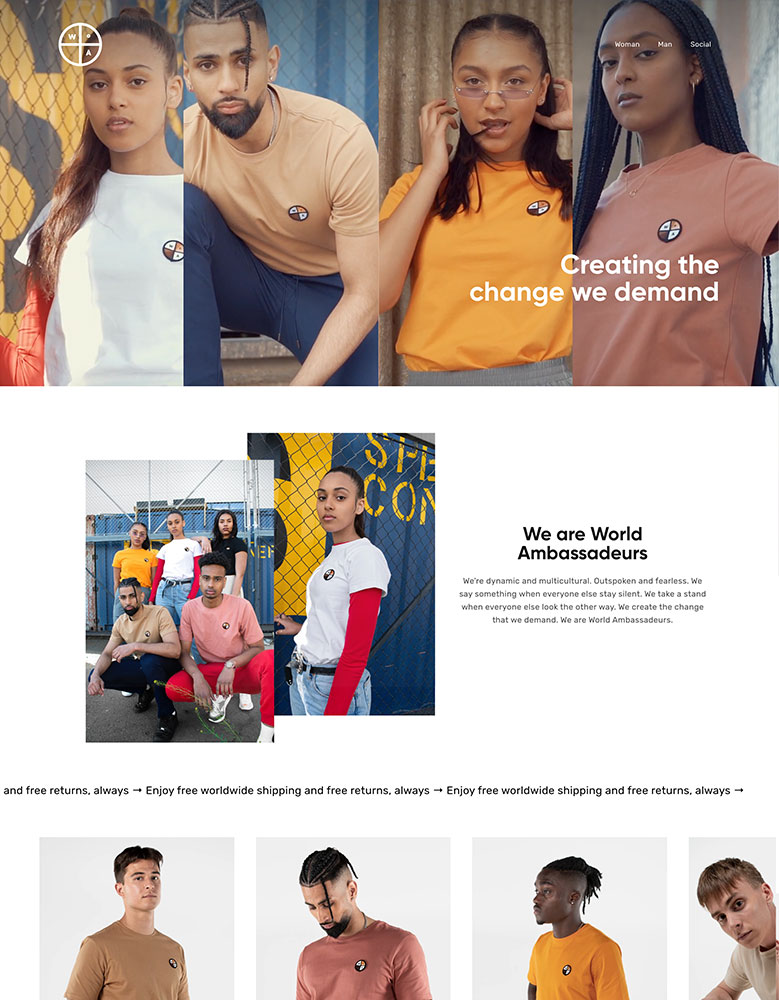 Streamline is one of the top themes that can be used on Shopify within any industry, it is often used by brands who offer customization with their products. The theme is designed for those who want to tell a story and this can get audiences to be emotionally engaged with your brand and therefore increase conversions.
If you expect your audience to be on their mobiles, then this is also a great theme for you. It is very light on code and is highly responsive to the device being used. So no matter what device your customers are using, they're going to be able to use your website with ease. This also helps to make your website one of the fastest and therefore you will have lower bounce rates and improved conversions.
To improve content engagement on your website, you can animate it. This can be done to text, images and other page elements. You can also showcase products or brand messages through homepage videos. This can improve the trust with your brands.
Streamline Highlights:
A theme that is optimized for speed and conversions.
There are free stock images that you can use on your website to help you start building a brand.
There are three theme styles that can be used to build the basic website.
Customize sections on your website's design with ease.
California
California is a simple, popular theme for Shopify that is perfect for those who are looking to sell customized products. This is another story-based theme that allows you to showcase your brand's story. The header slideshow on the homepage will help you to display images on your best products, core messages and more to help convince customers to make a purchase.
The design for this theme is very aesthetically pleasing. It will look good on any device, including mobiles, desktops, tablets and more. You can also use Instagram and see posts on your website in a neat feed that will impress customers. This will help you build trust with audiences across the platform.
This theme also includes a product filtering system that can allow your customers to filter products by type, price and bestseller status.
California Highlights:
This is a very popular theme that is well-liked by numerous brands on Shopify.
This translates to be viewed on mobile devices for better viewing across all devices.
The theme is perfect for great SEO for higher levels of traffic from Google and other search engines.
Can be linked to Instagram for engagement from your audience.
Booster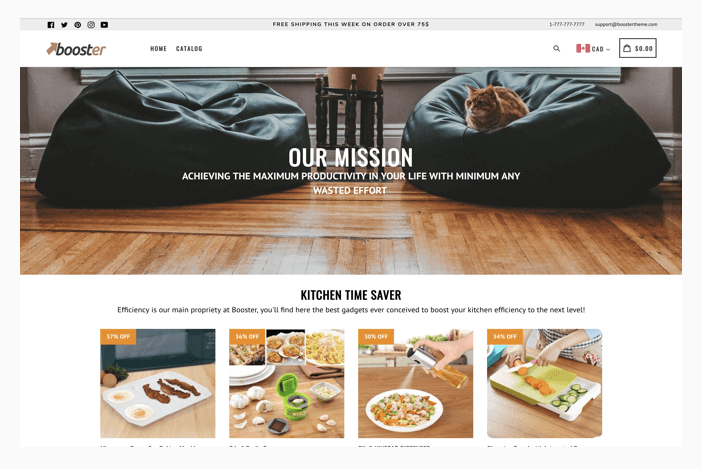 Booster is one of the most impressive Shopify themes available for your store. It has an impressive performance that allows it to load fast on any device, helping you to build a stronger flow of traffic to your website. It also has a toolkit of features and apps that can help you improve the performance of your website over a wide range of areas.
The theme developers have estimated that the average store owner can save more than $3000 with this theme. Some of the features that have been included include countdown timers, call to action buttons and more. You can also use the popups, social proof and messenger chat.
The loading time with this theme is very impressive. The average load time is approximately 0.6 seconds. Therefore, the ranking potential and the lack of abandonment of your website will be impressive.
Booster Highlights:
Save more than $3000 on apps with all the functionality that is included within this theme.
A fast and responsive website for good display on any device.
Can help you try to build traffic through good SEO and marketing features.
Beautiful layouts and designs to choose from.
Plain
This is one of the most aesthetically pleasing Shopify themes that can be used for many different niches. The designs for the theme are very aesthetically pleasing and you will be glad if you choose this theme. The theme also includes lots of different features that can help you convert visitors to your store with ease.
The theme includes a feature for you to have a new website logo. The first is to have an existing logo uploaded and used within the website and can be used as a custom favicon too. Another is to use the theme's inbuilt logo designer. This can help you create a custom, word-based logo for your website.
There are lots of theme customizations that you can use. This including matching the background to the website design to your brand's colors. This takes just a few clicks. You're also able to customize your call-to-actions and buy buttons. This can help increase conversions.
Plain Highlights:
There are numerous menu options to improve site navigation.
Integrate your store with social media with ease.
The theme has been optimized for search engines, allowing you to bring more traffic to your store.
There are lots of features to help the site's revenues increase.
Boundless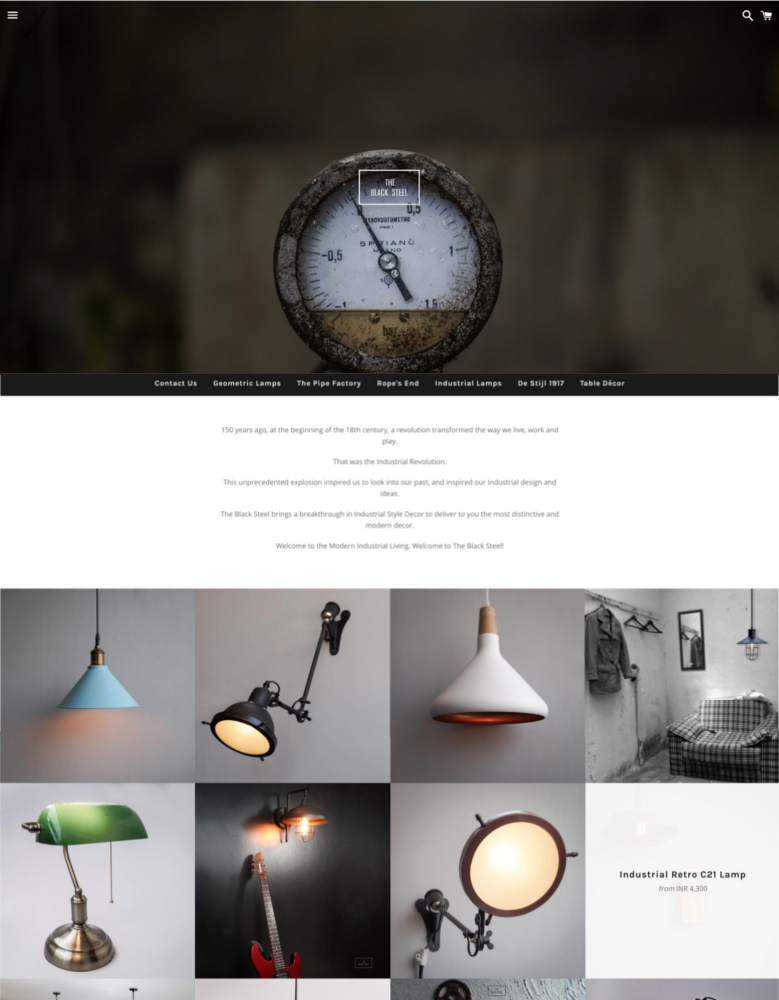 If you're on a tight budget, then you might want to consider using Boundless, a free, minimalist theme that offers you excellent choices in website design. This theme includes lots of features and functions that are often only found on paid themes. For example, you can use sticky navigation, this is when the menu will stay with the customer as they scroll down the page. This makes it great for those who want to have large catalogs or long content on the website.
The images on the website can also be high-resolution. This can showcase your products and brand images in great detail which will help increase the number of conversions you will have on your website. There is also a fantastic homepage slider that can help you feature important brand messages or great featured products on your website. You might choose the best collections on this to get more sales and you can improve interaction with a perfect fading effect.
To help build conversions, you're also able to add a video to your homepage. This can really help with SEO and research has found that websites with videos can really improve sales with a video. You will host the videos on YouTube and Vimeo for displaying on your website.
Boundless is also minimalistic. That means there is little coding that can improve loading times for your website. For every second that it takes to load your website, you will lose about 7% of your customers. Therefore, a fast loading website is really important.
Boundless Highlights:
This is a free theme that is perfect for businesses that are on a tight budget.
A professional style that can improve trust with the audience.
There are high-resolution image attributes that allow you to promote your products in higher detail.
Add a video to your homepage to build higher conversions.
Beyond
Beyond is one of the top, new themes that are available on the Shopify store. It has lots of features that can help brands of all niches find and sell to customers. You can build your brand around a story by featuring a video on your store's homepage. You can also use videos without additional apps on your product pages. This can really help improve your website's conversions.
There is also a collections page for promotions. This allows you to create custom promotional content on any collection page. This can help draw attention to specific content on your shop pages and get customers to buy products you want to sell more of. When they do want to buy, customers can add an item to their cart without leaving their current page with the 'Quick Buy' option.
To help customers find the products they want, they can use a predictive search. This feature will display live search results and there are also quick links to get customers to the right product in next to no time.
Navigation is also important on this theme. You can use the multi-level drop-down menu to help customers to get from page to page with ease. And when customers are looking to leave, you can use a mailing list popup to subscribe them to your mailing list or newsletter.
Beyond Highlights:
Get customers to go around your website with ease thanks to multi-level navigation support.
Customers can search for products easily on your website with predictive search.
Perfect for fashion brands or those with custom products with lots of images.
Aesthetically pleasing design that is easy to customize.
Startup
Startup is a perfect theme for those who are looking to have a small catalog with a smaller group of customizable products. This theme has a modular-style homepage that is easy to customize, so is perfect for those new to website design. There are four basic designs for you to choose from, this includes some designs that will be perfect for customized products.
The theme is also good for growing building trust with audiences. There is a great customer testimonial section. This can be enhanced with a great review app. You're also able to showcase your products with fine detail with a wide layout structure. The large images can also tempt the audience to buy products that you have on offer.
You're also able to add a video to your homepage for higher conversions. The video will be hosted on a popular video-sharing website like YouTube.
Startup Highlights:
Optimized for any device, allowing customers to view your website on mobiles and computers.
Rank highly on search engines for more traffic and greater sales.
Free professional images that can be on your store.
Four professionally designed styles can be used as the basis for your website.
Expanse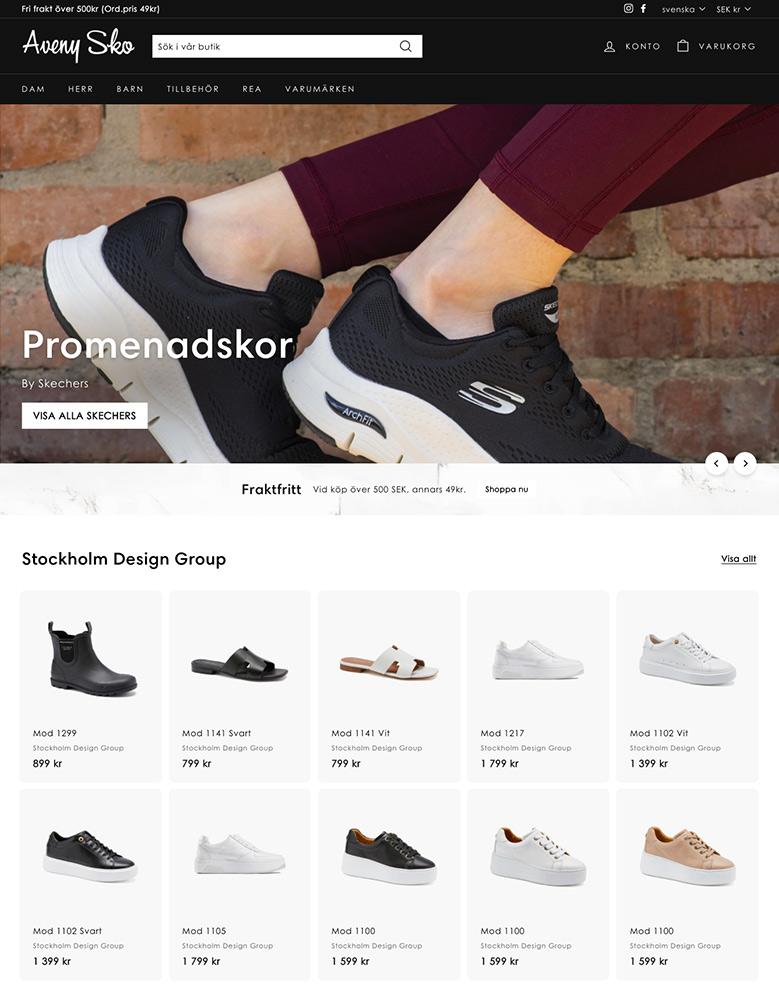 This is a great option for those that want to have lots of products that can be sold directly on the homepage. If customers see a product on the homepage, they can use the quick-buy option to add products to the cart without accessing the product description page at all.
You're also able to cross-promote collections by using custom collection tiles within other collections. This is great for cross-selling and more. Custom promotional tiles can also be used for promoting sales, discounts and highlighting the best products on your website.
Navigation and product discovery is a really important feature of this theme. There are homepage menu lists that can help your customers to navigate large catalogs. You can also use custom collection sidebar filters.
And if you're looking to sell to local shoppers, you can showcase where products can be available for local pickup. Great for those brands that have physical store locations as well as trade online.
Expanse Highlights:
Perfect navigational controls for better customer interactions.
Promote sales, discounts and highlighting the best products within your store.
Allow local pickup of your products.
Perfect for brands who want to sell custom products.
Palo Alto
If you've got a smaller store and you're looking to sell a limited number of products, then Palo Alto is probably one of the best options for your brand. There are three basic styles that can help you design your website. You can then customize the sections on your website to create a branded website that is perfect for your company and brand. You can customize many areas of your website including color, text and other aspects to make it more aligned to your brand.
This theme is also perfect for allowing customers to view products online in fine detail. You can add high-resolution images that can give customers a better preview of the products on your website. You're also able to showcase the brand's best points and the reasons why customers should buy from you with a hero video. The hero video can be placed in numerous locations on your website. This includes your website's product pages and the site's homepage. This can help you build trust with your audience.
To further help build trust with your audience, you can use the customer testimonial feature on your website.
Palo Alto Highlights:
This theme is great for those who want to make their website responsive and viewable on all devices.
Fast loading theme that can help you reduce bounce rates and improve conversions.
Promote your products on the homepage to help increase sales and raise awareness for the best products.
Feature your best products on the home with the masonry-style grid.
Final Word: The 10 Best Shopify Custom Product Themes
If you're looking for one of the best Shopify custom product themes, then there are ten options above. The one you choose will depend on your preference for what you want from the website. Which option will you choose?
Avi Klein
Vast experience in the online world. SEO expert, Web developer and consultant to several online companies.
Read more...
. Read more about
our approach
to reviewing themes and plugins.