10 Best Shopify Helpdesk Apps [2023]
Last modified: November 23, 2023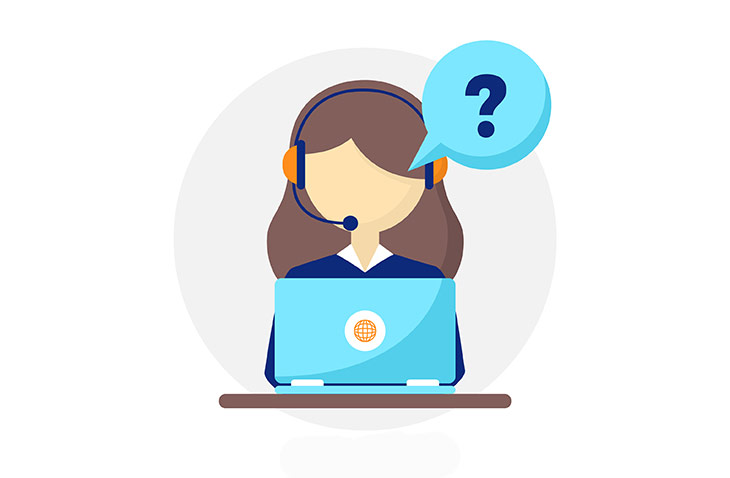 #
Image
Name

Get a Free Custom Shopify Store
1

Live Chat by Combidesk

2

WhatsApp Chat - Live Chat

3

Tidio Live Chat

4

Gorgias - Support & Live Chat

5

Re:amaze Live Chat & Helpdesk

6

Vitals

7

Help Center HQ / FAQ HQ

8

FAQ Accordion | Help Center

9

Chataffy

10

Atlas ‑ Help Center / FAQ

Show More
Customers online need help just like any customer in a store. They might have queries like when an order will arrive, when a product will be back in stock, or how they can return an order. These can be handled by a phone call, but this isn't always convenient. Instead, you could offer online support through several Shopify helpdesk apps.
What can Shopify Helpdesk Apps do for your Store?
When you have one of the Shopify help center apps on your store, you can offer automatic and manual support wherever you are. For instance, some apps will allow you to live chat with visitors to your website or use a chatbot to automatically deal with some queries.
You can also create FAQ help centers, where common questions are listed with an answer. This can be a convenient way to service customers. The advantages of a good customer service are that when mistakes are made, good service can retain customers and help you build longer term profits.
Key Takeaways
1
Centralized support management boosts efficiency and response times in Shopify Helpdesk Apps.
2
Scalability of these apps ensures consistent customer service quality, even as your Shopify store grows.
3
Features like live chat, auto responses, and analytics in Shopify Helpdesk Apps improve customer interactions.
Best Shopify Helpdesk Apps For Your Store:
Filter between free and paid
Live Chat by Combidesk

This app adds chat software to your store and therefore, allows your customers to speak to you in real-time. As long as your website is live, you'll be able to communicate with customers who have questions or problems that you need to resolve. There are numerous features of this app that make it complex, yet easy to use.
The app lowers the entry barrier for the customer, by automatically populating the customer information into the chat window. This improves the uptake of the chat feature on your website. In addition, the app provides the contents of the user's cart for you to help with specific queries. You can also track visitors as they browse your website and see their history, including whether they're new and what pages they've visited in the past.
The app has a user-friendly dashboard that contains all the saved chat histories you have. The dashboard also provides all the creation message templates that can help you to improve response times to customers. And you can make all the replies consistent. There are also smart responses that can be setup, that can automatically respond to customers when they ask a specific list of FAQs, without any input from you.
Live Chat by Combidesk Highlights:
Chat with your customers in real-time.
Keep a record of all your chat history for you to refer to at a later date.
Keep an eye on the journey of your customers using the software. See where they are, where they've been, what they've got in their cart.
Improve conversions with a personalized experience for your customers.
WhatsApp Chat - Live Chat

The WhatsApp Chat app is one of the easiest to use live chat apps that can help you run a help center on your website. You can connect directly with your customers and offer them a second-to-none customer service experience. With the app you can improve website conversions and offer customers coupons as well to help increase order values.
The app takes less than a minute to set up with a pre-configured call-to-action button, message templates and lots more that you will need. All you have to do is to enter your WhatsApp number to enable the app to work. It is so simple, you won't need any technical experience or support to get going.
You can also customize your app. This includes the WhatsApp number, message, button size, color, and icon. You can also select the position of the WhatsApp button on the screen. You can also select whether you want to enable chat to your mobile visitors or just stick to desktop visitors. Or you could offer chat to just mobile visitors.
WhatsApp Chat – Live Chat Highlights:
Customize the visuals for your chat to ensure they align with your branding.
Connect with website visitors directly in real-time.
The configuration is already done for you, so you can get going quickly.
All you need to get started is your WhatsApp number.
Tidio Live Chat

This app has been found to improve sales on your website by about 40%. This is by merging different elements of your communications, including live chat, bots and marketing automation into one experience. Live chat is active whenever you're available online, which you can state. When you're not available, the AI takes over the chat with intuitive bots that can help you. The bot can cope with nearly half of all queries that are asked on your online chat.
The bots are really good at answering a lot of common questions like the stock levels, delivery status for orders and providing an estimate on the delivery date. If the bot can't answer a question, they can transfer the chat window to a live person.
The AI has also been programmed so it can help your brand to recover abandoned carts. If customers don't get an answer when they're there, you can get back in touch with them, via email or Facebook Messenger. Both of these are integrated with the app.
Tidio Live Chat Highlights:
Can support numerous languages on your store.
Lots of automation that can help you save time on your website.
Huge amount of customization options for your brand's chat features.
You can integrate it with more than 20 other apps for a more complete package.
Gorgias - Support & Live Chat

This app is a great solution for creating a customer service portal online with live chat features. The app developers claim that many of the top brands on Shopify use their system and this is because it doesn't just use live chat, it also uses email, support tickets, phone, and social media for a comprehensive help desk solution. Therefore, you've got a system that will save you time, money and prevent you from losing customers.
The app has a lot of great features about it. You can see the order details for any customer who's contacted you. You can also refund, cancel or duplicate orders without needing to leave the app. Furthermore, you can also use templates and automation to prevent your time being overused by your audience's queries. The AI can handle several FAQs that customers might ask without you needing to see the customer's queries.
You can see a complete history of all chat conversations on your website. This can include what pages the customer has looked at, what products they've shown an interest in and what they currently have in their cart.
Gorgias – Support & Live Chat Highlights:
Perform many customer service roles on your live chat with refund, replace, duplicate and more at your fingertips.
Respond to your customers instantly using live chat.
Monitor customer queries across multiple communication channels.
Use automation to increase staff productivity and efficiency.
Re:amaze Live Chat & Helpdesk

This app promises you that it can help you increase sales by about 25% just by being the customer service front of your website. It can be applied to multiple stores, so if you have numerous brands on Shopify, this can be a great option for you as you only need to log into one place to offer great customer service to all your customers. And it takes just 30 seconds to be deployed across them all. You don't even need to know any coding aspects.
The Re:amaze app allows you to chat to potential and past customers through a great live chat functionality. It also allows for helpdesk ticketing, marketing automation and more. You can use chat functions to manage communications through numerous channels including Facebook, Twitter, and email. You can also check the status of orders, shipping, and offer information on the products that the customer has looked at or has in the cart.
You're also able to cancel/refund and perform other actions to orders from inside the app.
Automation through chatbots can also be used to improve customer service. They can answer numerous questions without human input. This can be an effective way to improve productivity and keep your customers happy. When a question can't be answered through a query, the app will transfer the chat through to a customer service agent who can better support the customer.
In addition, your Help center FAQ can be optimized for all search engines. Therefore, you can have numerous questions answered on there so no-one is contacted about common questions.
Re:amaze Live Chat & Helpdesk Highlights:
Train the chatbots to answer questions posed by visitors to your website quicker.
Embed a brand aligned chat feature to your website quickly.
Can improve sales by up to 25%.
Can send surveys to customers to improve customer service.
Vitals

Vitals is one of the top apps on Shopify because it offers you more than 40 features that can help you sell more across your store. It can improve performance and increase sales with ease. One of the features that it includes is a useful chat feature for your website. Chat utilizes Facebook Messenger to make it easier for your customers.
The app also have several other features to help you build a successful store. For instance, there is a bought together feature to improve social pressure and FOMO aspects. You can also build reviews with the app to help improve trust and credibility with the visitors to your website.
Finally, you can use many features to help build a strong mailing list for your store. There is a wheel of fortune game, lead capture forms and popups that you can use. These entries can be exported automatically to your Mailchimp account.
Vitals Highlights:
Recommend products to your customers for improved order values and more profit.
Create product bundles to improve the conversion of your customers. You can also improve conversion with other tools.
Increase urgency on your website with countdown timers and more.
Chat features available, offering you better options to give high quality customer service.
Help Center HQ / FAQ HQ
This app allows you to build an FAQ section to your website with ease and then build a help center that will support customers. It takes just a few minutes for everything to set up and this can reduce the number of queries that are sent to your customer support team from your website and improve conversions.
The app is also known for improving your customer's satisfaction, that can lead to very high value orders and repeat customers. The app can also collect lots of information about your customers, from what they're asking what they're not happy with. Therefore, you can make improvements to help you reduce the interactions in the future and improve the onsite help center further.
Help Center HQ / FAQ HQ Highlights:
Build a strong FAQ center within minutes.
Monitor the performance of the center to learn where to make improvements.
Increases customer satisfaction with ease.
Reduces the number of customers who need to contact you.
FAQ Accordion | Help Center

Create and organize the perfect FAQ for your website and host them on any page. You can make finding the answer to any common question easy, and this can help you reduce the need for support requests on your website. The FAQs can include shipping details, refund policies and more. And to reduce the space that the FAQ takes up on a page, you can use an Accordion style. This means that to see an answer, the customer has to click to expand the section.
All questions can have links, text, images, and videos within the answers. This can make your answers very detailed. And you can have customers give feedback to your reviews with upvoting and downvoting.
The app is fully functional on all devices. So, even if your customers are on a mobile device, they can use your FAQ section.
FAQ Accordion | Help Center Highlights:
Use text, images, videos and more in your answers.
Get customers to rate your answers.
Accordion style pages are easy to create.
Can be seen across devices.
Chataffy

Help desks don't have to be run by you. If you use Chataffy, you can get someone to run your website's live chat for you. They've got live and experienced chat agents who can speak to your customers, assist them with questions, problems and also help you grow your business.
This perfect customer support is great for those who want to manage their store, without having to speak to lots of customers. Or perhaps you don't have the time to speak to all your customers and do other service support. And using professionally trained service agents allows you to keep a strong brand presence, good customer service and increase leads.
The chat service can be established in as little as 48 hours after subscribing. All you need to do is to provide the suppliers with an FAQ. The software is all run on your website, so customers won't notice a difference. It is only the chat agents that are working from a different location. They will also claim to be working for your brand.
If there is any confusion, the customer service agents will also contact you for clarification.
Chataffy Highlights:
A high-quality chat system that is installed on your website.
Cover for your website's chat features every hour of the day, so you can even catch late night shoppers while you're not available.
Professionally trained chat agents that provide excellent customer service and help with lead generation.
Training for the agents is provided so they can know more about your products/services.
Atlas ‑ Help Center / FAQ

Atlas Help Center allows you to create a self-service online library of information about your brand, products, services, shipping and more for customers to use. This information is improved, so your site can rank well on search engines. All pages can be indexed with ease. And customers can also search your articles and questions to find the solution they're looking for.
The app also has an Altas Launcher widget that is like a messenger. Therefore, customers can ask questions they might have to find the help they need. This launcher can be triggered based on settings that you make. For instance, when they land on a specific page, or when they click on a different button.
Everything about this app can be aligned to the look of your store's theme. There are also two different help center themes to choose from. And additional customization with CSS styles within the app's settings is available. If you need support, the customer service team for the app can help.
Each customer's journey is logged, so you can track satisfaction. This can be a good way to find out what needs improvement and what doesn't. And you can also integrate with third-party services, like Mailchimp to increase leads from your support service.
Atlas ‑ Help Center / FAQ Highlights:
Track customer behaviors to see how satisfied they are with the service you're providing.
Can integrate with other services like Mailchimp.
Customize the look of the help center.
All questions can be indexed by search engines.
Boost Engagement with Shopify Helpdesk Apps
Streamlining Support for Efficiency
Shopify helpdesk apps are pivotal in streamlining customer support. These apps centralize queries from various channels, significantly reducing response time.
This centralization is crucial for businesses aiming to provide prompt and efficient customer service, which is a key driver in customer satisfaction and loyalty.
Scalability and Growth
As your Shopify store grows, the volume of customer queries will inevitably increase.
Helpdesk apps offer scalability, ensuring that your customer service quality doesn't diminish with business expansion.
They provide robust infrastructure to handle an influx of customer interactions, making them indispensable for growing businesses.
Cost-Effective Customer Service
Investing in a Shopify helpdesk app can be a cost-effective solution for your customer service needs. These apps automate repetitive tasks, reducing the need for a large customer service team.
This automation not only saves on labor costs but also allows your team to focus on more complex customer queries, enhancing overall service quality.
Maximize Store Growth with Shopify Helpdesk Apps
Personalized Customer Interactions
Personalization is key in today's market, and Shopify helpdesk apps excel in this area.
They provide detailed customer profiles, enabling personalized interactions. This personal touch can significantly enhance customer experience, fostering loyalty and repeat business.
Generating Positive Customer Feedback
Positive customer experiences often translate into positive reviews and word-of-mouth marketing.
Helpdesk apps facilitate exceptional customer service, which can lead to increased positive feedback, enhancing your store's reputation and attracting new customers.
Integrations and Advanced Features
The best Shopify helpdesk apps offer a range of integrations and advanced features like live chat, automated responses, and detailed analytics.
These features not only improve the efficiency of your customer service team but also provide valuable insights into customer behavior and service performance.
Conclusion: 10 Best Shopify Helpdesk Apps
When it comes to returning customers, how you provide customer service is really important. That is why you need to use one of the top Shopify helpdesk apps that are listed on this site. From FAQ sections to live chat, you can find all the tools you need to offer the best customer service to your website visitors.
FAQs
Do Shopify helpdesk apps provide analytics and reporting?

Shopify helpdesk apps often come equipped with robust analytics and reporting features. These tools provide valuable insights for improving service and customer engagement strategies.

Can Shopify helpdesk apps assist in managing international customers?

Yes, many Shopify helpdesk apps support multiple languages and time zones. This feature is essential for providing effective support to a global customer base.

How can Shopify helpdesk apps improve customer retention?

Shopify helpdesk apps play a crucial role in customer retention by providing timely and personalized support. This leads to higher customer satisfaction and repeat purchases.
Avi Klein
Vast experience in the online world. Shopify Expert, SEO expert, Web developer and consultant to several online companies. Read more about
our approach
to reviewing themes and apps.