Top 11 Shopify Metafield Apps – [2023]
Last modified: March 2, 2023
#
Image
Name

Get a Free Custom Shopify Store
1

SEO Booster

2

Metafields Manager

3

Meta fields editor

4

FavSEO

5

All in One Metafields

6

Metafields Custom Field Master

7

Ultra SEO

8

Smart SEO

9

ReloadSEO

10

SEO King

11

SEO Assistant by Buymaxx

Show More
When it comes to traffic online, there is nothing that works as well as SEO. Being found on Google and other search engines is really important for your revenue. The more people that come to your store, the more people that will convert. The higher you rank on search engines, the more traffic you will get. Therefore, you need to rank high and one of these Shopify metafield apps will help.
How will Shopify Metafield Apps Help?
When it comes to SEO there are many aspects to consider. The site's onpage aspects are just as important, if not more so, than the number of links that are inbound to your website. One aspect that is very important is the metafields on your website. There are many locations and elements on a website that use metafields from images to videos and even the pages themselves with more information included on the products, like sizing guides and more.
Metafields help search engines bots to find out more about the products and pages. It is like a label. These are necessary for images and videos, because the content that is contained within the rich media is not readable by the search engine bots. Therefore, you can have a great video or the most perfect product images, but without the right meta tags on your website, then you won't be ranked and no-one will see your site.
There are many different ways that you can manage the metafields on your website. You can use SEO apps or specific Shopify metafield apps. This list contains a mixture of the apps, those that are specific for metafield and those that can encompass a wide range of the SEO sphere to help you rank more.
You can also use metafields to add more information to website pages. For instance, adding new content to the product pages, collections, home page and more. This can be another way to improve SEO while also saving time. If you've got important information that needs to be added to products within a specific collection, you can use metafields that can be attached to every product within that collection. This not only includes that information, but it adds content to a page which will help it rank better.
So, what were the top 11 Shopify metafield apps?
Filter between free and paid
SEO Booster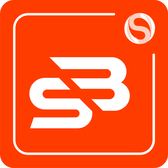 SEO Booster is one of the top SEO apps for your Shopify store. It can help you by analyzing your website and presenting a list of the top SEO tips for your website. These can be implemented at your leisure, but at least with direction. The developers claim that they've helps numerous brands to reach the top ranking and by the looks of it, as we see the exposure of this app growing by the day, it makes sense that this statement it correct.
Another feature of this app is auto meta tag addition and auto addition of alts on your store products.
SEO Booster Highlights:
An app that can help you formulate a list of what SEO activities need to be done on your website.
Integration options with many third-party solutions like Google Page Speed, Mobile testing and more.
Can optimize images to make your website faster.
Can improve the metafields on your website.
Metafields Manager

This app allows you to make your website more functional with the metafields. You can create a wide range of metafields that can be added to products, articles, blogs, collections, pages and to the entire store. This app allows you to retain control of your data, by keeping everything on your Shopify store or on an Amazon S3 account. Therefore, your loading times are relative to these systems and not the developer's.
The app is very powerful. The metafields can be used to improve your ranking or add new functions to your website. For instance, you can add videos, images and more to your products, posts, pages and collections. You can also create more pages or information that can be interacted with on your site.
All metafields can be imported or exported in bulk using a CSV uploader, like the one that is provided with this app. This app is perfect for those who want to get past some of the basic functionality of Shopify, improve their SEO and build a more engaging website. It is also an excellent tool for developers.
Metafields Manager Highlights:
Add new elements to all your pages in an easy-to-use tool.
Great for developers and website owners alike.
Keep retention of all your assets.
Can help improve all SEO elements on your website.
Meta fields editor

This app allows you to add extra information for your products. Therefore, you can improve the information that Google and customers see on your website, without changing too much of your theme files. The app also allows you to keep product notes for your own reference. The app can also help with your SEO and might be good for products that are very niche.
The biggest problem you will have with this app is that doesn't allow you to see the metafields from inside the Shopify admin. Therefore, you might need to have more advanced technical skills to operate this app.
Meta fields editor Highlights:
Requires more skills than most apps to operate.
Use the app to add additional details to your website's products.
Cannot see the metafieds from the Shopify admin.
Can improve conversions and SEO.
FavSEO
FavSEO is a title and metafield editor that allows you to audit your website for SEO, get keyword suggestions and improve your site's speed. The app can also be used to help track your ranking so when you notice that your site's ranking has severely decreased, you can take action. For instance, you can scan and change all the metafields on your website with ease so you can have better ranking on your site.
You can also check which products are lacking the best SEO and then optimize them one-by-one. In addition, you can see the best and worst parts of your website's SEO score. Therefore, you know what areas of your website need improvements and which ones could do with being left out.
There is also the option to using predefined tags on your website for metafields to make it easier and more automatic when creating your website's meta data. And you can bulk edit all field data to make it easier for you to create a high ranking site.
To help you rank in the long term and understand trends, there is also a great rank tracking device.
FavSEO Highlights:
Make edits to your metafields with ease.
See where your site's SEO is good and where it is bad.
Take your SEO to the next level with automatic elements.
Track you rank on any search engines and see when you need to make improvements.
All in One Metafields

This app allows you to add lots of new information to your pages, blogs, articles, orders, customers and more without the need to add any more code to your website. Therefore, you can add custom fields for products/pages to give the customer more information than they already have. In addition, you can use the app to improve the ranking of your products through meta information and improved content on your website.
If you want to display any content on your product pages, all you need to do is to use a shortcode that is created when you create the meta data. There are also lots of custom options for each entity on your website. Therefore, you can really provide the maximum amount of information on your products while also improving the rank on your website.
All in One Metafields Highlights:
Edit your sites metafields to give more information on your website's products.
Improve SEO with more content and better metadata on your website.
Easy to use.
Display the information on a website with a shortcode.
Metafields Custom Field Master

Metafields Custom Field Master is a great option for adding more information onto your website pages. As well as adding new content to your products/pages and more, you can also improve your site's ranking through great changes. The app allows you to add global custom fields, which can be used over and over again or you can add specific metafields that can be used on one specific product. The choice of how you deploy the additional content is up to you.
You can make changes to any aspect of your website. For instance, you can add more information to products, variants, collections, pages and information as part of orders. You can also use the app to create more information on customers, with information only you can see.
Metafields Custom Field Master Highlights:
Can change all kinds of details on your website allowing you to improve conversions, give more information and improve rank.
Global and specific meta data can be used across products, pages and more.
Free and pro version available.
Can help make changes to pages that will help rank you higher on Google.
Ultra SEO
Ultra SEO is one of the top small apps that will help you optimize your store for SEO whether you're trying to rank on Google or Bing more. It helps with a wide variety of elements on your store's SEO, including the targeting of keywords that can help you rank for the right queries on Google and other search engines. The app is perfect and quick for analyzing the potential opportunities that are available for your site's ranking.
This app is on the list because it is great at optimizing meta tags. The site can help you change all the right meta tags from images to pages with just a few quick clicks and can help formulate them so you have a better search profile.
There is no need to have any technical skills to use this SEO shopify app. It is perfect for those who've just started their store or for those who've had a store up and running for a long time and want to improve their search profile.
Ultra SEO Highlights:
A highly rated SEO app on the Shopify app Store.
Is fairly low cost for the potential return you can make on the app.
There aren't an abundance of SEO features, just what you need to get ranking.
Can help find keywords and change metafields on your website.
Smart SEO
The app is about saving you time on your website's SEO. According to the developers, you can spend up to 80% less time on your sites SEO tasks by having this app take care of some of the more menial work for you. For instance, this app will automatically populate metafields for you and alt tags on images. These are vital for good search results on your website.
Smart SEO can also help you generate structured data for Google. This is a great option as Google and other search engines rather pick a store with structured data than one that doesn't. Smart SEO is also compatible with numerous languages and support multi-language websites, to help you rank internationally, not just in one country.
Smart SEO Highlights:
There is a free plan available, but the paid plan is better.
Creates SEO automation for your website, therefore, you're saving time.
Structured data that Google will use to help rank your store.
Supports numerous languages and multi-language websites.
ReloadSEO

ReloadSEO is one of the top apps for improving your SEO ranking. It will help your store generate the best content and search rank on search engines. It helps with metafields as the first option and this can include titles and descriptions of pages, images and more. The app can also track keywords and analyze the number of backlinks that you have coming into your store.
The app is also good at monitoring your website for SEO health issues. As soon as a problem is identified, you're notified. Therefore, when problems arise, you can quickly fix the problem, before it affects your ranking. And with the app you can also monitor the performance of your competitors. This is done against the top 10 search results for keywords.
ReloadSEO Highlights:
There is lots of functionality for monitor SEO performances for your site and your competitor's.
Change and edit metafields with ease.
Check on the performance of your backlinks.
Analyses keywords for better results.
SEO King

SEO King is a great app that allows you to update all your vital metafields to make them more aligned to the needs of your search console. You can also use the app to optimize images. This can help you improve the speed of your website, which has another impact on the ranking of your site. The app also allows you to align the photos.
If you're stuck for what keywords you would like to use on your website, this app has an excellent keyword generation tool. These keywords can be used on your photos to make them appear in search results.
SEO King Highlights:
There is a free plan that contains most of the important functions to help you build a good search profile.
Can update your pages in bulk.
Change the metafields on your website with just a few clicks.
Keyword generation tool.
SEO Assistant by Buymaxx

This SEO app gives you the opportunity to help you specify what the metafields should be for your pages and these can be applied automatically. This will help you improve ranking, automatically on your website and can save you lots of times. This app works on all pages and products and can really help if you have a large catalog of products or loads of pages on your website.
However, this app doesn't really have any more functions beyond this one. So, while it is labeled as an SEO app for Shopify, it is more of a metafields app. And that is good, but you will need another app if you're looking for a more generalized app to help you rank higher on Google and other search engines.
SEO Assistant by Buymaxx Highlights
Can change your meta data on thousands of products/pages.
Can automatically product descriptions for new products.
Improves metafields quickly.
Needs more technical knowledge than most apps available.
Final Word: Top 11 Shopify Metafield Apps
Whether you're looking for an app that will help you change the metafields in the backend or something that will add information to the front end of your website, Shopify have numerous apps to help. Use one of these Shopify Metafields Apps to help you build the functionality into your store. Which of the apps will you use?
Avi Klein
Vast experience in the online world. SEO expert, Web developer and consultant to several online companies.
Read more...
. Read more about
our approach
to reviewing themes and plugins.